Route through perimeter Spain: Sick and drowned without knowing why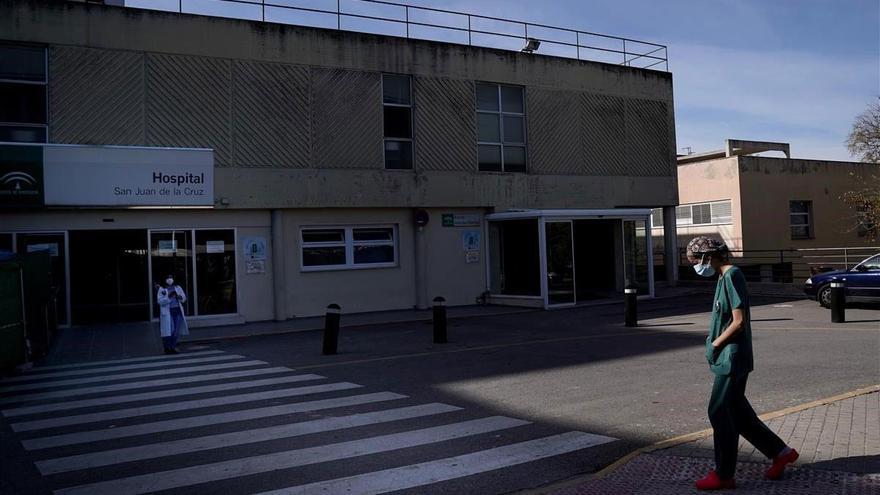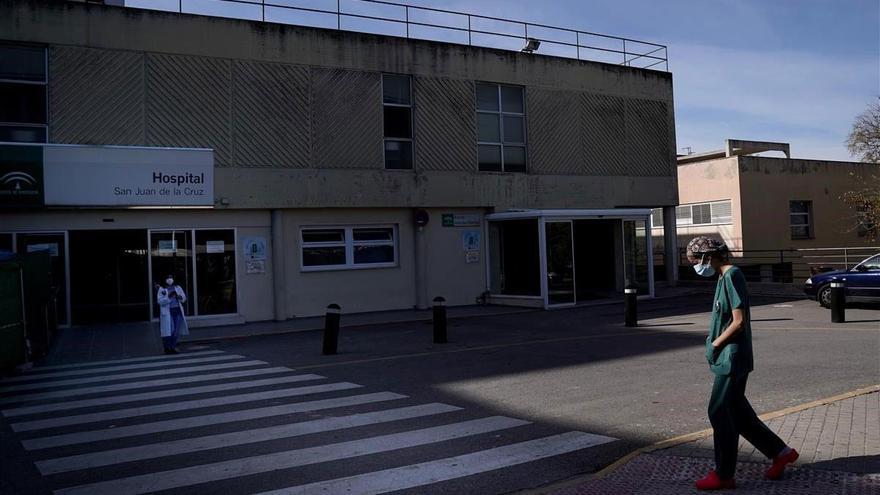 On April 29 he passed away at the San Juan de la Cruz Hospital in Úbeda, Dr. Pedro Francisco de Borja Marín Esquirol, a Venezuelan neurosurgeon, son of an Andalusian father and a Catalan mother. In his office in Villanueva del Arzobispo, at his widow, primary care doctor Gioconda Elena Terán, her black eyes fill with tears when she remembers it. Pedro was 47 years old, had two children, Pedro and Nohelia, and was very nostalgic for the country he had to leave. He did not suffer from any previous pathology. The virus killed him with massive inflammation after 46 days of fighting.
Dr. Marín was the first doctor to pandemic has devoured in Andalusia. And it took him on one of the geographic axes, Jaén – Linares – Úbeda – Baeza, where the virus has re-emerged with more force in this second wave. The axis has an average incidence of 1,019 cases per 100,000, in a province on the Andalusian border in which, with an average of 531 cases per 100,000, 62 of its 97 municipalities already present "very high risk". Jaén has only one village left, Carboneros, on the edge of the A4 highway, which has not registered any contagion since this calamity began.
Delivery in the emergency area
"Pedro did not have time to know much about the covid. He lived it as an unforeseen process, and it annoyed him not knowing what was going on. At the time we did not know this virus well, "Dr. Juan Martín Coscolla, a companion of the deceased, recalls at the door of the hospital." Pedro was unlucky enough to be the first to show us how bad things happen with this disease, "he says.
For the medical profession in this part of perimeter Spain, that death is a milestone. Pedro Marín worked in the ER. At two in the morning on Thursday, March 12, a woman arrived with a stroke. "Because he had a specialty in Neurosurgery, it was Pedro who took over," recalls Gioconda. He treated her without protecting himself, because then the protocols knew little, we only covered ourselves with lung patients, not before a cerebral infarction ".
The patient died the next day in the Hospital of Jaén. His body tested positive for COVID. On Saturday, when they called Dr. Marín to notify him, he was already ill. "But he told me: 'it must be me, I'm somatizing it,'" says his widow. Monday got worse. "I was full of symptoms," she recalls. Pedro had isolated himself in a room and was trying to read everything he could about the covid. On April 23 he had to be admitted. Six days later he passed away. "It was very good, very good," says Gioconda as she reviews the photos of her husband on her mobile.
Anger at the doctor's offices
Dr. Marín "passed to the other plane", as his widow says, without seeing the current moment of degradation of the pandemic, that of the tense relationship between patients and doctors, of which the shaken province of Jaén is a case: there have been insults and even attacks in the offices of Linares, Torredonjimeno, Villacarrillo, Villanueva …
An outbreak was recently declared in Torredonjimeno, and a large group of neighbors suspected of contagion showed up at the health center. There was only one doctor and one nurse to attend to. "Panic spread, people began to shout and insult, the police had to be called", says Dr. Enrique Vilar, president of the provincial Medical Union, in his Jaén office.
"When a physician is discharged and must isolate himself, his patients accumulate with other colleagues," adds Vilar. Right now there are not enough medical personnel to deal with the pandemic. And people have anxiety. It is a vicious circle in which patients suffer and doctors suffer. "
Patients against doctors, and doctors against patients. There is no more applause on the balconies. The San Juan de la Cruz hospital is not without tension. On October 20, the covid entered Surgery, and 14 patients left the operating room with the virus inside. Family members have been blaming the doctors; and the doctors believe that it was a visiting relative who brought the covid.
"It is very difficult to avoid this, which also happens in other hospitals in Spain," explains Juan Martín, "because it is very difficult to detect the asymptomatic".
In Villanueva, where two disgruntled men have recently bundled her up in the office convinced that they were not wanted to be treated, the widow Gioconda Terán does not understand the recklessness of the parishioners without mask in bars: "When I see him I feel helpless, angry, very frustrated."
Green hope
Health and economy among olive trees. In a Baeza ship, men and machines prepare for the imminent harvest of the olives, the first morning that it stops raining. Two farmers chat next to the tractor they have just parked. "There is no choice but to get out. And it comes out. But young people can infect you without your having gone anywhere. They do not respect the elderly, "one of them complains.
In days of great tribulation, the olive growers of Jaén hope that, at least, there will not be a bad year for oil. At the La Unión Cooperative Society, founded in 1930, the oil master David Muro at 39 has already seen a few harvests. In front of the hoppers, vats and the open jaws of the crushers waiting for the first olive, Muro explains: "There is no good campaign in Tunisia, Greece, or other Mediterranean countries. The price of oil will rise".
Oil is a very stable liquid: with the pandemic closing down Spain, "its consumption in restaurants fell, but that of households has grown," explains Muro.
I click on meter and peak squares
There are men and women determined that life continues, despite misfortunes. In the Municipal School of Dance Conchita Álamos de ÚbedaIn the afternoon, some students in black suits tap their heels with a flamenco air, strictly confined in meter-and-peek squares whose borders are fixed on the ground by a yellow and black adhesive tape.
They dance in a dignified facility paid for with the taxes of the residents of this prosperous agro-city. But the value of the oil has been on the ground for a year, and that precariousness brought olive growers to the roads to protest before the pandemic.
At the door of the SEPES office in Úbeda, on the street that leads to the cemetery, stranded on the wall like a wreck from that shipwreck, the laborer Juan Ramón Ruiz waits to renew his unemployment. Before the epidemic he was a formworker, but the economic stoppage has thrown him into the fields, where he has been "sucking" a thousand olive trees with a small ax. Cutting small twigs, or suckers, is the last thing that has been used. On his chest he has a scar that reaches almost to the navel, from an old "open heart" operation, he says. But despite being a cardiac survivor, he is willing to work out seven hours a day.
It is that the pension he receives is not enough for him. "Four hundred and ninety-nine euros is bullshit. Who lives with it?"Juan Ramón laments." There is a great need, people who are starving in Linares. "He has his pension, the intermittent wage, and the help of a daughter who cares for the elderly.
Juan Ramón is from Canena, "a town with many bills, and good cars"He explains. They are luxuries from before the pandemic. He wears a very used surgical mask, with rubbing pellets. He does not care too much about caution; he wears it because they force him." Doctors say a lot of nonsense, "he thinks with a full expression of anger.
Again people at war with anticovid regulations, like when, 700 kilometers to the north, they went out to burn garbage containers. Deaths of anguish, as if this country were swimming in a deep sea. There are already 1,259,366 cases counted. The second wave is in the phase of social embolism, as if the coronavirus had clogged not only the lungs, but also a part of the Spanish brain.
Gioconda Terán subscribes it, and warns: "I never tire of advising hygiene measures, even if they don't want to listen to me". The panic and occasional anger in the doctors' offices is" a vicious circle, "says Dr. Vilar, the scene of the people against their doctors, the worst end of a pandemic, the saddest thing that could be told on this route by perimeter Spain.
Also access:
Route through perimeter Spain (1): Truckers dine alone
Route through perimeter Spain (2): The worst is uncertainty
Route through perimeter Spain (3): Fire in everyone's body and soul
Route through perimeter Spain (4): The night is one of the essentials
Route through perimetrated Spain (5): When the virus besieges the hospital