Ross Lipson: the 30-year-old who invented the 'Amazon' of marijuana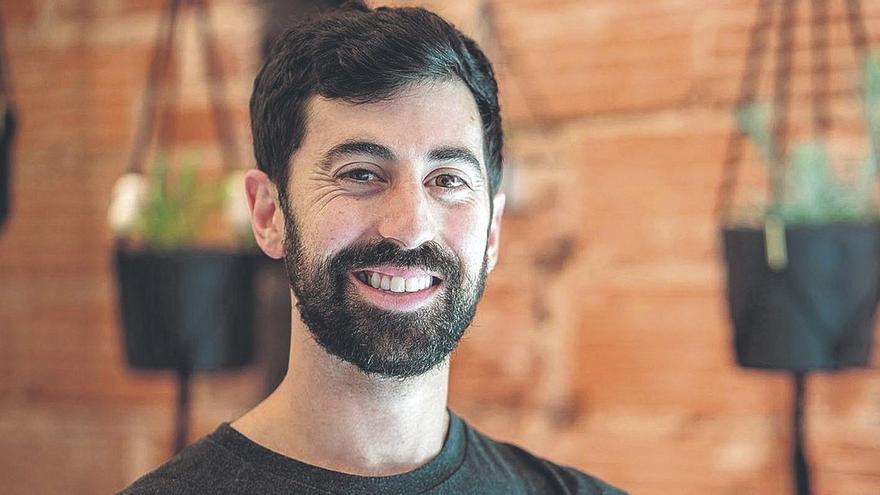 The business revelation ross lipson–or "aha moment", he describes it– is related to the consumption of cannabis. It happened before the substance worked the exaltation of the own occurrences. The young man was waiting his turn at a dispensary in Bend (Oregon), after in October 2015 this state had become the fourth in the US to legalize the use of cannabis for people over 21 years of age, also for recreational use. Lipson – the last anointed by Silicon Valley and the media court eager to consecrate new stars to call "visionaries"– Then he noticed the annoying queue that snaked through a parking lot packed to overflowing with cars.
His firm, which provides services to half of the country's dispensaries, is valued at 3.7 billion dollars.
Perhaps his long wait was in vain, he thought: it was impossible to know what was left in 'stock' and what varieties were on offer until he reached the door. It was then that glimpsed the formidable market niche that existed for a technological solution that resolved the purchase of cannabis 'on-line'. In case his hobby clouded his judgment, he called his brother Zach, also an entrepreneur: he was in the process of selling his startup RepPro, an online tool for financial advisors. "Of course you have to," Zach encouraged and got in the car. Together they founded Dutchie, a technology company that allows consumers to buy cannabis and helps dispensaries to sell online and put their catalog on the Internet.
The technology company Dutchie allows consumers to buy cannabis and helps dispensaries to sell online and upload their catalog to the internet
In July 2017 Dutchie was up and running. Today it has a presence in more than 20 US and Canadian capitals: Las Vegas, San Francisco and Toronto among them. Dutchie too offers its e-commerce services and legal advice to more than half of the marijuana dispensaries that exist in both countries, in exchange for a monthly subscription of between $500 and $1,000 to each of them: Of the estimated 9,000 dispensaries in total, about 5,000 have some Dutchie product, according to the company. A promising business, that of marijuana, in which celebrities such as Gwyneth Paltrow, david beckham, Miley Cyrus, Jay-Z and Whoopi Goldberg. A sector that generated five million dollars in revenue in 2020 and 45 million in 2021. according to 'Forbes' magazine. And that, in the case of Lipson, it has also seduced illustrious investors who want to venture indirectly into the cannabis industry, a drug that is illegal at the federal level. There is only one limit for Dutchie, marked by Ross Lipson himself: they are dedicated to the 'software', they will never touch the marijuana.
rappers and tycoons
Rapper Snoop Dogg was among the first to bet on Dutchie, through his company Casa Verde Capital, leading a $3 million funding round in 2018. Two years later, Snoop Dogg was joined by Thirty Five Ventures (of the player of the NBA Kevin Durant) and the former president and CEO of starbucksHoward Schultz. Over the course of this year, the company has raised $550 million more and has become a cannabis unicorn valued at $3.75 billion. Ross Lipson himself acknowledges that the pandemic has benefited them, by promoting forms of consumption that do not require displacement. Recreational use of marijuana has also increased.
Enterprising celebrities such as Gwyneth Paltrow, David Beckham, Miley Cyrus and Jay-Z also invest in the cannabis sector
"Shoot for the moon", King Midas of cannabis advises entrepreneurs in an interview. The business success of Ross Lipson comes from the hand of a drug whose sale generated almost 18,000 million dollars in the US in 2020, according to the specialized site Leafly.com. But he already tried his fortune in elementary school selling candy. In 2008, he moved to Toronto and launched GrubCanada, one of the first online food ordering services in the country.
Wedding, dog and house
He sold the company in 2012 and, at the age of 25, gave himself some time off. He then traveled up the Pacific coast of the US and settled in mountainous Oregon. There he settled down: he got married and bought a dog and a house. This was his vital moment when, queuing at the dispensary Bend to buy marijuana, sparked Dutchie's idea, by his own account. Certainly the hard-working Ross Lipson, who in his mid-20s cashed in for the lost years of his early youth as a precocious businessman, does not fit the stoner stereotype.