Rosario Valcárcel: «The erotic no longer belongs to the clandestine»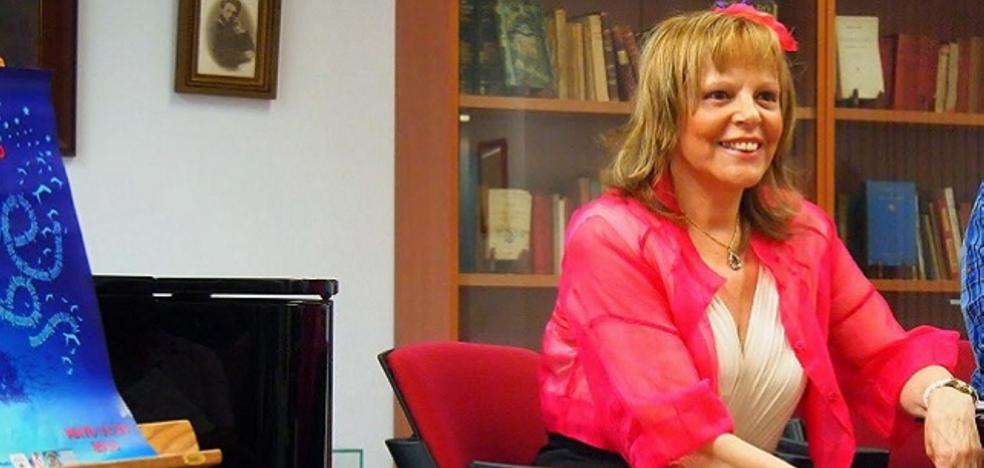 The writer presents her new book, 'Intimate territories: the depths of pleasure' on Friday, at the Casa de Colón
Long before '50 shades of Grey' managed to get women to talk openly about their sex lives even in the elevator, in the Canary Islands there was a woman who had been doing it for a long time in the most natural way and, what is more important, with literary quality.
Rosario Valcárcel, pioneer in writing (and publishing) erotic narrative on the islands, two things are clear. The first is that today women feel more secure, "we have gained freedom and autonomy that we did not have before." And the second, that
«the erotic no longer belongs to the clandestine».
With these premises he embarks on
'Intimate territories: the depths of pleasure', his new work in which he brings together stories and reflections on eroticism, human relationships, the difficulties and rewards of life as a couple, loneliness and sex. It includes photographic illustrations and a poetic anthology of current authors, in a ceremony that acquires an artistic connotation. A book that, fortunately, no longer has to be read in secret. The presentation is not secret either. will take place on
vFriday, June 17, at 7:00 p.m. at the Casa de Colón. Admission is free until full capacity.
Rosario Valcárcel (Las Palmas de Gran Canaria, 1949) decided to start writing in the early 1990s, when a friend of hers died of AIDS. She tackled the erotic genre long before the mass phenomenon '50 Shades of Grey' broke the erotic literature market.
daily life

But, do we have to get rid of prejudices to embark on this literary path? "Of course it is... or not," she replies enigmatically. «
Today women feel safer, we have gained freedom and autonomy that we did not have before. The erotic no longer belongs to the clandestine or the forbidden, on the contrary, so much so that it can almost be said that the erotic and the sensual are part of fashion, politics, cinema, social life, everyday life. », explains the author, by way of declaration of intentions.
In the last volume presented at the Casa de Colón, Rosario Valcárcel wonders how far the depths of pleasure reach. 'Intimate Territories' is, according to its author, a book of essayistic memoirs of reflections on eroticism. «
I enter the territory that we had forbidden, in the unsatisfied desires: the fear and the joy», tries to explain the writer.
«I transit through good and evil, through guilt and through taboos in sex.
I travel from fantasy and sexual rituals to the pleasurable female orgasm and adultery, in addition to lesbianism and homoeroticism, among other topics.
But are we still too modest and reluctant to talk about sex? «It is normal that we have been reticent», she replies swiftly, «because previous generations lived the
sex under the moralistic yoke of a conservative society. And religion conceived it as a sin and the woman as an agent of that temptation, "explains the writer from Gran Canaria.