Rosario Pardo: "Now I have gotten used to living from day to day"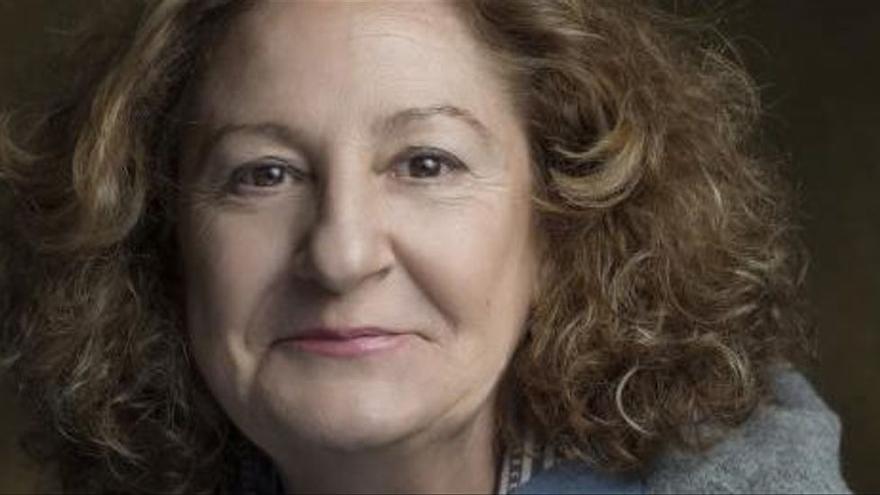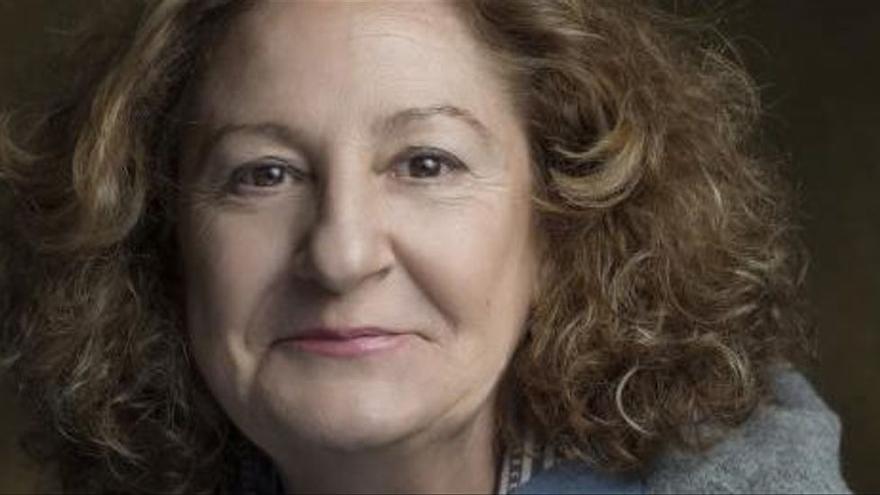 On Saturday La casa de Bernarda Alba opens at the Principal in Alicante, a theater that he has visited on several occasions.
Yes, it is a beautiful theater and to premiere in Alicante it seems great to me because it is a very comfortable and beautiful city.
How do you feel about releasing a new montage at this moment?
New is always wonderful and now more than 96% of our profession is unemployed. We feel privileged. In addition, a theater premiere always has that intrigue of how the public is going to respond, especially being a classic like this, but we also have the security of the actresses that we are in, of the montage that we are going to offer and of the direction of José Carlos Plaza . In quotes, let's go a little quiet.
A montage like La casa de Bernarda Alba, a classic by Lorca that speaks of the oppression of women, of the patriarchy supported by some of them in a Spain that seems distant to us. Have we improved a lot or is it still current?
I think it is very current. Obviously the society that is described in the work is not the current one, but it is true that there is still machismo in many spheres of our life and we continue to repeat a lot of things and attitudes that we should not repeat. That is what is interesting and modern about this work.
Likewise, many people are reflected in that scenario.
It is that I believe that more than the fact that someone is reflected is that we show a series of women and roles in life that should not be accepted again, such as that type of education and those depressive societies.
She plays the role of La Poncia.
He is a character within that absolutely miraculous work. She is the woman he wants, although then she has her folds and is good and bad, like everyone else.
Bernarda Alba's house has been represented many times. What does this new version of José Carlos Plaza, who has already addressed it on several occasions, contribute?
More than a contribution, I believe that José Carlos has given his vision on the current situation of this classic. And it shows it in a setting that is a prison yard where you cannot get out, where these women are continually inside that ring, with a sky that they cannot cross.
In this play there will be seven actresses on stage, at a time when montages with a large cast are not common.
Yes that's how it is. I have been with a monologue for four years and having seven people on stage is a luxury. We are quite privileged.
Do you see the day when the theaters are full again and you can see the emotions of the audience without a mask?
Poof … This morning I was hearing about the fourth wave and now I have gotten used to living from day to day. I do not know when there will be a normality and if it will be like the one we have experienced. If not, it overwhelms me. Today I have this, I am going to pack a suitcase and go to Alicante. The news is overwhelming, living in Madrid is quite chaotic, the economic situation is precarious and I prefer to live from day to day because otherwise we will fall into depression.
You have been very critical of the treatment that has been given to the cultural sector in this pandemic.
Absolutely. People with a certain prestige have already come out to say so. In this country culture does not matter. The sector that works is tourism, restaurants and that's it. There is no talk of musical or theatrical entrepreneurs. It is not spoken and it has not been spoken. I don't see aids. We are a completely abandoned sector, very few people can reach retirement. In our trade we are getting worse and worse. It is very terrible. I have not seen a sector with 96% unemployment. I have many colleagues who do not have any kind of help.
This situation is not new, unfortunately.
Since 2008 we have been dragging the closure of businesses and companies, and we dare not say so. We are in absolute ruin and the politicians have to put the batteries in this. People are starving. If a country like Spain runs out of culture, it takes a lot of work to start it up again, recovering the culture sector takes a lot of work and we are not realizing it. It is tremendous. What I see is that politicians are not doing anything. They have to listen to us and there is no government that has listened to us. However, how are the salaries of politicians. What country can sustain salaries like the ones we are paying them. The Roman Empire fell because of it. Maybe we have to end this empire and start another.
I see her pessimistic.
It's that I am afraid of this kind of thing. At this moment it no longer matters if children read or not, if they go to the theater or not … we have to teach people to think. What are we leaving to the people who come after us if we do not teach those people to think, to reason and to be critical?
He has done series, such as Mothers, Cuéntame or Doctor Mateo; movies like Ferpecto Crime or Lamentable Stories; and 25 short films. Do you like that genre?
Well, I started making shorts because if they give me scripts that I like, I usually collaborate. Now I have made one that I have directed. I like the format. The same thing happens to me in the novel, I like short stories. If you are able to summarize an idea in a few minutes I find it very interesting. And it is true that there are many young people who make shorts to have experience but others already established do them because they see it interesting.
Work is not lacking.
Now I have the Bernarda, but I have nothing on TV, maybe for summer. And two or three ideas that I have written that I am trying to shake them up, one of them a series. My monologue I have parked for now. And a short that I have made and that we are now selling.