Rosario Guerrero: "I am a white, dyke, experimental paya … Anything else?"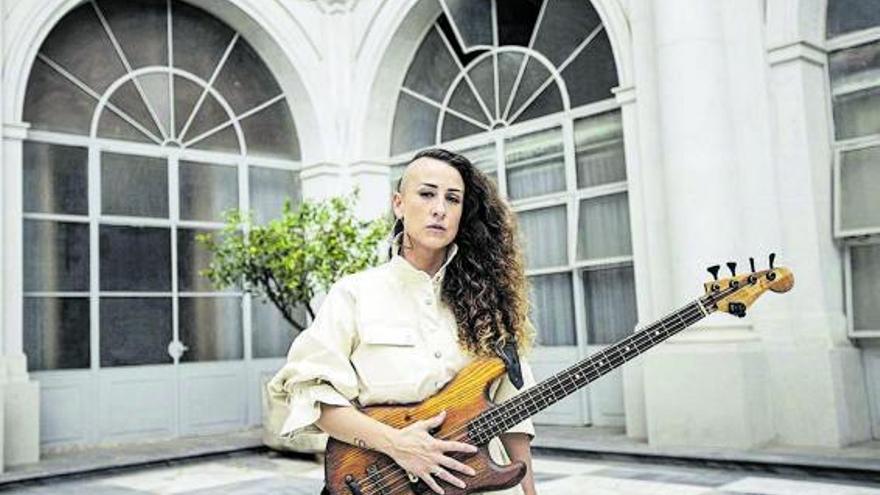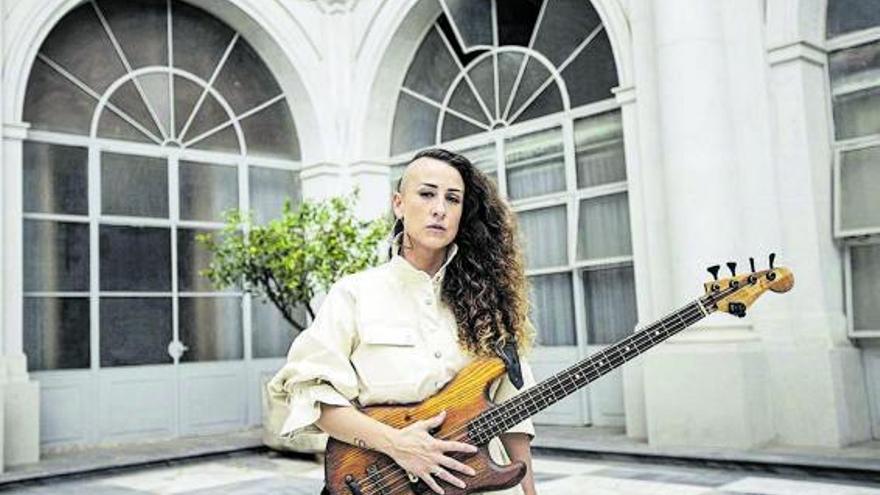 Rosario Guerrero (Seville, 1984), artistically known as Rosario la Tremendita, is two women in one, like the double album that he now presents. One is the one who was born and raised in Triana, and whose first memory has to do with listening to Marchena, Antonio Mairena or La Niña de los Peines At his home, belonging to a family of cantaores, a saga that goes back to his great-grandmother and that continues with his father and brother, a tablao singer. Guerrero learned to sing almost at the same time as to speak, and he loves and respects the tradition of flamenco above all else.
But it is also that other that breaks the clichés associated with the jondo. A woman instrumentalist and composer, paya and lesbian, she studied at the conservatory – although she confesses that she was thrown out – and dedicates the same passion to guitar or bass as she does to cante. These days he presents a new album in which he saw 10 cantes with electronic music. One of the most recognizable to fans, the Petenera from La Niña de los Peines Un mundo nuevo, appears with a reworked lyrics to denounce gender violence and, explains La Tremendita, starts "like the soundtrack of Stranger things, but the lyrics take you to Niña de los Peines. Suddenly I break the structure and, although it ends with petenera airs, it also has something of Manuel de Falla ».
Tremendous. This is the name of this album, which is actually the first part of a double work. The first, of electronic clothing, was presented last week, although it was direct before it was an album, since it premiered on stage at the Seville Flamenco Biennial in October 2020. In spring 2022 it will present the second part. The same cantes, but with a different soundtrack: 10 flamenco guitarists, 10 of the names most respected by fans, among which are José del Tomate (son of Tomatito) or Yerai Cortés, but no women. And that despite the fact that the lyrics of this album are focused or directed to claim the breakdown of gender barriers. «The truth is that I did not think of guitarists with that idea in mind, I did not think of names, or men and women, but I thought of sounds and everyone is asking me about this. Yes, there are female flamenco guitarists that motivate me, like Marta Robles, from Las Migas, Mercedes Luján or Antonia Jiménez, but I didn't think of them in this case. There are already female names on the guitar, there are not many, and above all they lack visibility ", he explains.
La Tremendita believes that this album is the result of her natural evolution, which is that of a restless person ("I'm too hungry to try things," she confesses several times in the interview), but that she has never tried to break anything, or revolutionize anything. Nominated twice for Latin Grammy Awards As the best flamenco album (with Fatum, published in 2012, and Delirium Tremens, in 2018), its departure from the tradition began to take shape in 2015, with the publication of Qasida, a live album with the Iranian singer Mohamed Motamedi. Her first album was published in 2010 (A tiempo), an album in which she confessed at the time that she had tried to contain her interest in experimenting to show her more traditional side and not be "too pretentious" or "deny what I have done. up to now". Because her career did not start there, but much earlier, like that of almost all singers, singing in fan clubs, festivals and competitions such as Las Minas de La Unión, in which she finished second. At the same time, she also took "the subject of dance", as she calls it, which is to accompany dancers of the stature of Rocío Molina, National Dance Award in 2010 and also with her musical composition, with her singing, and also with her musical composition. the one who was a sentimental couple as well as a professional for some years. Dance, he confesses, helped him open up on a creative level, because his role was never that of a mere accompanist to cante. With a smile, he remembers the day in February 2010 when, after a performance at the New York Flamenco Festival, the famous dancer Mikhail Baryshnikov entered the dressing rooms and, in addition to kneeling before the bailaora, also wanted to take photos with the person in charge of the music.
Tremendita says she is the daughter of her time, and feels good if listeners place her close to Niño de Elche or Rocío Márquez, other cantaores who are looking for their path away from tradition. Does she feel ex-flamenco then, as she says being Niño de Elche in her struggle with tradition? "Not at all," he responds quickly. I'm not an ex-flamenco at all, I'm flamenco on all four sides (…). With some colleagues it is true that I feel more similar, with others less, but I am the daughter of my times and I am part of that current.
In that genealogy, he mentions two references: The legend of time (1979), by Camarón de la Isla, and Omega (1992), by Enrique Morente, which in their day were extremely controversial, including the burning of discs by the most traditional fans, but today they are considered classics. "It is not that they are classics now, it is that, if you stop to analyze them, not even in their day they broke anything. They are two flamenco records, with another sound garment ", he defends.
What she wants, she explains, is to tell about flamenco from today: «A century from now, if you put on the Tremenda album, you will be able to know what was happening in 2021 both in music, in lyrics and in society, and I believe that it is very important that flamenco is counted from today on ». She is accompanied in the project, in production and creation, by Pablo Martín Jones, who in addition to working with Rosario for years has done so with people like Fetén Fetén, La Shica or Martín Buscaglia. Laurent Berger collaborates on the lyrics. Tremenda has nine cantes and a version, which start from the flamenco styles, but are deconstructed and covered with electronic music built on an ad hoc basis. «One important thing is that neither Pablo nor I download the sounds from sound banks. Everything is part of the creative process, "he says.
The version included in the album is the song Dime, by Lola Flores y el Pescaílla. And he says that he wanted to do it because he wanted to vindicate women like Lola, strong, of indomitable character, although from their own land. "If you want to do it like Lola, you can go to bed, because you're never going to be able to match that hurricane of a woman." This terrain of his also includes part of Ramón Montoya's rondeña, which is intertwined, once again, as flamenco underpinning in the midst of electronics. His decision to include this version took place a couple of weeks before Israel del Santo, director of the documentary series Lola, about La Faraona, asked him to participate with his testimony. Flamenco has evolved a lot, too, in relation to discrimination and machismo, «Look at me, everything has taken me except the train: blanquita, paya, bollera, experimental… Anything else? Yes, daughter of Triana and of a flamenco family ».