Rosalía will not perform with The Weeknd in the 2021 Super Bowl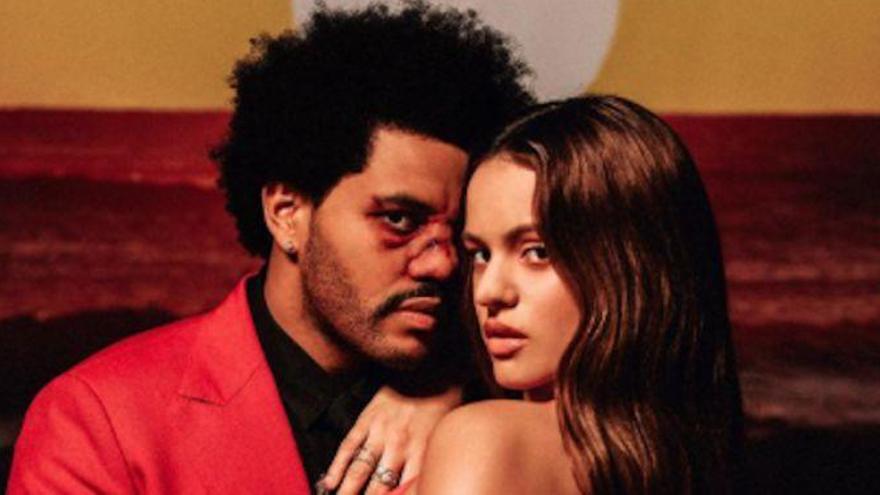 The Super bowl 2021 will be held this Sunday, February 7. The Weeknd will perform at the break of the event and, despite rumors that he would sing along with Rosalia, the artist has confirmed that he will perform his solo show.
The singer gave an interview to the NFL Network and was asked about the possibility of special guests. "I've been reading a lot of rumors. I wouldn't bet on that. There was no room to fit him into acting, into the story he was telling in acting. So that's right, no special guests, "he replied.
The 2021 Super Bowl performance comes at one of the best moments for The Weeknd, which Crowned 5th Most Streamed Artist of 2020 on Spotify. In addition, 'Blinding Lights' was the most listened to song globally last year on the platform.
Written by The Weeknd with Max Martin and Oscar Holter, the song reached 1.5 billion listens on Spotify in 2020 and it became the ninth most listened to song in the entire history of the platform. Last December, the Canadian celebrated the first anniversary of the release of 'Blinding Lights' by publishing a remix with Rosalía.
For her part, the Catalan is preparing a new album. The album, which fans have dubbed Rosalía 3, will be released in the first quarter of 2021. His most recent album, 'El Mal Querer', was released in 2019. The last thing that the interpreter's fans have heard is 'Lo Vas a Olvidar', a collaboration with Billie Eilish that has sounded in the second special episode of 'Euphoria'.