Rosalía revolutionizes the networks by sharing the long-awaited video clip of 'Despecha'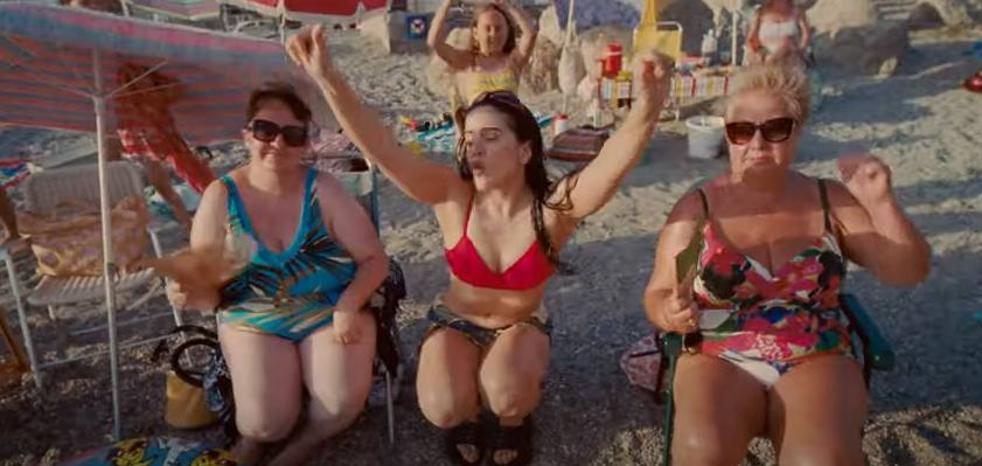 music
In just under three minutes, Rosalía splashes the song of the summer with frenetic shots
The video of the latest success of the singer Rosalía,
'despecha'one of the most popular songs premiered on his 'Motomami World Tour' tour and called to be the
summer songis from this Wednesday in the networks.
The Catalan, as her followers are accustomed to, yesterday fed her Twitter and Instagram accounts with a pinch of the video clip, a twenty-second preview and, today, just a few minutes past six in the afternoon, Spanish time,
He has uploaded it completely to his Twitter account.
In the video, recorded on a
Majorca beach crowded with people, Rosalía is seen singing the first chords of 'Despecha', while sunbathing lying on a pile of ice packs, wearing cut-off jeans as a bikini and a red bra, and around her children play in water and adults cool off in the shower or fan themselves.
In just under three minutes, Rosalía splashes the summer song with frenetic shots while she snacks and drinks with vacationers, dances with boys and girls by the water's edge, allows herself to be shot by plastic guns and sings her 'Despecha', at the same time who handles a zodiac, black t-shirt and a very close-up of his face, where his thick lips stand out.
In another shot, she allows herself to be decorated as a goddess of the sea by a multitude of hands that cover her with
sea ​​shells until he ends up on the shore, playing with the children and bathing. She then she dives and swims, and dives, while the music continues to play.
Beating the mus and parcheesi, the artist laughs and shares a day at the beach with the vacationers and the sun sets; in the end, Rosalía says goodbye at sunset on the beach.
It was at the inaugural concert in Almería on July 6 the first time that the Catalan artist performed the song in public, which in the official repertoire was simply referred to as 'New Mambo', due to the musical genre to which it belongs.
It was the public that initially baptized it as 'Lao a lao' for one of its most repeated verses, in which it sings: "I move it from lao to lao", and the one that made it viral on networks thanks to the fragments live recordings of the song. Shortly after, a video of the artist herself was added with a preview of
35 seconds uploaded to TikTok.
At her first concert in Madrid, Rosalía addressed the attendees and asked them what title they liked best for the song, if the one that had arisen naturally or "Despecha", the one that she had proposed on her networks.
«'Despecha', right? I like it better too.
It is officially titled«, he sentenced then.