Rosalía, in the middle of Callao and among fans to sign copies of "Motomami"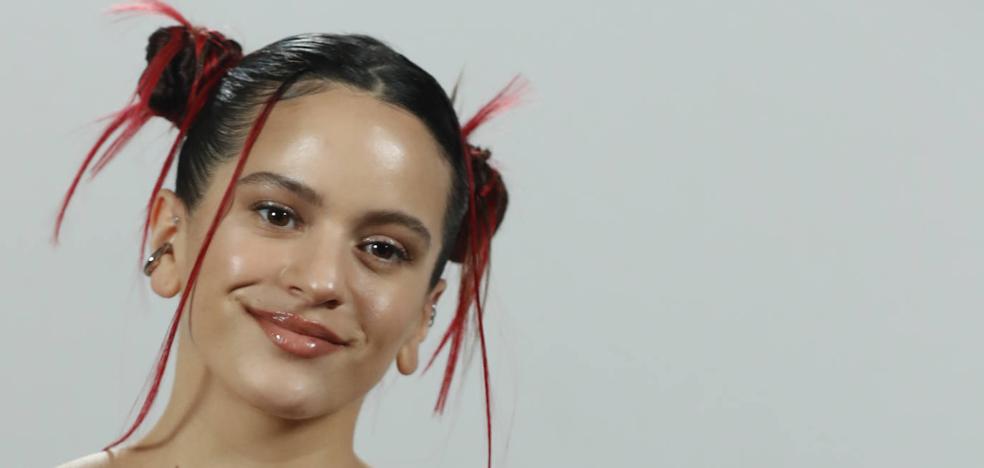 Some fans have been the few selected to attend the only record signing in Spain
After a draw before a notary public and through pre-sale of the album,
some fans have been the few selected to attend the only record signing in Spain of "Motomami", Rosalía's new album, that close and kind has appeared in the Fnac de Callao ready to spend time with each follower between hugs.
"I've been queuing since three o'clock, I bought the pre-sale of the album on Wednesday and when I saw that it had been selected I didn't believe it," Carlos Culebras, who has become the first person in the world to have a copy of the album «Motomami» signed by Rosalía.
Sheathed in a black tube dress and with asymmetrical cutsa high polished updo with red strands in the front and red ankle boots from the American firm Rick Owens, Rosalía crossed the doors of the room enabled for FNAC signatures around a quarter to six.
In the middle of Plaza Callao and its surroundings, a multitude of followers gathered in the direction of the FNAC. Some in an organized queue waiting their turn, and others trying to capture a photo with their phones that would reveal what was about to happen inside the mall; the only planned signing of Rosalía's albums in Spain.
On Wednesday the artist launched a presale of her album "Motomami" that, although it has only been published for a few hours, has dynamited the playback lists on the platforms. With this presale, the buyers obtained a participation code for a draw before a notary public, with which the chosen few could go to the signing.
Three by three and after various security checks, those selected have entered the room with their records in hand and their nerves on edge to see Rosalía who, on time and with the closeness she gives off, has
spent several minutes getting to know each of the lucky ones who approached their musical icon.
«I came from Bilbao to buy the presale. It has been seeing her and staying in shock," Aimar Iturralde told Efe. With a copy in hand, he admits to being excited about the event and the new album, still unable to decide on a favorite song.
But Rosalía has not only signed records, since a fan, Miriam Fernández, has brought her ukulele closer to the artist. "She has written to me to never stop playing Motomami," she declared incredulously. "She had never won a lottery for me, and seeing her playing my ukulele has been incredible," she has commented.
«I have asked him why the song «G3 N15» is called that and he told me that they are some coordinates», Irene Ruiz has assured.
All fans agree that «Motomami» is not a worse or better album than «El Malquerer», but rather it is a radically different proposal. For Eloy Ortiz, who is waiting his turn in line, the best song is "Como un G." For his partner Luis Linge, it is "CUUUUuuuuute"; «He was expecting a ballad and he has inserted Brazilian samba», he says.
Emotion, nerves and moments of tenderness have come together in the heart of Madrid from five to seven in the afternoon, in which few lucky people have shared the dream of having the author of «Motomami» closer than ever.