Rosa López and her surprising sexual confession in 'Family Feud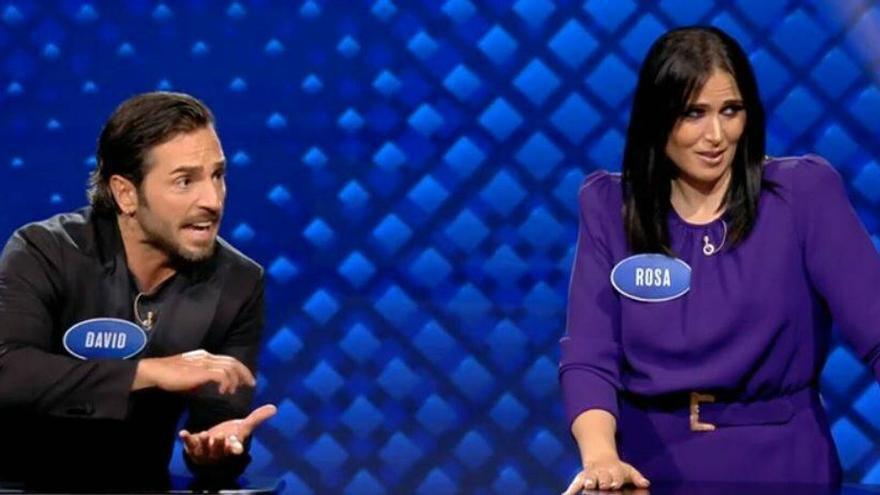 In the last program of 'Family Feud: the battle of the famous', issued this Friday, August 6 in Antenna 3, one of the teams was made up of contestants from the first edition of 'Operation Triumph', among whom was Rosa Lopez.
In the 'Double Round' test, the singers had to answer a very specific question 'What things did your ex do that your current partner doesn't?' The answer was considered valid if it was among the most common, and after the failures of Natalia and Soraya Arénelas it was López's turn.
The also representative of Spain in the 'Eurovision Song Contest' answered sex, although later she wanted to qualify her words: "When it's the first love, everything is more passionate and there is more sex." Then Nuria Roca, presenter of the format, wanted to put her finger on the wound: 'You say your ex?', to which the singer responded quickly: "No, I'm not saying it! I'm very happy".
However, this moment had the intervention of Bustamante, who tried to help his editing partner: "Don't look at me. That came from you. His ex was a Cuenca tour guide. So I think the thing is going a bit there ". To this, the Andalusian has added: "Of course, if it is that the first loves … There is more passion, then everything is a little calmer".
After this funny moment, the presenter asked Rosa if she wanted to mark 'make love' as an answer. It was then that the singer took the opportunity to settle the issue: "Yes, yes, sex. But not in my case, eh?" Finally, the option has turned out to be valid.