Roque Nublo does not yield in the ABT League of Gran Canaria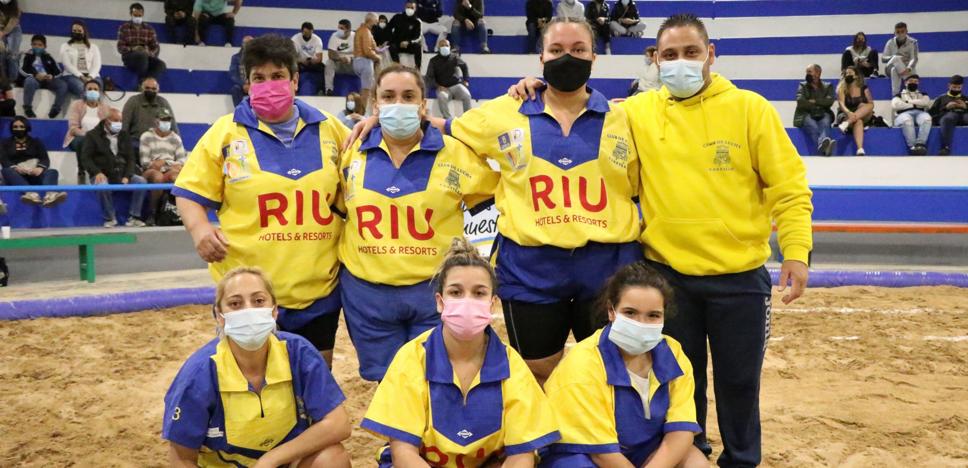 canary wrestling
No surprises in the women's competition, where all the favorites achieved victory and continue without respite from their pursuers
The women's ABT league of Gran Canaria did not provide any surprises on this eighth day, where all the favorites achieved victory. Roque Nublo continues its undefeated path in the lead after getting another win, this time 13-23 against Guanarteme Grupo Power. Those of Pepe the baker count all his matches by victories and he is already the main candidate to be in the final despite the fact that the culmination of the first round is only approaching.
ANDhe other great candidate will be Santa Rita Autos Roso, who defeated Maninidra by the same score, 23-13 and remains in second place with only one loss, showing both that for now they are the strongest, waiting for direct confrontations in the second round.
Only Vecinos Unidos Agua de Firgas, the third in discord, can dispute a place in the final against the two great favorites, since they are in third position after beating Unión Sardina SPAR Gran Canaria 6-30. Claudio Perdomo's men are the only team that can try to be in the grand final, aside from the two big favorites, and they have the second part of the competition to try.
El Castillo achieved its first victory of the season
by defeating Castro Morales Panadería Valerón by 13-23 and for now subtract some of the negative points that they have in the table, but it is an extra motivation for those in the south of the island that they have already begun to add.
On the other hand, the Disa Gobierno de Canarias regional league was playing its eighth day and that keeps the Gran Canaria team of Santa Rita Autos Roso in the first outstanding position, despite the fact that they rested this week. Those of Tito Cáceres were favored by Rosario's tie at 12 in Fuerteventura with Tenerife from Palma, who are minimally close in the standings.
Benchomo, the missing candidate, beat Saladar 12-11 and remains in contention to enter the final. For the part of him in Lanzarote,
the Tinajo did the same 12-11, with the Maxorata, climbing some position and in Tenerife, Guamasa achieved the three points, 12-7, at the expense of the inexperienced Unión Sur Yaiza, but who has young fighters with a future.