Ronnie Wood reveals he overcame a second cancer in lockdown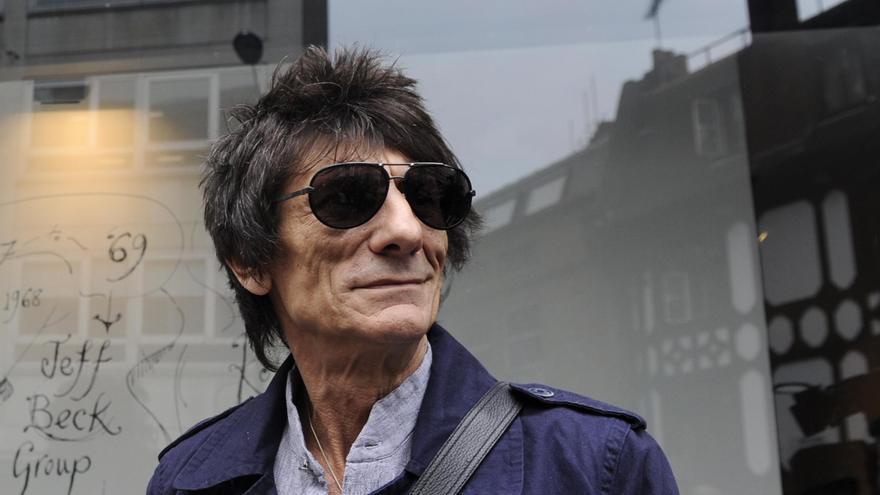 Veteran British musician Ronnie Wood of the Rolling Stones, was diagnosed with Cancer, for the second time, during the lockdown by pandemic in the UK, although it has already surpassed it, as reported this Monday by the tabloid 'The Sun'.
In statements echoed by the rest of the local media this Monday, the 73-year-old guitarist explains that he suffered a new small cell cancer -because he already overcame another four years ago- which has already been cured. "I have had cancer in two different ways. I suffered from lung cancer in 2017 and had a small cell cancer more recently which I battled in the last lockdown," revealed the musician.
Wood notes that attributes the outcome of the disease (positive) to "a higher power", a concept apparently coined by the organizations Alcoholics Anonymous and Narcotics Anonymous, according to the aforementioned tabloid. "All I can do is be positive with my attitude, be strong and fight, and the rest depends on a higher power," said the guitarist.
After the first diagnosis in 2017, Wood admits he wondered if it was "time to say goodbye" to his family, his wife Sally Humphreys and their twin daughters of four years, Gracie Jane and Alice Rose.
He also explained that he learned the diagnosis by undergoing routine tests, when the doctor asked if he would like to have "more in-depth" tests on his heart, lungs and blood. "And then he brought me the news that I had this supernova burning my left lung. And, if I'm totally honest, it didn't surprise me," the musician recalled.