Rogelio Peñate will compete with Diego Domínguez in his 33rd World Rally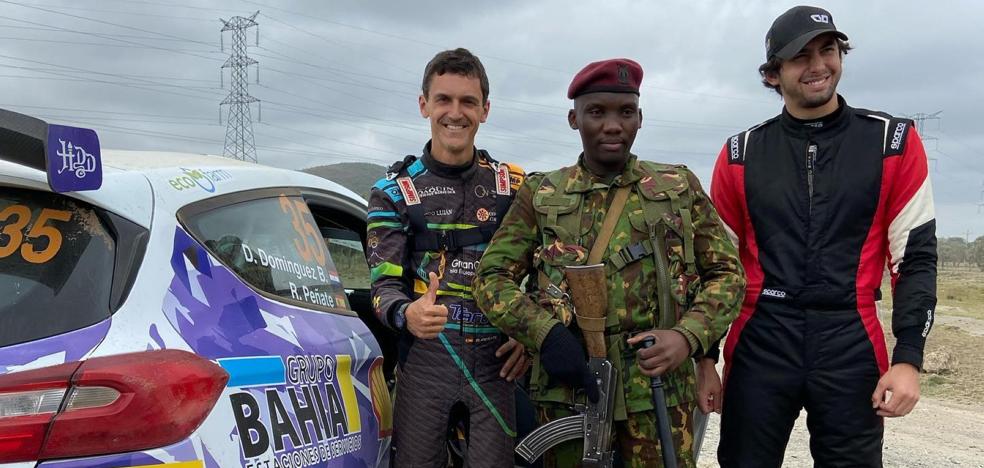 motoring
It will be at the Acropolis Rally, accompanying the Paraguayan driver in a Ford Fiesta Rally3, maintained by the official Ford team
Breaking all the numbers of athletes from the world of motoring in the Canary Islands, the co-driver of Gran Canaria European Island of Sport,
Roger Penate already has 33 World Cup rallies, rabsolute record for island pilots or co-pilots and it looks like it will continue to grow
This time it is the mythical
Acropolis Rally in Greece, to be held between September 8 and 11, which has 16 timed sections totaling 303.30 km. of a total route of 1,189.42 km. divided into four days of competition. Where they will be measured against the best WRC3 teams.
Peñate is already conducting tests in Greece. «It is always good news to return to mythical rallies like the Acropolis, it has been 9 years since I was in this tough rally. It will be a nice experience to start the rally competing inside the Athens Olympic Stadium (220km from the Service Park). The first stage with 7 stages without assistance is the perfect example that it will not be an easy rally. In Greece we will be part of the MSport Poland team, which gives us
a plus of confidence for a rally where
reliability is important To reach the finish line without problems, we hope to find our rhythm that already gave us victory options in Italy and Kenya", he indicated.
«On Sunday we carried out a test where we were able to adjust different parameters of the new Fiesta Rally3 with which we will face a new WRC3 rally, everything went as we wanted and
we are prepared to be one more rally fighting for victory»commented the islander.
These are the personal sponsors of Rogelio Peñate who support this project: JN Centro Juan Naranjo, Bingo Lujan, BP El Taro, Copistería Cervantes, Hotel Rural Triana, Joaquín Servicios Agrícolas, El Sitio Ibérico and UD Las Palmas.