Rogelio Peñate is already on his way to Poland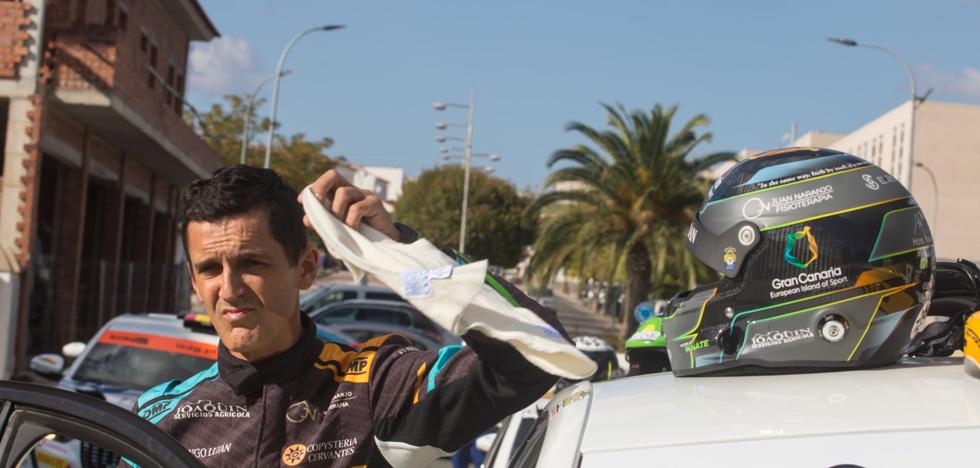 motoring
He will contest the Rally of Poland next June 10, 11 and 12
He arrived in Gran Canaria late on Monday and already on Tuesday, heading for the 78th Rally Poland,
to dispute the next 10, 11 and 12 Juneand that is valid for the ERC.
Roger Penate is one of the most international athletes in the Canary Islands and this weekend
will be accompanying the young Andorran driver Alex Españolwith which he intends to continue a program in the European Championship with a Peugeot 208 Rally4, framed in the ERC4 Junior category, in the next round of the European Rally Championship in Poland.
With the number 38 on the doors of his next place of work, Rogelio commented that
«He had not competed for several weeks and now he plays everything together, but we are prepared for it and it is our job. Something that we are passionate about and for which we seek to do the best possible. Already on Wednesday we have some tests with the car and from there, reconnaissance and competition. It's not the first time I've been with Alex and I really wanted to be on his right again in this ambitious European project».
This test is one of the toughest on the European scene,
with 14 timed sectionsdivided into three days of competition, adding a total of 853 km of route, of which 188 correspond to timed sections.