Rodríguez distrusts the role of Morocco in the rebound of boats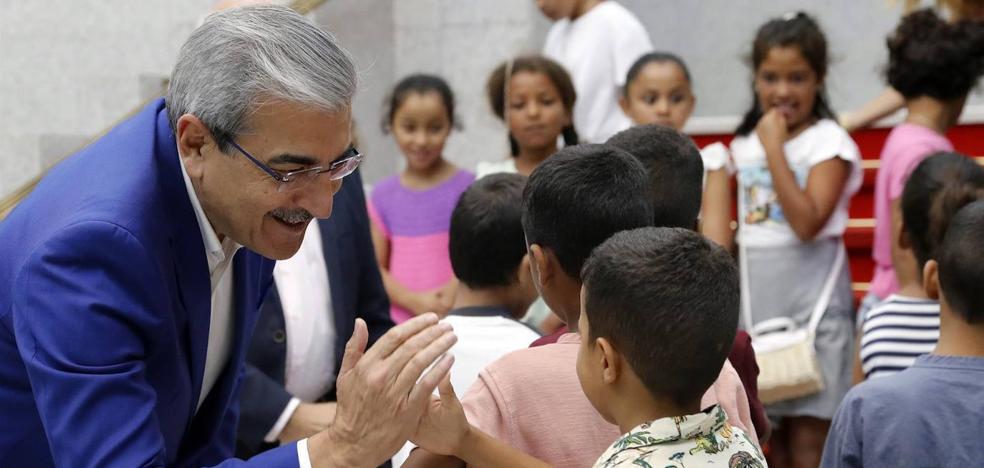 Immigration
The Canarian vice president considers the link between the change in position of the Government of Spain regarding the Sahara and the containment of migration to be "reckless"
The Vice President of the Canarian Government, Román Rodríguez, gave his opinion this Tuesday that
"It was reckless and reckless" the comments "by some ministers" that linked the change in position of the Government of Spain regarding the Sahara to a containment of the
migratory flow.
Rodríguez has made these statements after the rebound experienced in the Canary Islands in the last week, where
more than 400 immigrants have arrived in about a dozen boats.
"It is evident that some comments made by some ministers with the change of third in relation to the Sahara, little less than pointing out that thanks to that change the migratory movements were going to be contained, were reckless and reckless", declared the also responsible for Treasury and European Affairs of the regional Executive.
Thus, Rodríguez lamented that the Government of Spain and the European Union
"does not have a defined migration policy" and has criticized the "double standards" that, in his opinion, the EU has shown with the refugees from the war in Ukraine, who have been guaranteed transit, housing and the right to work, "something that it happens with the migrants coming from the south».
Asked about the coincidence between this week's migration surge and the announcement that
500 million euros will be allocated to Morocco from European funding to control its borders, 50% more than in the previous funding framework, has insisted on its
"absolute mistrust" towards the Moroccan regime.
"It is not because we have prejudices but because the facts are incontestable. Morocco uses migration as a weapon and an instrument of pressure. The most dramatic example is the 8,000 children who arrived in Ceuta and Melilla in 48 hours, which was not by chance, but organized. When a government uses its children to pressure its neighbor, it exposes itself", criticized Román Rodríguez.
In his opinion, any suspicion that hangs over Morocco "is justified by the facts."
«I don't know if behind this intensification is only the good weather or the intentions of the Moroccan government to continue using immigration as an instrument of exchange to carry out its intentions, including annexing the Sahara outside international law.
You can think badly and we are probably wrong a little", he has insisted.