Rodríguez believes that NC has "strength" to go alone in the general elections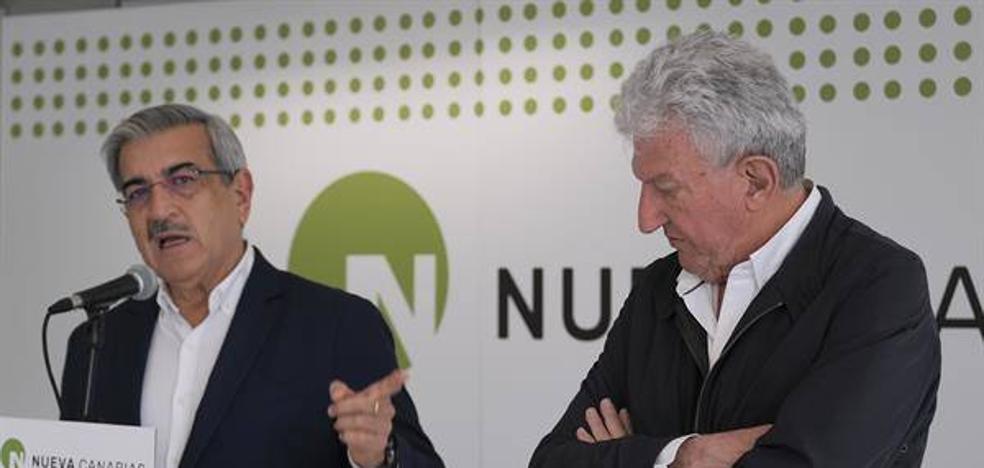 Pedro Quevedo, for his part, affirmed this Friday at a press conference that he is willing to concur again as a deputy in the next general elections
The president of Nueva Canarias (NC), Román Rodríguez, stated this Friday that he believes that his party has the strength to go alone to the next general elections, and that he does not rule out that they be brought forward if the Government does not manage to get the next state budget .
Rodríguez has pointed out, however, that NC is not going to refuse to concur with other political forces, as it has done in this legislature with the CC and in the previous two with the PSOE, as long as its electoral program is respected, although it will have to to wait, since, in his opinion, despite the tensions he warns in the Sánchez government, he sees in the president the desire to reach November.
The electoral advance is not ruled out by Rodríguez, not only because he sees that tensions are increasing between the parties that make up the Government, PSOE and United We Can, but also because of the worsening of the economic situation with inflation that has "shot".
However, the leader of NC has stated that it seems that Sánchez wants to exhaust the legislature because he considers that it suits him, since he is thinking of the Presidency of the European Union that corresponds to Spain, in that the deployment of European funds allows an impact on the economy that translates into a certain recovery and that inflation subsides in 2023, as the experts point out, and thus "cool down the current difficulties".
"Sánchez has in mind to strengthen his leadership with international issues, which he pays a lot of attention to," Rodríguez pointed out, although he has insisted that he does not have a majority to govern and depends on what his partners do, who he perceives "discrepancies and tensions" are relevant.
In any case, the leader of NC has affirmed that his party is prepared to attend the elections when they are called.
Rodríguez has made these declarations in the press conference that he has offered together with Pedro Quevedo, who has been a deputy in Congress until yesterday, who has offered a balance of his work in the Lower House in the last two and a half years.