Rock al parque, 25 years as a musical reference in Latin America | Culture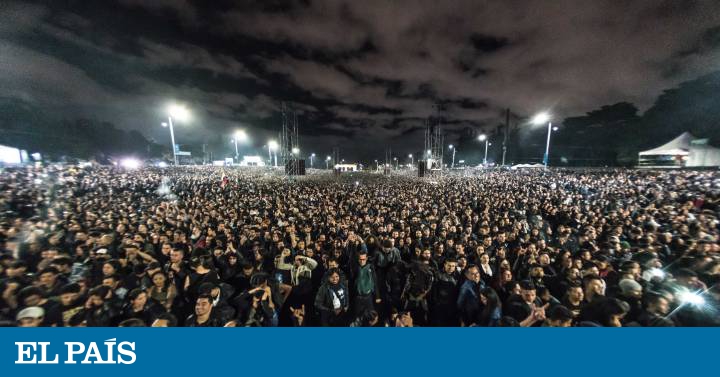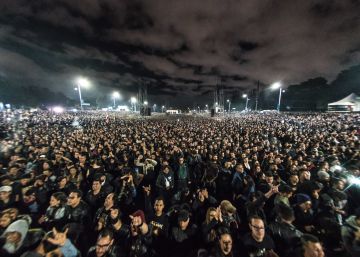 If there is something that they are proud of, the people of Bogotá are Rock to the park, the free festival of the city, which has celebrated this weekend for 25 years. The meeting is the cultural heritage of Bogotá and a ritual attended by more than 350,000 people every year despite the rain that always accompanies it. The one of this edition had a tinge of nostalgia and tribute to the best rock of Latin America, to the indelible mark left by the rock Argentinean and Mexican For this reason, artists such as Gustavo Santaolalla, who performed at the Simón Bolívar Park Fito Páez, Pedro Aznar and Zeta Bosio, formerly of Soda Stereo, as well as El Tri, from Mexico, and Rubén Albarrán, from Cafe Tacvba.
However, one of the most anticipated performances was that of Juanes, who despite being one of the best-known Colombian artists abroad has never been in the mythical festival, because his musical work is not considered rock pure. "I always wanted to play Rock in the park and I never could. Now my dream is fulfilled, "said the musician who has a metal past. His show, which made the Bogota public jump, was a constant search to show that he deserved to be there. And he achieve it. Juanes brought to mind Gustavo Cerati, when interpreting When the tremor passes, next to Zeta Bosio; He made a call to avoid the murder of social leaders and he sang Metallica's Seek and Destroy, getting the audience to return the gesture with pogo (dance punk), typical of Rock to the park.
The closing of the festival with a symphonic tribute to rock with the Philharmonic Orchestra of Bogotá It was one of the most memorable points of the edition. The organization chose nine iconic songs from the 25 years of Rock to the park, which were performed by the Philharmonic along with several of the guest musicians. They were then heard classics like Penelope, by Robi Draco; Your love, by Pedro Aznar and Charly García; Move, from Altered States; Crystal Dress, by Kraken; Lies, from The Invisible Friends; The dagger and the heart of Café Tacvba and of course, Maligno, of Aterciopelados.
Rock to the park began as a space for local bands, the place where dozens of national artists such as Aterciopelados, Altered States, La Pestilencia or Doctor Krápula, among others, were made known; but also the space where Colombians saw for free great musicians Charly García, Andrés Calamaro or Luis Alberto Spinetta.
In its more than two decades it has not escaped controversy. There are those who criticize its openness to other genres not so close to rock and others, its gratuity. But the truth is that in contrast to the private festivals, it is still a weirdo that Bogota hopes to keep like that for many more years.
(tagsToTranslate) rock (t) park (t) 25 (t) year (t) referent (t) musical (t) Latin America (t) fito páez (t) juanes (t) robi draco (t) philharmonic orchestra of bogota (t) close (t) festival (t) Colombian (t) gather (t) 350,000 (t) person



Source link