Rocío Flores talks about the separation of Antonio David and Olga Moreno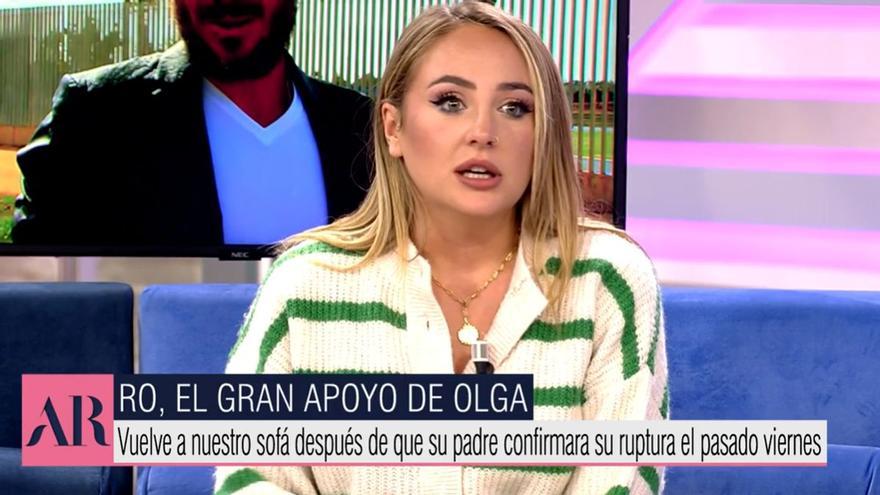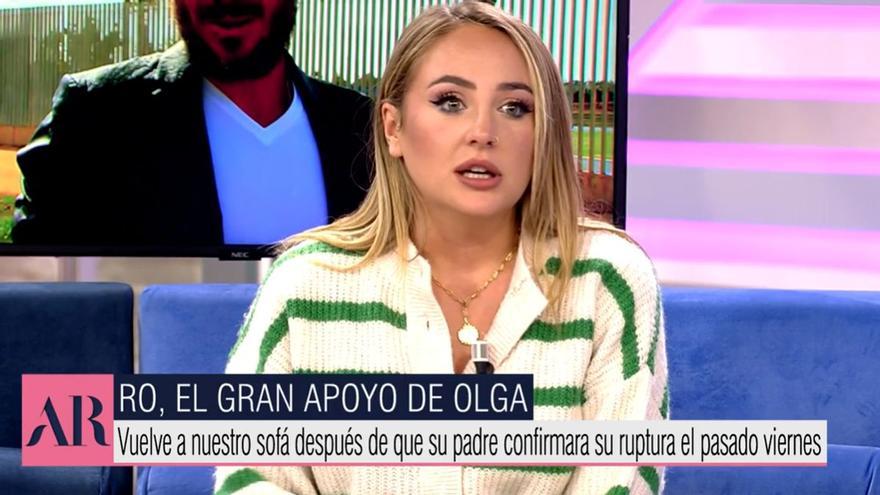 Dew Flowers He has attended this Wednesday to 'The Ana Rosa program'. This time she has intervened calmer than last Friday, when Antonio David confirmed before the cameras his separation from Olga Moreno. Some statements that he granted, according to his daughter, with the sole objective of protecting her from media "pressure". "I appreciate it for the part that touches me. I am calmer and relieved," he assured.
During her talk with Joaquín Prat, Rocío Flores did not go into details about how Antonio David and Olga are: "Well, they are. I can't tell you much because I've been offline for a few days, I needed it. Everything needs time." "My family is the only thing that matters to me in life, for me it is the first thing. We will continue to be a family, "he said.
Excited but serene, she insisted that Olga will always be a fundamental pillar for her: "It is my family and it will continue to be until the day I die, it is a reality." Regarding the reasons for the breakup, you have chosen not to make any statement: "I have always respected the information and opinions of everyone. It is something that does not correspond to me, I will continue to stay out of it. "
Rocío has confirmed that Olga and Antonio David continue to live under the same roof after their separation: "Everything is the same." "The best thing is going to be to continue supporting the family and take it as normally as possible, I am convinced that they will," she added. As for the possible infidelity of his father, he has limited himself to saying that "he clarified it quite well in his statement." "I have always bet on my family. For the part that touches me, I will continue to bet and fight for that," he has settled when asked about a possible reconciliation