Rocío Flores responds to her mother: "When you want to protect your daughter, you don't do an episode talking about your daughter."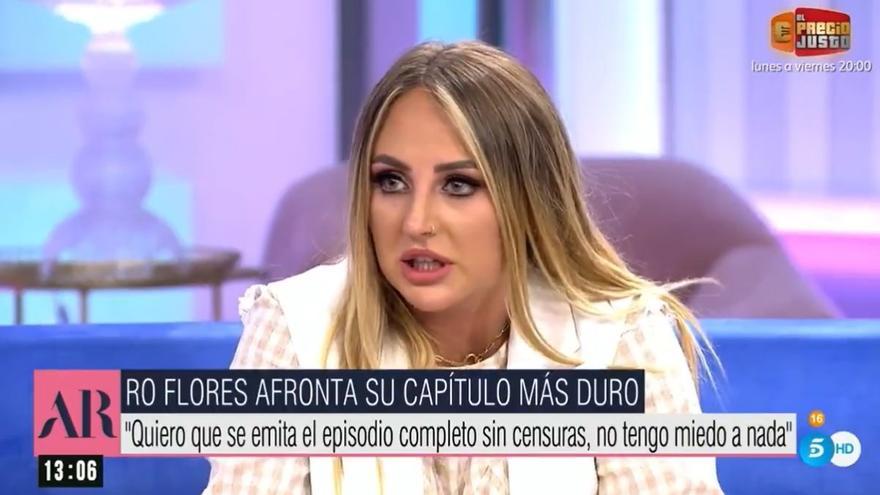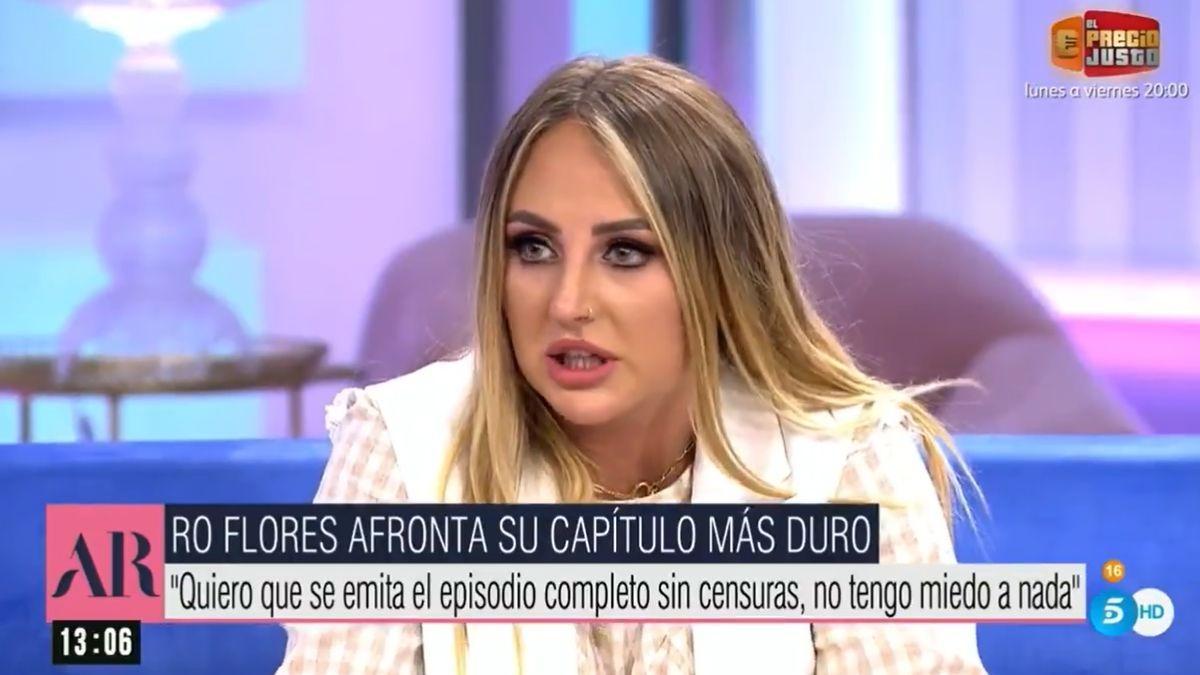 Even though you wanted to stay out of it, Rocío Flores has returned to respond to her mother in 'El program de Ana Rose'. Has done it hours before Telecinco issue a new chapter of 'Rocío, tell the truth to stay alive', the episode in which Carrasco talks about the aggression he suffered from his daughter years ago.
After yesterday it was announced in 'Save me'that at the request of the protagonist eleven minutes of her testimony have been eliminated to protect her daughter, she has responded today: "When you want to protect your daughter, you don't do an episode talking about your daughter. Therefore, I question the protection issue ", said Rocío." Andor from here I ask those responsible for the documentary and those responsible for the chain, to broadcast the full chapter. I want to know what my mother says, how she says it ... ", he added.
"It seems ironic to me that it is said that Rocío Carrasco has raised telephones so that this issue does not come out and now she is the one who sits with sentence in hand to speak with that", has expressed." It seems to me questionable that it is decided now to hide part of a testimony that is recorded for a year, "he added.
With sarcasm, the collaborator replied: "The medical team that takes it recommends that you not talk to me and recommends that you talk about all this in front of four million viewers. And now I ask a question: is my brother in my pack? ? Are you also advised not to contact my brother? Not a call in seven years to worry about his health? "
"I ask that everything be broadcast in full, I have nothing to hide. I am not scared of anything. I was afraid many years ago for other circumstances than this episode at all. I know what I have lived in that house and I stay there ", she insisted. However, she wanted to remember that she is still open to a reconciliation, although she has been much more upset than in her previous speech:"When you create and feel ready and want. Don't call me, call your son. At least".