Rocío Flores questions her mother's protection and asks that the entire chapter be issued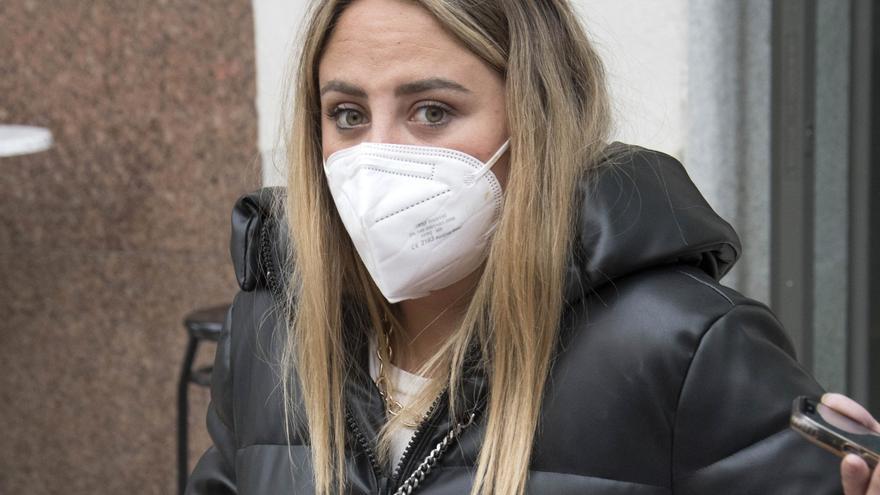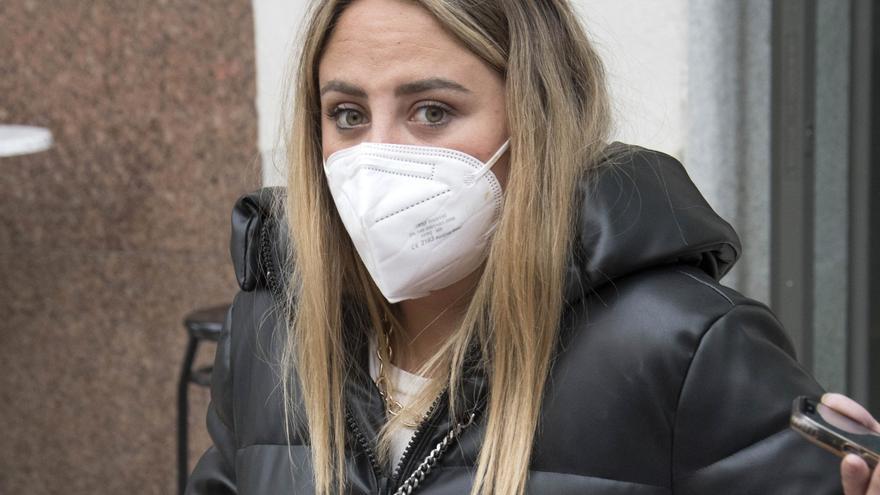 A few hours after the broadcast of the chapter of the documentary of Rocio Carrasco dedicated to Rocío Flores and who at the last minute 11 minutes have been eliminated so as not to harm his daughter due to the harshness of his testimony, the young woman has reappeared in 'The Ana Rosa program' and, in a totally improvised way, has taken the floor to confess how she feels and publicly request that they broadcast the entire episode. Assuring that she is not afraid of anything, Ro has stated that she wants to hear her mother's version of what happened between them in full before the beating ended their relationship in 2012.
After commenting on 'Survivors', Rocío, who this week is on the cover of the magazine 'Lecturas' crying dejectedly on her father's birthday, Antonio David Flores, has confessed that "I collapsed a little before the words of encouragement of the people. It caught me in a low moment". "It has not been an easy day. It is not the best birthday, but that's it. We have had a good time, as a family, and we have done everything possible to make him feel cheerful and happy," he said.
A moment in which Joaquín Prat asked him if he was watching his mother's docuseries and if tonight he would see the chapter whose protagonist is her. Confirming yes, Ro has asked to speak to ask for something: "It has been said that 11 minutes are eliminated from the chapter that my mother dedicates to me to protect me. First, when you want to protect your daughter you don't do an episode talking about your daughter, I put it in doubt about the protection. Second, I ask those responsible for the documentary and the channel from here to broadcast the entire chapter. I want to hear my mother's full testimony, I want to know what she says how she says it. I have all the right in the world. "
"The less I find it ironic. It is said that Rocío Carrasco has picked up telephones so that this does not come out and feel sentence in hand. I question that protection", has signaled hurt.
Very clear, Rocío has publicly asked why her mother not only doesn't want to talk to her but also to her brother David. "To the medical team that carries it, they recommend that you do not talk to me but you do speak all this in front of 4 million viewers. And I ask a question ... is my brother in my pack? Call in 7 years? Not to congratulate him on his birthday or to be interested in his health. The less I find it questionable, "he confessed.
"Without fear of anything", Rocío has confessed that she does not understand why "now hide part of a testimony recorded from a year ago". "I have nothing to hide, I am not afraid of anything," he said, adding without clarifying why he said it that "I was afraid many years ago of my life due to other circumstances that are not this episode at all. I know very well what I have lived in that house and I stay there. " Without shaking her voice, the young woman asked for those 11 censored minutes to be broadcast: "She was the one who took the step of sitting down and explaining everything with sentence in hand. Let them broadcast everything, I am not afraid."
A moment in which Joaquín Prat asked him about the heartbreaking testimony of Rocío Carrasco last Wednesday, recounting the beating he gave his mother in July 2012, to which Ro has replied that "it is his truth and from there. .. It is done". "Perfect" for there to be a legal truth, but "it has been she who has taken the step of sitting down and explaining everything with sentence in hand. I am not afraid, that it is issued in full. I want to hear her version, her truth", she has asked Rocío Jurado's granddaughter.
About to break, Rocío has confessed how she is in these complicated moments: "I have a bad time, for me it is not pleasant, but I do not think I have to be crying in the corners And telling everyone that I'm screwed I am a person. In the world of television we are dolls, but before that I am a person and I think that not everything goes ".
Finally, Rocío has reaffirmed in her public request to her mother to contact them, but, unlike the pain with which she asked two weeks ago, this Wednesday we have seen her resigned and even angry at the fact that, leaving her problems aside, her mother has not contacted her brother: "I made the appeal and I continue to maintain it. When you believe and feel ready and want ... do not call me or me Call your son at least. "