Rocío Flores charges against 'Save me' and attacks María Patiño: "She has no credibility, she is denounced"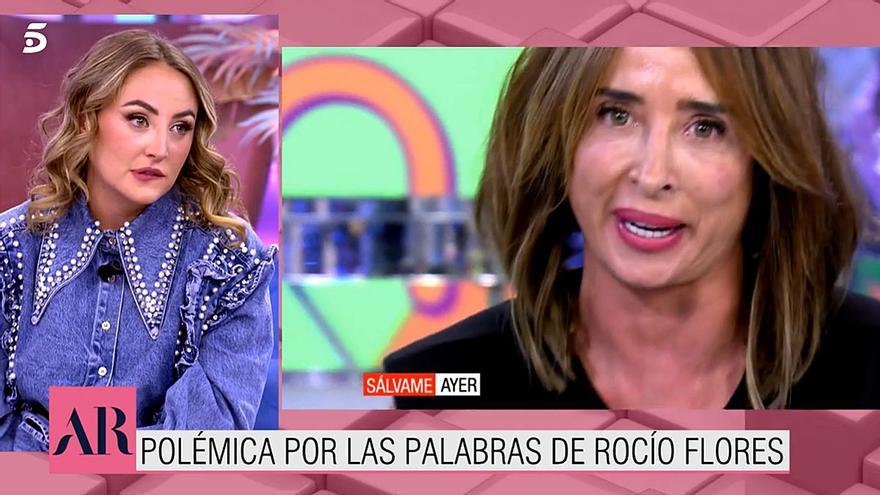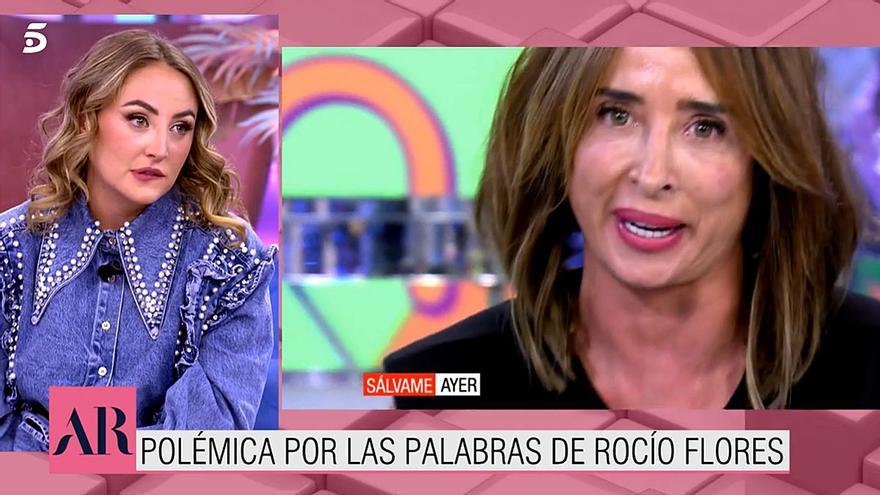 The war between 'Save me' Y Dew Flowers it is more alive than ever. The daughter of Rocio Carrasco Y Antonio David Flores has exploded this Friday in 'Ana Rosa's program' against the evening space and, more specifically, against Maria Patiño. The collaborator has accused the journalist of lying and has questioned her professionalism.
"I am going to be very clear, very direct and very brief. I am not going to answer María Patiño, because for me is a journalist who has no credibility"Rocío began by saying after the program aired one of the tertullian's last speeches in 'Sálvame'.
The former contestant of 'Survivors' has affirmed that, two months ago, Patiño accused him "of having made a false complaint." "He charged my father with a crime, saying he had evidence of a video of my father putting up the posters that appeared in our neighborhood with the word 'abuser'. He also said that a trial had been held and that there were witnesses, "he recalled.
However, Rocío has maintained that this is "totally false." "She is a journalist who is criminally denounced", He pointed out before going on to the attack against 'Save me': "You have been provoking me for a lot of months, always trying to find my reactions and hurting me, no, the following".
The contributor to the morning magazine accuses Jorge Javier Vázquez's program of having done her "a lot of damage" in recent months: "Since I sat at the top of La Fábrica de la Tele in the courthouse, it has given you, it has given you and it has given you". "I only tell you one thing. I am not going to defend myself on a television set, I am going to answer you in court. From here on, each one of you continues to say what you want," he has settled.