Rocío Carrasco's harsh response to her uncle: "Rocío Jurado didn't need you at all"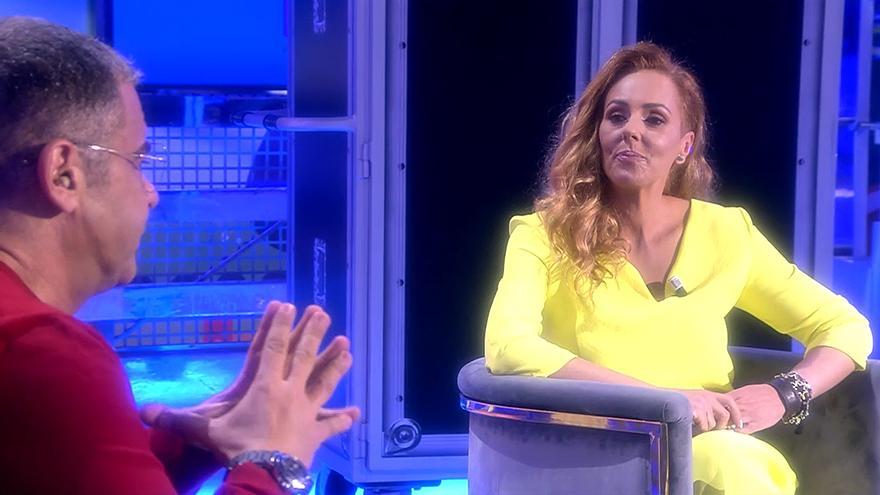 Like every Tuesday Rocio Carrasco has re-presented the section it has in Save me, Talk to her.
On this occasion, the new star of Mediaset Spain sat for the first time on the set of the program of Jorge Javier Vazquez after the interview that his uncle, Amador Mohedano, gave last Friday in Friday Deluxe.
Rocío Jurado's daughter knew that she was not facing an easy afternoon despite the fact that her role in the Telecinco afternoon space is to act as defender of the audience.
When asked about her uncle's interview, far from being downcast, Rocío Carrasco showed her most implacable version and she faced the headlines that Mohedano gave in which he accused her of being selfish, of not having lived up to the family and of not missing him, among other things.
"I have nothing to say to him" began Carrasco while Jorge Javier tried to get some of the shocking headlines that the daughter of the oldest has been giving in recent weeks. "He said he does not miss you" the presenter stressed, to which she has responded with a blunt "Me neither. No way".
However, the new collaborator of the program did not want to stay there and took another step that left all the colleagues who were on set with their mouths open. "What amuses me is that he says that Rocío Jurado's career, the chronicles and the newspapers were her thing … As if Rocío Jurado had needed you to have those things, my life ".
In addition, Rocío Carrasco launched a tremendous warning to his uncle Amador Mohedano assuring that, in the second part of the documentary that will premiere in the next season and that is entitled In the name of Rocío, will tell everything that he has not been able to say so far and will respond with all kinds of evidence. "Autumn, goodbye."
Rocío, without fear of anything
It is more than evident that Rocío Carrasco has started a new life and that nothing and no one is going to make him return to the silence in which he has been for more than 20 years.
Braver than ever, Rocío Jurado's daughter gets wet and talks about everything and everyone openly.
During his speech in Sálvame, Carrasco has responded to one of the big unknowns that has always arisen around the relationship between his uncle, Amador Mohedano, and his mother, Rocío Jurado.
Much has been said about Amador's role as manager of 'The Greatest'. On this issue, Rocío Carrasco has been emphatic. "With another manager other than his brother, my mother would have had another screening. The worldwide recognition that my mother had is not the result of my uncle's work ", concluded Carrasco.