Rocío Carrasco visits the set of 'Sálvame' to reveal what her role will be in the program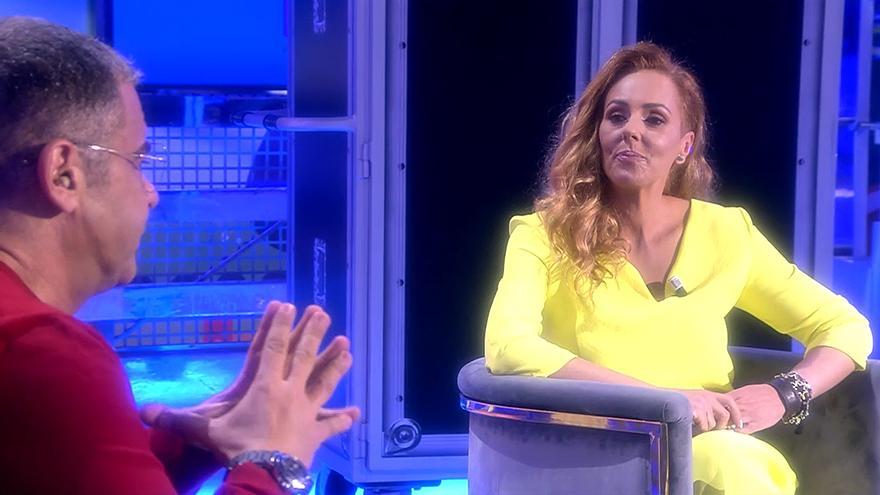 Two days after announcing his signing, 'Save me' has received this Wednesday on his set Rocio Carrasco, which returns with more force than ever to television. After the broadcast of the documentary 'Rocío, tell the truth to stay alive', where she detailed with evidence the ordeal she lived with Antonio David Flores, the daughter of Rocío Jurado has reappeared on Telecinco to explain what his mission will be in the program presented by Jorge Javier Vazquez.
Rocío has entered the set of 'Sálvame' through the front door, wearing a yellow suit and with some nervousness before this new television challenge. A challenge that, however, he faces with great enthusiasm. "I'm happy to feel like working. I haven't had them for a long time", has recognized in a connection with Jorge Javier, that at the beginning of the program he has been 'exiled' on the set of 'Survivors' with his collaborators.
Belén Esteban, María Patiño, Kiko Hernández, Anabel Pantoja and Miguel Frigenti, among others, have exchanged theories about the role that their new partner will play in the program, who has listened to all the possibilities that they considered from the chair that the presenter normally occupies. Rocío has confessed that she has felt "a compendium of emotions" when stepping on the 'Save me' studio, although he added that "the average has been good."