Rocío Carrasco sends a warning to Rosa Benito: "Wait until autumn"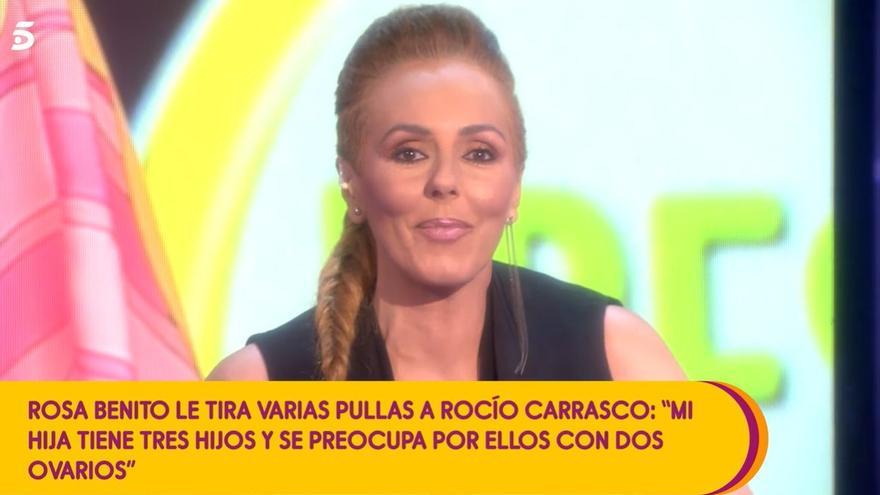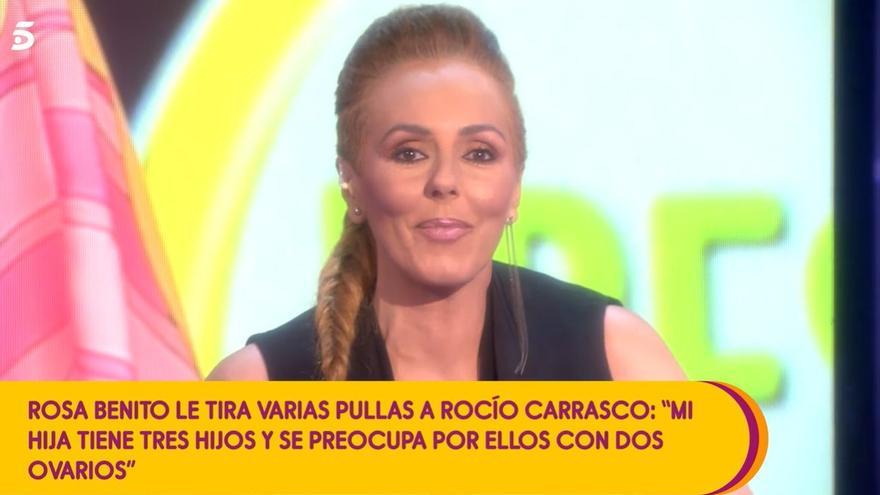 Rocio Carrasco has premiered this Wednesday 'Talk to her', the section of 'Save me' with which she becomes the defender of the spectators. In addition, he has taken advantage of his debut on the Telecinco program to respond to Rosa Benito, who last week spoke about his signing and exploded against the space presented by Jorge Javier Vazquez.
After hearing the statements of Amador Mohedano's ex-wife in 'It's already noon', Rocío has reacted with total indifference. "Does what Rosa Benito says?" Kiko Hernández has asked her, to which she has responded with a resounding "yes". "He huffs me in the sense that I don't care."
"Let him say what he wants, wait until autumn", has dropped the daughter of Rocío Jurado, referring to the second part of her documentary that will be broadcast during the next television year. In this new production, titled 'In the name of Rocío', will explain the reasons for his estrangement with the Mohedano.
Rocío Carrasco comes out in defense of Rosario Mohedano
Despite her non-existent relationship with Rosa Benito, Rocío has assured that she does maintain a good relationship with her daughter, Rosario Mohedano: "She is wonderful." "When I speak with her I do not speak of her father or mother. I speak of her, of her children …", he explained.
In addition, he has broken a spear in favor of Chayo and has defended his professional career: "He is an artist, he sings well. He sings much better than people who are professionally recognized. He has had many handicaps".