Rocío Carrasco reveals the betrayal that she hid after her wedding and the Spanish team faces Georgia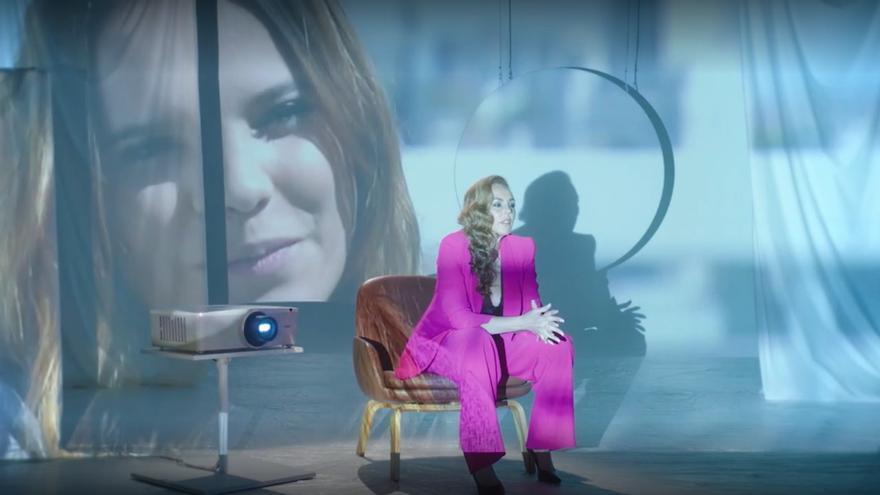 'Dew. Tell the truth to stay alive ' returns this Sunday (22:00 hours) to Telecinco with two new episodes. This week, Rocio Carrasco will offer his account of some moments in his life that elapsed between February 1996 and July 1999, such as her wedding with Antonio David Flores, the pregnancies of the two children (Rocío and David) that they both had in common, the couple's move to Madrid or the rumors published in the press about their supposed separation, among others. His testimony will be accompanied by television archive footage and his own personal archive.
Check here the television schedule.
The selection, on TVE
For its part, La 1 de TVE turns this Sunday with the Spanish team in their second qualifying match for the Qatar World Cup 2022. After drawing against Greece, the team led by Luis Enrique will face Georgia this afternoon (5:45 pm) in a match that will feature the narration of Juan Carlos Rivero, the comments of Albert 'Chapi' Ferrer and David Figueira, and Lara Garandillas' interviews from the lawn.
New episode of 'My daughter'
Antenna 3 broadcasts tonight (10:10 pm) a new episode of 'My daughter'. In this installment, given the result of the paternity test, Demir believes that he will finally end his suspicion. So how will the truth affect the bond between Demir and Öykü?
'Fourth Millennium' and the cyberattack on SEPE
'Fourth millenium' He returns tonight (9:30 pm) to Cuatro to delve into the cyberattack suffered by the computer system of the State Public Employment Service (SEPE). Iker Jimenez will analyze this incident together with Pedro Baños, Colonel of the Army and one of the greatest experts on geopolitics on the national scene; José Manuel Ávalos, expert in cybersecurity and intelligence; and the journalist Enrique de Vicente.
New installment of 'Lo de Évole'
What's more, Dr. Eufemiano Fuentes, linked on different occasions to doping schemes in sport, breaks his silence tonight (9:25 p.m.) in the new installment of 'Lo de Évole' in laSexta. The doctor acknowledges having "discreetly" advised important Spanish football clubs to improve the performance of their players. Currently retired, and in which he assures that it will be the last interview he grants, Fuentes reviews his career dotted with sports scandals and assures, among other matters, that today some of the medals obtained in Barcelona'92 would be in danger if the entire truth.