Rocío Carrasco responds to Olga Moreno: "She has been surviving my suffering for 20 years"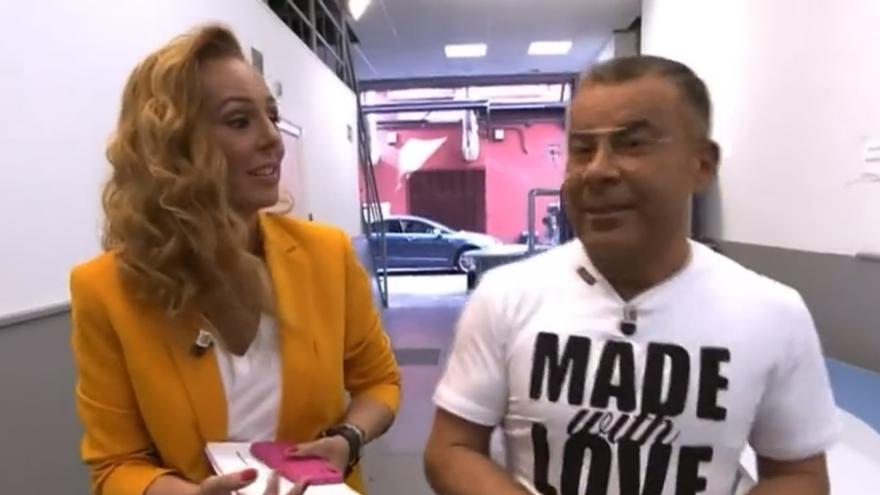 Rocio Carrasco has come this Tuesday to the set of 'Save me' to act as an advocate for the audience. But also, leaving aside his section, he has not had any problem when it comes to pronouncing on the controversial passage of Olga Moreno by 'Survivors'.
Jorge Javier Vázquez, who has gone to pick up the collaborator at the doors of the studio, has imitated in front of her the usual cries of Antonio David Flores' wife on the Telecinco reality show, which this week faces its grand finale. "You've seen?", He has asked Rocío, referring to some images in which the contestant appears crying.
"I have not seen it, but they have told me. I am not surprised at all, because she is a born survivor," Rocío released before adding: "He has survived my suffering for 20 years without caring, it is clear.
"Do you think that if I won the 200,000 euros I would have to give you 20%?", The presenter asked the collaborator, who has thrown another dart at Olga for the messages she has been leaving from Honduras: "Well, I seem I've been there. "
Olga Moreno explodes in 'Survivors'
Telecinco will broadcast tomorrow, in the first part of the final of 'Survivors', some images in which Olga breaks down crying over Rocio Carrasc's docuseriesor. "What we have suffered so that those children are well", "I just wanted to help those children to have a beautiful childhood", "we are good people", "they are raised without rancor and hatred" or "he is an exemplary father" are some of the phrases he says through tears and that tomorrow they will be able to be seen in full. "I'm not going to let anyone trample on my people," he assures in the advance.