Rocío Carrasco: "I'm going to 'Save me' to build, not to destroy"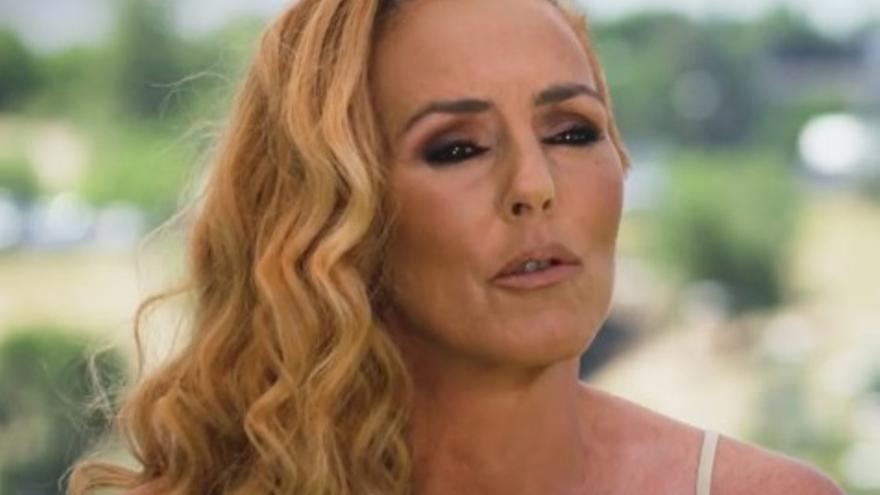 Rocio Carrasco returns to television stronger than ever and does so by solving some of the questions who were on the air after the broadcast of his documentary 'Rocío, tell the truth to stay alive'. After much speculation about a possible pregnancy, Rocío sentences: "It has been speculated, that I would like it to stop happening, that it be speculated about my life". About what she has done during all these months in which much has been said about her on television, Rocío explains how she has spent her time:"We have been working on the second season, doing things from the musical to start in October, adding new things, I have been resting, doing various things, on the one hand relaxing and on the other job ".
As we saw during the broadcast of the documentary, Rocío has received the support of very important people in our country who have wanted to know her story first-hand: "I have received calls from people who have always had calls with me and then I have had calls from people who had not had contact with me, including many women from different areas of this country. We are looking at what we can do to change some things". Ensuring that you have received several job offers to return to television, Rocío recognizes that the first step to return to her normal life is to work: "I have received job offers from various places. I feel like I want to be well, to move on and I think one of the most important things is to get back to work".
Message to your colleagues
Recognizing that you have eager to meet again with Jorge Javier Vázquez, Carlota Corredera or David Valldeperas, Rocío assures that she is not afraid of other colleagues such as Lydia Lozano, Gemma López or María Patiño: "I want to see those who have always been mine, people with whom I have always had contact, before, during and after. In a way they will become my companions, friendship is something else. I don't care about any of them, when the time comes, if it comes, I will say what I think or what I should say to various people. "
After Paz Padilla's words, Rocío also has a very clear message for her: "With Paz I think we have some pending conversation and I know that she is not well either, she is going through a hard time, things take time".
Finally Rocío wants to send a very clear message to all the collaborators of 'Save me' who will become her colleagues in the coming weeks: "Soon, when the bosses decide, I will be there in the program, I come to build not to destroy and see you soon".