Rocío Carrasco: "Antonio David signed the custody agreement for the children because Sardà forced him"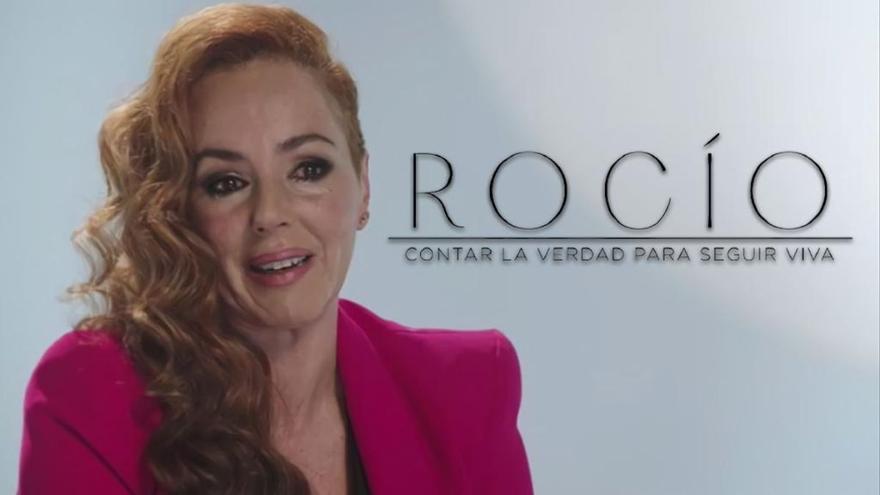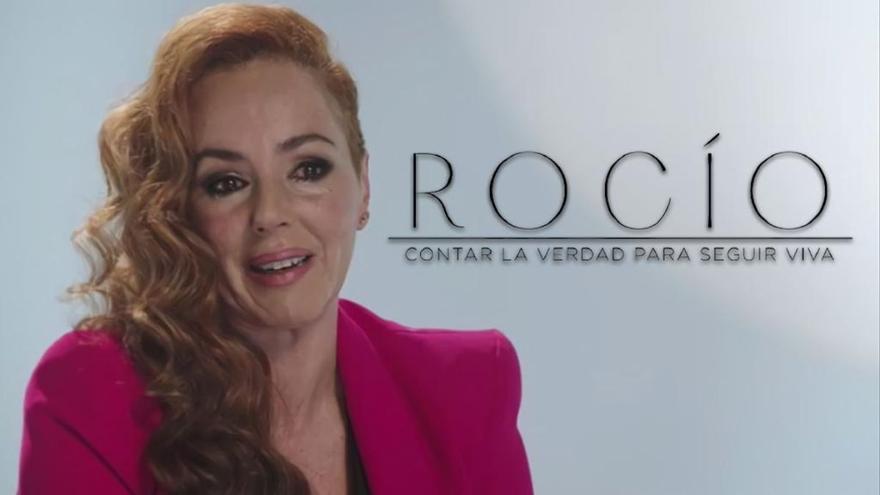 Rocio Carrasco He recalled this Wednesday one of the most painful chapters of his life. In the episode 7 of 'Rocío, tell the truth to stay alive', which lasted longer than usual, the presenter recounted how the last months of her life were like Rocío Jurado: "The time we spent in Houston was terrifying. Every day something new happens."
"My mother told me if I thought she was going to die without leaving me married to Fidel. Tears came to my eyes because I already knew what was going to happen and she said to get married the next day"said Rocío Carrasco, adding that he did not move from his side until the day of his death.
Among the issues he also spoke about, Carrasco was also moved to remember the question his daughter asked him about the Miami apartments a few days after Rocío Jurado passed away: "At that moment I knew that everything had changed and that this seed evil was flourishing. I cried like a child because the world fell on me with that question from a 9-year-old girl. She came with a lesson learned. I realized that there was a before and after in that girl that I gave birth to, but it seemed that she had nothing of me. "
In addition, in this seventh episode, Rocío Carrasco also recalled how she managed to get Antonio David to ratify the agreement regulating the custody of his children: "The agreement was in my lawyer's office for 6 months because he did not feel like signing it, while he said in 'Crónicas Marcianas' that he did not let the children around him. I called Xavier Sardá to tell him that everything he was saying was a lie. He told me not to worry, that from there he would come out with the signed agreement and that's how it was. He assured me that it would not be spoken of again. "
Introduction by Carlota Corredera
The program begins with the intervention of Carlota Corredera after the various media publications that doubted the suicide attempt of Rocío Carrasco:
– "To say that what is written, in a medical report by Rocío, was never written is to be a denier. They have even ridiculed her, assuring that that fateful day she took only three pills"
– "We miss the reasons of the media, journalists and collaborators who affirm that what happened to Rocío is false. I can only think of two options: either they are ignorant or they are bad people"
– "There are two official documents in which it is written up to three times that Rocío Carrasco tried to take her own life"
– "It seems to us very serious and absolutely demonic that there are apparently serious media outlets, which are dedicated to counting the pills that are needed to kill themselves and lying shamelessly about the number of pills"
– (Before reading some details of the emergency report): "We wanted to avoid making pornography of such an intimate and dramatic situation, but it is a shame to have come this far."
– "Rocío Carrasco was desperate. She tried to kill herself"
– "The earth is not flat and gender violence is a social pandemic. It is not debatable"
– "We will never give a voice to the deniers. Neither those of Rocío, nor those of gender violence. The Earth is round and Rocío is a victim"
Rocío Carrasco enters by phone
Before the start of the documentary, Rocío Carrasco entered by phone and announced that she will be live next Wednesday on the program, which will not broadcast a new episode of the documentary series: "It is time to make a break in the documentary series. The time has come and I would like to be there with you next Wednesday"
Rocío Carrasco headlines (Episode 7 – part one)
This first part of episode 7 begins with Rocío Carrasco remembering the regulatory agreement of the custodian of her two children with Antonio David.
– "In a moment of weakness, I considered giving the children to Antonio David, but it only lasted hours."
– "When I mentioned the agreement to Fidel, it seemed perfect."
– "The agreement was signed for six months. During that time, he had to endure his interventions in 'Crónicas Marcianas'".
– "I called Xavier Sardá to tell him that everything Antonio David said was a lie. He told me that there was no concern, that from there he would come out with the signed agreement and that's how it was. He assured me that he would not talk about it again"
– "To lie you have to have a good memory, and it is obvious that he contradicts himself."
– (After reading the points of the regulatory agreement for the custody of his children): "He did not want to have children. He wanted to ask for them and he made money asking for them."
– "On July 18 the agreement is signed and, three days later, she (Lydia Lozano) appears on the cover of a magazine revealing it."
– "The information in the magazine was uncertain. Lydia Lozano knows perfectly well that the agreement that she was narrating in that magazine is not true. She knows that Antonio David has not had to give up anything. On the contrary. What has been given to him are all the facilities in the world ".
– "What are not true are the clauses and why this agreement is signed"
– "He has not been given joint custody by any judge."
– "There are some changes that I see in the personality of the children when they returned home. I begin to notice that they came very tired."
– "I had a very normal life with the children."
– (On some homophobic comments by Antonio David in 'Day by day'): "It seems very strong to me."
– (About his mother's illness): "He had to work in the Colombinas (Huelva) and he had been ill for a few days. He went to the doctor and told him that he had to go to Madrid."
– "When my mother called me, I was out of Spain. I packed my bags and returned to Madrid. When I arrived, she was already in the hospital."
– "When the doctor explained my mother's illness to me, he told me that 80% of the patients do not survive. I replied that I did not care because she was in 20%, but I felt fear and terror".
Rocío Carrasco Headlines (Episode 7 – Part II):
This second part of episode 7 begins with the press conference that Rocío Jurado did to communicate that she had been detected pancreatic cancer.
– "I felt very proud of her. Not as a mother, but as a person because I think she did an exercise in strength. In a way, that could give hope to people who saw her."
– "When the press conference ended, my mother went with her neighbor lawyer to make her will."
– "At that time, the family collapses. As the days go by, the end of someone began at the beginning of many."
– (On Rocío Jurado's arrival in Houston): "I stayed here in charge of my children and my brothers."
– "I think she had two cycles of chemotherapy."
– (On the special 'Rocío Siempre'): "She had the right strength, but it did her so much good. She was happy doing that last performance. That day she was very nervous and excited, but she was very happy."
– "She really wanted to live. She was a born fighter."
– "After those Christmas we spent with her, she feels bad again. When we see that something happens, we decided to go back to Houston"
– "A few days after returning from Houston, a friend of my mother called me and told me to catch a flight and return to Houston. On television it had been said that she had been admitted to the ICU and had been intubated."
– "My mother got well after two days. The ICU nurses said they had never seen that"
– "In Houston, my lawyer informs me that Antonio David filed a demand for modification of measures. All he asked for is that the regulatory agreement be made public and recorded as if it were judicial."
– "I take advantage of that moment of my life to try to secure the future."
– "I didn't want my children to be unaware of what was happening to their grandmother."
– (On the intervention of Antonio David crying for the health of Rocío Jurado in 'A tu lado'): "What repulsion causes me that a father talks about the feelings of two small children and has to do the little number crying for the health of Grandma. I find it repulsive when those tears were shed by my mother because of her. "
– "My mother never spoke with the children. I did not leave him because my mother was sick and her voice was a thread. I know my children and they would know that something was not right"
– "The months in Houston were terrifying. Every day something new happens."
-: "We were like that until she wanted to return to Spain. That trip was through Ángel Nieto, another person whom I have loved very much in my life. He was like my father's brother."
-: "Ángel Nieto was a friend of Paco Hernández 'El Pocero', who provided us with a medicalized plane so that she could return in the necessary conditions."
– "My mother laughed at the anecdote of the suitcase with my Fidel boots."
– "When we got to Madrid, she was very weak, but very happy."
– "We spent the entire month of May with her. She saw her children, but not her grandchildren. They did not want them to have that image of their grandmother"
– "I did not move from his side until that eternal dawn (the night of his death)".
– "My mother told me that if I thought she was going to die without leaving me married to Fidel. Tears came to my eyes because I already sensed what was going to happen and she said that we should get married the next day."
– "He left. That was the worst day of my life. Everyone cried for the artist, but I cried for my mother. For me, it was not Rocío Jurado. It was my mother."
– "The funeral was tremendous because I remember seeing people on the highway bridges."
– "When I became aware that she was staying there (in the Chipiona cemetery), I called my lawyer to see the children. She has not seen them for 4 months."
– "When I saw them, David gave me kisses and wiped my tears."
– "Rocío stared at me and asked me what was going to happen to the houses in Miami. At that moment I knew that everything had changed and that this seed of evil was blooming. I cried like a child because the world fell on me with that question from a 9-year-old girl. She came with a lesson learned. "
– "I realized that there was a before and after in that girl that I gave birth to, but it seemed that she had nothing of me."