Rocío Carrasco and the "masterpiece" by Antonio David Flores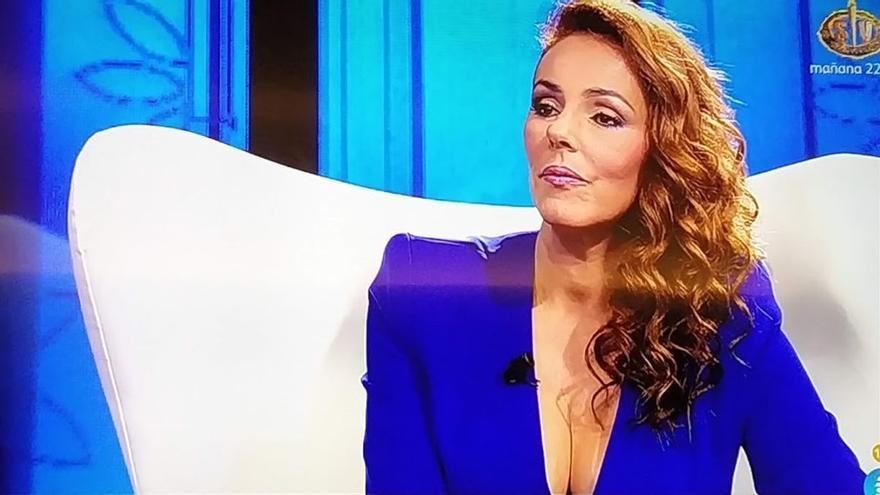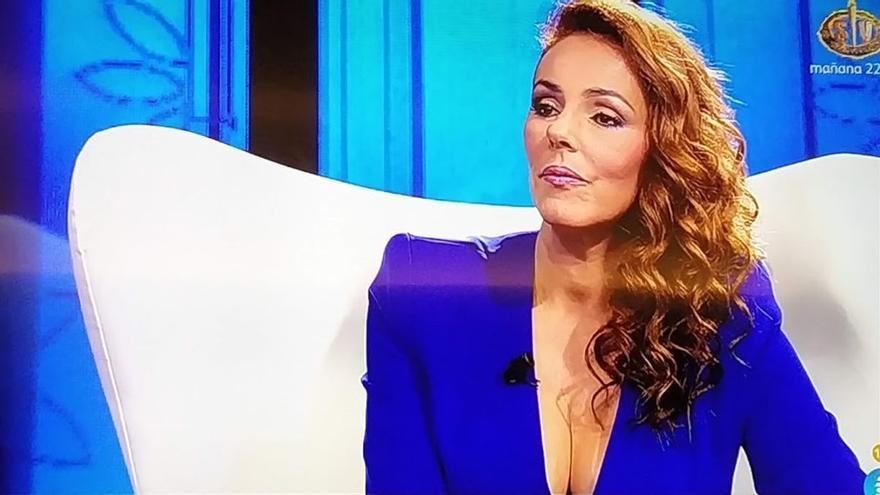 The rugged July 2012 episode was the main, and most devastating, narrative thread through which it passed the long-awaited interview with Rocío Carrasco in studio 6 of Telecinco, Wednesday night. A physical presence, live, that one's own daughter of The Biggest he had requested last week, just after the broadcast of the seventh episode of the documentary 'Rocío: tell the truth to stay alive', with the aim of "making a break and clarifying some things." The appearance was, as expected, through a format of spectacular vocation program, presented alimón by Jorge Javier Vázquez and Carlota Corredera, with presence in the study a varied list of experts that ranged from stars of the pink press to María Patiño and Antonio Rossi (whose relationship with Rocío has historically been strained) to serious journalists such as Ana Bernal-Triviño and Samanta Villar. To top it off, a powerless 'videowall' with dozens of friends and acquaintances of Rocío Carrasco, who either addressed her live or asked her recorded questions: her cousins Ani and Rocío Jurado, the ex-motorcycle racer Pablo Nieto, singer Paulina Rubio, the actress Yolanda ramos, who reported having also been "abused" psychologically, or Fayna bethencourt, very timely presence after Tuesday the National Court ratified the sentence to five years and eight months in prison to his former partner, Carlos Navarro, alias El Yoyas, for mistreatment and threats.
Millionaire audience
There was no lack of surprise presence, through Skype, of a little habitual on the sets, Fidel Albiac, Rocío's current partner and, according to some critical voices with La Jurado's daughter, the man who would have "abducted her and taken her away from everything, including her children". In short, a large audiovisual 'show', with the genuine brand of Mediaset, between the sincere complaint and the imposed emotion, long, almost eternal, full of advertising breaks, whose spectacularized tone in vibrant 4K colors did not quite marry the harshness of the situations exposed there: devastating mother-child relationships, acts of physical violence, difficult judicial processes and, in the shadows, the ominous presence of an alleged psychological abuser pulling the strings of evil. The result, however, could not have been better for Telecinco: the preview of the interview swept a 22% and 4,030,000 spectators, while the second section brought together an impressive 32.5% and 3,041,000 viewers.
Dressed in a shocking electric blue jacket suit and with his red hair carried to the opposite side of the one seen in the docuserie, Carrasco entered the scene while Blas Cantó, representative of Spain in Eurovision, offered a rapturous version of 'Como alas al viento'. With tears in my eyes, but with touching serenity, the former presenter and 'celebrity' admitted that, in effect, her daughter had attacked her, although the intellectual author would be her ex-husband, the former civil guard Antonio David Flores: "It's true. Dew [Flores] He attacks me, and I end up in the hospital. But his father was beating me up. I know that my daughter is not what they have turned her into ", denounced Rocío, visibly affected, on the edge of hyperventilation. "I want to publicly ask the people who attack her for it, not to do it. She is not to blame, it is someone else, her father." Carrasco went so far as to affirm, in one of the most impactful phrases of the night, that "turning my daughter into this is her masterpiece [de Antonio David] to get to finish killing me. If I don't count this, I can't say how monstrous his father is. "
"Dad, it's done."
It was the story of a horror: how her daughter, induced according to Carrasco by her father, denounced her for assault, despite the fact that, finally, it would be the young woman, then a minor, who would end up being criminally responsible for it. "I neither denounced her nor would I ever denounce my daughter. I could never denounce my daughter because she is the most wonderful thing that has happened to me in my life, "said Rocío, who, with a lump in her throat, had to admit as true an information from the newspaper 'El Mundo' according to which, After Valdelagua's assault and the subsequent complaint at the Civil Guard barracks, the daughter reportedly told her father by phone: "Dad, it's done.".
Rocío Carrasco, very precise in the exposition of the events that she related, as usual, admitted that her daughter had tried to contact her in recent times, but that its precarious stability excitesHe, and the advice of his therapists, still won't let her pick up the phone. "Not now, because I'm neither ready nor do I think she is. But I would not like to lose that hope, "said Carrasco, opening the door to a possible reconciliation with his daughter nine years after that dramatic episode of violence and subsequent estrangement.