Rocío Carrasco and Rocío Flores, the truth of their relationship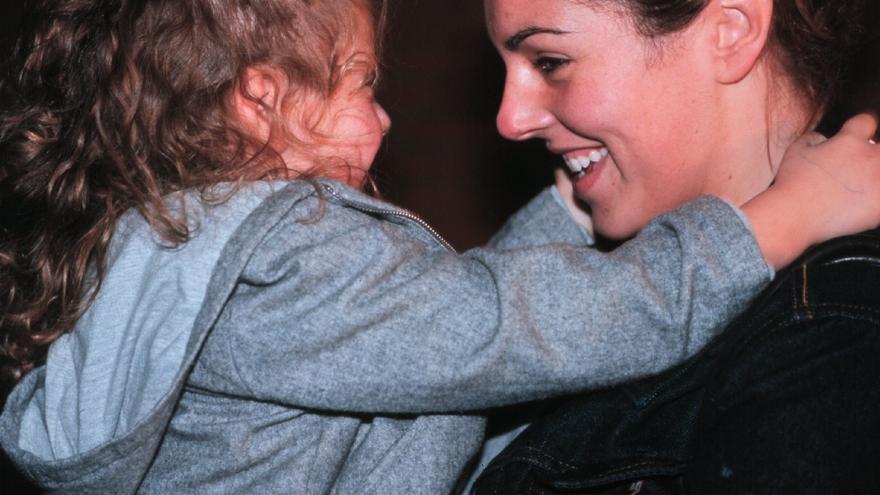 Rocío Carrasco has told in her "docuserie" how the relationship with her daughter is beginning to break down and the truth is that we have been amazed and also powerless by the harsh story of the protagonist of this documentary series. The daughter of the Jury has confessed throughout all these episodes how, little by little, Antonio David begins to instruct his daughter on how to behave until the situation becomes irreversible.
There is a key moment in which Rocío Flores realizes that she is being deceived by her father. The summer of that famous 2012 the young woman had several subjects left and Rocío Carrasco wants to send her to a course in the United States. He shares several emails with Antonio David's lawyer and he refuses …
When the girl returns from spending fifteen days with her father, she has a conversation with Rocío Carrasco that sets her off all the alarms: "She was crazy to leave but she comes back from being with her father for 15 days and she tells me that the father has told her That is a lie, that I am not going to take her to the United States and that what I want is to condition her. It so happened that that day I received an email from her lawyer, I took her and said 'look at my life, it's not true, I don't I'm going to say it myself, I told her, read 'when the girl sees that, she wants to leave more' because now I'm going. "
The worst of all was when Rocío Carrasco found out, thanks to a phone call from her lawyer, that the father had filed a new demand for modification of measures to keep the custody of Rocío Flores. Antonio David presents a psychological report that they do to the girl when she is with him, but if this is not enough, he asks for urgent measures.
The hearing is held on July 11 and Rocío Flores, already at her mother's house, does not tell her that she has to go to court: "The way to the court was completely silent, her gaze was as if she had crossed me and When we got to the court, we went upstairs, the father had not yet arrived and she is in the hall of the court next to me. And suddenly I see that the father enters with Olga, with a sister of the father and with a huge suitcase, she does like this and she leaves with her father immediately. Once she is with her father, she comes upstairs and begins to look at me defiantly. I thought they were going to take away my daughter's custody because she said that I insulted her, that I punish her, that I do not give her to eat, that I do not love her, that she has ever slapped her, completely false situations and that not only were false, but she goes back to following the paternal pattern ".
The judge does not agree with Antonio David and that was hell for Rocío Carrasco because she knew that her daughter was no longer the same as years ago: "When I am aware that the girl is returning home, I enter dread, I came out crying and not with happiness, fear, panic ". From then on, what is lived in that house is surreal and reaches the point of the beating suffered by Rocío Carrasco on July 27 by her daughter.