Rocasa repeats preseason concentration at Club La Santa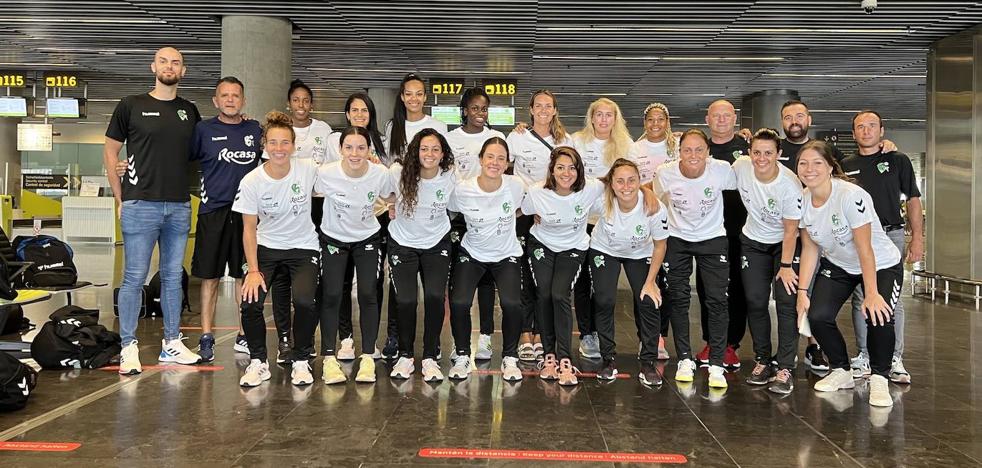 handball
The team led by Robert Cuesta landed in Lanzarote this Monday to carry out intensive sessions
A project hungry for glory.
The Rocky Gran Canaria accelerates in the preparation for a 2022-2023 edition of the Liga Guerreras Iberdrola which will raise the curtain on September 3. The Teldense entity traveled to Lanzarote this Monday for its traditional concentration at Club La Santa, where it will have top-level facilities until Friday.
The Catalan trainer Robert Cuesta continues with double and progressive sessions to adjust the pieces and offer the best possible performance.
Beyond a luxury point for training, Club La Santa will promote the most dynamic activities such as yoga, spinning, aquagym, indoor, as well as long walks outside so that the players can enjoy the outdoors.
Cuesta believes that "over the next five days we have to
seek balance between working on the tactical aspects of handball such as working on the physical part, and also getting to know each of the players and gradually growing as a team».
Also, the left back María Gómez
He points out that «these last few weeks have been somewhat hard. We have been accustoming the body to loads.
The sensations are getting better and better. I think that the trip to Lanzarote will surely go well for the group».