Rocasa mass bath on arrival in Gran Canaria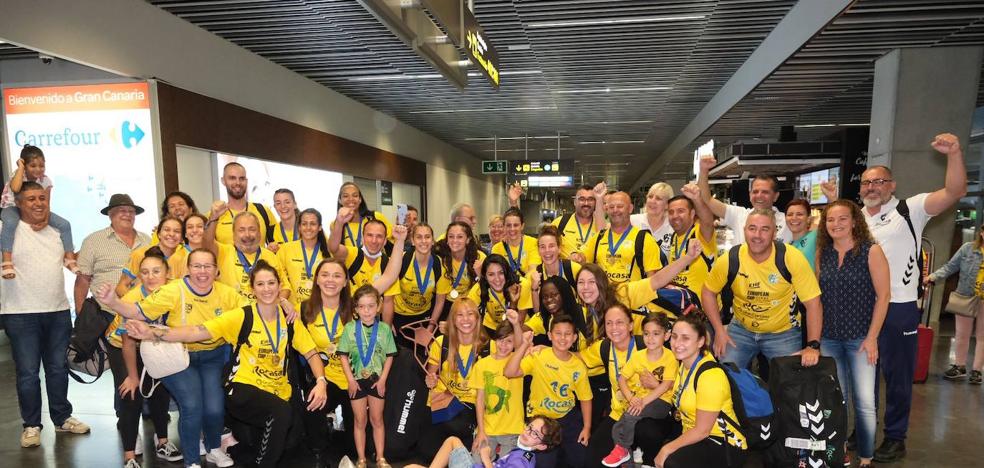 The team from Teldense is already on the island after winning its third EHF European Cup
Resurrection Sunday of Rocasa, who took a mass bath at the Gran Canaria airport after becoming champion of the EHF European Cup last Saturday in Malaga against Costa del Sol
(21-17 and 29-25). She could not hide the joy and excitement of the yellow expedition upon arrival.
Family members and fans were not lacking to receive the brand new champion. He is he
third continental trophy raised by CB Remudas and that today you will add to your showcases. The players did not stop singing before entering the plane and this afternoon the celebration continues.
He knew how to hold on to the wire
Rocky Gran Canaria at the Martín Carpena to save the goal difference achieved in the first leg and continue to add to their history. And, note, there are still many pages of the book to write.