Rocasa Gran Canaria sign Croatian right-back Katarina Pavlovic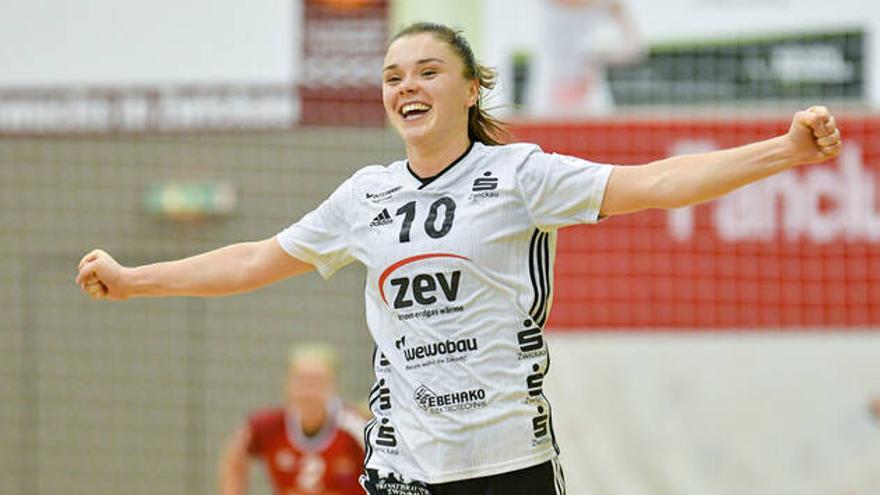 The Rocasa Gran Canaria has announced the incorporation of Croatian right-back Katarina Pavlovic, from the German BSV Zwackau.
Pavlovic, born on January 30, 1995, is a right-back who began her professional career in her native Croatia in the ranks of HRK Ljubiski (2009 - 2013) and, later, at HC Ivan Zelina (2013 - 2015), before to make the leap to Germany at the hands of HSG Blomberg Lippe (2015-2017), a club in which he stayed for two seasons before joining BSV Sachsen Zwckau, where he has played so far, the Gran Canaria club reported in a statement.
International in the lower categories of the Croatian national team, he has a league runner-up in his country, in addition to standing out during his time in Germany as one of the top scorers in the silver competition, being key in the good season of BSV last year.
With his arrival, Rocasa Gran Canaria secures the services of a young player, although with international experience outside her country, who will print speed and the ability to surprise from the right-hand side of Telde's attack, thanks to the size that her 1 , 80 meters tall and his good definition in front of goal.
"She is a player who is going to help us in defense and in attack, which will undoubtedly come in handy because being able to count on a right-back who can give us in attack, launch and one on one is very important for us," she says. the team's coach, Robert Cuesta.
Cuesta stressed that Pavlovic "is a player who will share a position with Sayna, which ensures the team can have two very good right-backs for next season.