Rocasa Gran Canaria has no time for celebrations: Elche measures the euphoria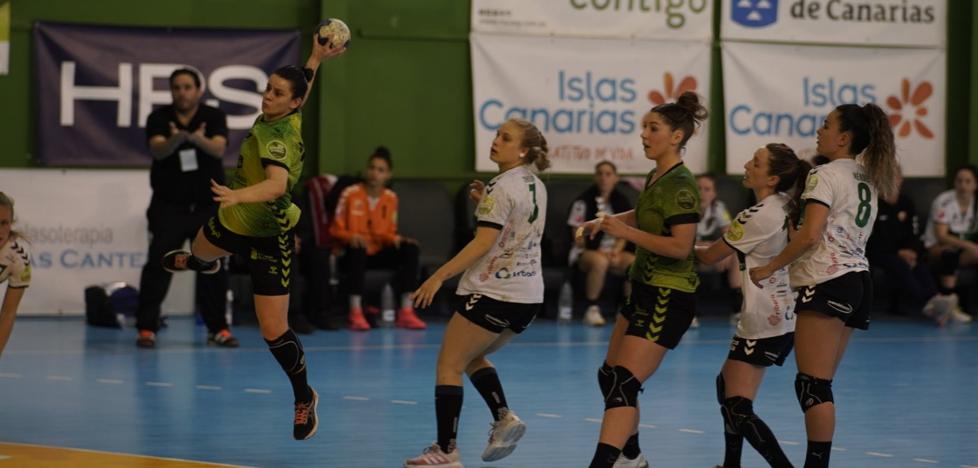 handball
The yellow team, after reaching the final of the EHF European Cup, plays this Wednesday, starting at 7:30 p.m., at the Antonio Moreno
The yellow box has no time for celebrations after their brilliant qualification for the EHF European Cup final and
This Wednesday, starting at 7:30 p.m., he receives a whole BM Elche at the Antonio Moreno who aspires to climb positions in the leaderboard.
Chip change required.
The Rocksa Gran Canaria will return to its dynamics in domestic competition, receiving at the Antonio Moreno Pavilion a Visitaelche.com BM Elche willing to do anything.
The yellow ones come from an irregular streak in the Iberdrola Guerreras Leaguebut
qualification for the final of the EHF European Cup It has given Robert Cuesta's men a boost of spirit that could be key. Now it's time to think only about the league and getting a victory again.
During the first round, Elche and Rocasa faced each other with victory for the Canary Islands (22-29). However, this has not been the only duel between both teams this season, since they also met in the quarterfinals of the EHF European Cup. In the first leg held in Elche the match ended in a draw (22-22), but the women from Teldense won the round and took the ticket for the semis (23-17).
With adrenaline through the roof after overcoming their European tie, Rocasa Gran Canaria arrives at this event with one intention: to win again in domestic competition.
The draw against Aula Valladolid (26-26) and the defeat away from home against Porriño (26-24) have made the Teldenses lower their performance on the leaderboard. For that reason, and with the support of their people, they will try to change the dynamics so as not to lose sight of the top three positions. It's time to take a step forward.
During the duel against HC Galychanka Lviv, Rocasa already made it clear what stuff they are made of, and now it's time to prove it again.
Elche is a tough rival, complicated and that maintains an idyll with the island of Gran Canaria after winning the 2021 Copa de la Reina on island soil. Those of Robert Cuesta have already changed the chip and are aware of what they will need to win. He will be a match for sure.
Alba Spugnini (101), Kata Pavlovic (101) and Sayna Mbengue (72) are the top scorers for the Canary Islands, who are in fourth place with 27 points to their credit. It should be noted that the month of March has been good for Elche, which has been competitive and has found the way to grow in the table. In their last 4 games they have been able to win three, losing only to Bera Bera and narrowly (20-21). In this way, they arrive on the island with good feelings and are willing to seek that victory that has eluded them against Rocasa throughout this 2021-22 season.
Joaquín Rocamora's girls are a solid, compact group that will not hesitate to try to hurt the yellows from their defense. Now that they've got a good flight, they don't want to stop stepping on the accelerator and
They will fight to finish the course as high as possible. The girls from Elche are very competitive and will give everything to leave Antonio Moreno with two more points that would be great for them.
«It is true that we have the same information about Elche as Elche about us after having faced each other so many times this year. There are always old things that you have done that are going to work for you, others that are not, new things that are going to work for you and new things that are not going to work for you. The important thing is to find what works in that game. What hasn't gone well against Elche in other games doesn't have to go well for us now and what has gone wrong doesn't have to go wrong. The important thing is to find the best that suits us in this match", assured the coach of Rocasa Gran Canaria Robert Cuesta.