Rocasa, favorite in the regional derby that faces Salud in Tenerife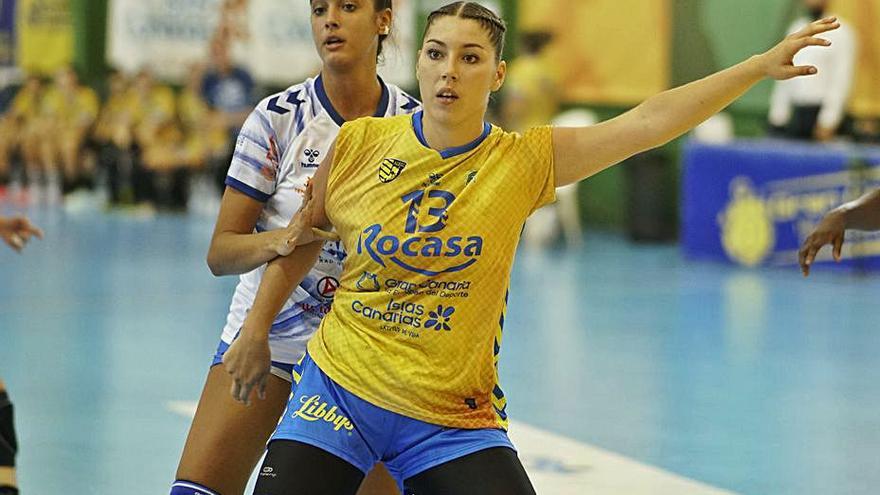 Rocasa Gran Canaria and Salud are measured today (12 noon, Televisión Canaria) in Tenerife in a new Canary Island derby of the Guerreras Iberdola women's handball league. The team from Gran Canaria, who during the week got a long-suffering draw on the Granollers court, another of the roosters in group B, is pursuing a victory that will keep them at the top of the qualifying table.
Rocasa travels to the neighboring island, with the known casualties of María González and Adriana Marksteiner, for this clash corresponding to the ninth day of the league championship, which is experiencing its first phase.
In the first round, the Teldense squad won the match at the Antonio Moreno Pavilion by 28-21. But since September, the month in which that match was played, Health has risen integers in its performance.
Those of Lolo Galván, who picked up the baton on the bench from Octavio Pérez after the Tenerife's bad start (one draw and three defeats), occupy fifth place in group B of the Iberdrola Guerreras League, with six points, one less disputed encounter and signing a balance of two victories, two draws and three defeats.
Health has the added motivation that playing at home gives and the extra motivation of playing a new derby in the top flight, in which they usually perform at the highest level. The lack of rhythm can play against him after not having been able to play the day during the week after postponing his match with Elche. Tatiana Khmyrova and Magda Cazanga are the pillars on which the game of a team called to higher objectives than saving the category pivots.
For its part, Rocasa faces the derby with the morale that comes from achieving a pass to the EHF European Cup quarter-finals and adding an epic point on its visit last Wednesday at the Granollers court, its main rival in this first phase of the competition.
Lanzarote triumph and defeat
In another vein, the Lanzarote teams that are active in the Iberdrola Warrior League settled their return to the league competition with mixed luck within group A. As for San José Obrero, they managed to defeat the Cantabrian Perde at home on Friday night. by 24-22.
For its part, Puerto del Carmen, bottom, fit a hard defeat in his visit to the track of the Rincón Fertilidad Málaga. The rabbit squad fell 38-15 to one of the roosters in the group.