Robles asks not to speculate without evidence about who is behind the espionage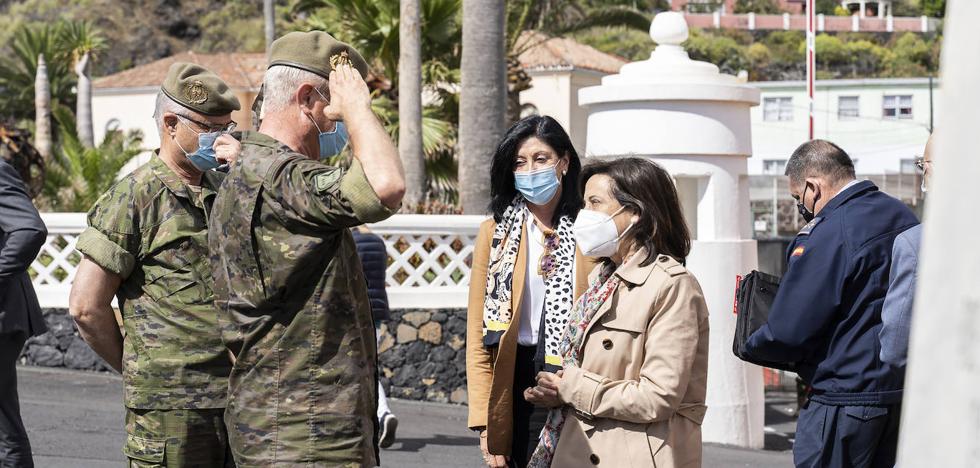 "I can think what I want, but a rule of law requires evidence," said the Minister of Defense
The Defense Minister,
Margaret Oakshas asked not to speculate on who may be behind the espionage detected on the Prime Minister's mobile phone and also on his own until the Justice investigates it, because
it would be "frivolous" to make accusations without evidence.
«I can think what I want, but a rule of law requires proof. Therefore, I cannot speculate, because I do not know, nor do I have to do it«, Robles responded, when asked in La Palma about the information that suggests that the
hack of the cell phones of members of the Government with the
Pegasus program could be done from Morocco.
At the end of an act of recognition for the military units that helped during the
eruption at Cumbre Vieja, The minister has stressed that she is not like "other people, who when an event occurs, make speculations or accusations without any kind of evidence".
"I cannot make any kind of speculation or imputation about the fact that, in my case, my phone has had an infection. From the perspective of a democratic and legal state like the one we live in Spain,
only the courts can determine authorship and responsibilities. It would be frivolous on my part to be able to make any type of imputation, "he has alleged.
Robles has added that what corresponds to the Government to do is to bring what happened to the Justice, because it is about
"a criminal act".
Asked about the appearance of the director of the National Intelligence Center,
Peace Stephenin the commission of reserved expenses of the Congress, the head of Defense has underlined that "it has been a pity" that this commission "has taken so long to be constituted", because the law establishes the CNI render accounts in that forum "once a year ».
Margarita Robles has recalled that all information related to the CNI is
classified by law as secret and that the only forum where it can be discussed is in Congress, within the corresponding commission.
"Therefore, normality, democratic normality, maximum normality. The director will give an account of the information that she considers appropriate, will answer the questions that are formulated and will take all the documentation that she deems appropriate », she has concluded.