Robinho was convicted of raping and "brutally humiliating" a 23-year-old girl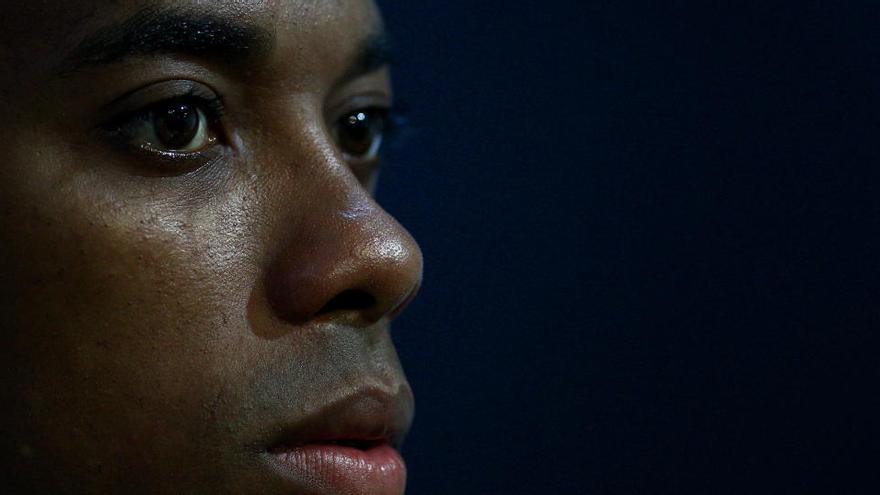 The Court of Appeal of Milan, which sentenced Brazilian footballer Robson de Souza last December 'Robinho' to nine years in prison for raping a 23-year-old girl in 2013, considered that the player "brutally" humiliated the victim and voluntarily diverted investigations, according to the Italian newspaper "La Repubblica" revealed this Tuesday.
The reasons that led the Milan Court of Appeal to confirm on December 10 the nine years in prison for Robinho by a gang rape of a young girl in a nightclub They include having "belittled" the girl and having "brutally humiliated" her.
In addition, the Court of Appeal considered that Robinho "tried from the beginning to divert the investigations by offering the authorities a false and previously agreed version" with the other person responsible, says the cited source.
Robinho, former soccer player Real Madrid and Manchester City, among others, he played for Milan that season and participated together with a friend, Ricardo Falco, in the rape of an Albanian girl who was celebrating his 23rd birthday in a local acquaintance in Milan.
Robinho denied the allegations in 2014, when the news broke that Italy was investigating him for these events.
In 2009, when he was participating in the English league, it was learned that Robinho was being investigated by the police for an alleged rape in a nightclub in Leeds (center), although, after being subjected to interrogation, he was put in bail. The soccer player denied those accusations.