Roberto Leal: "'The challenge' is not only a physical challenge, but also a mental one"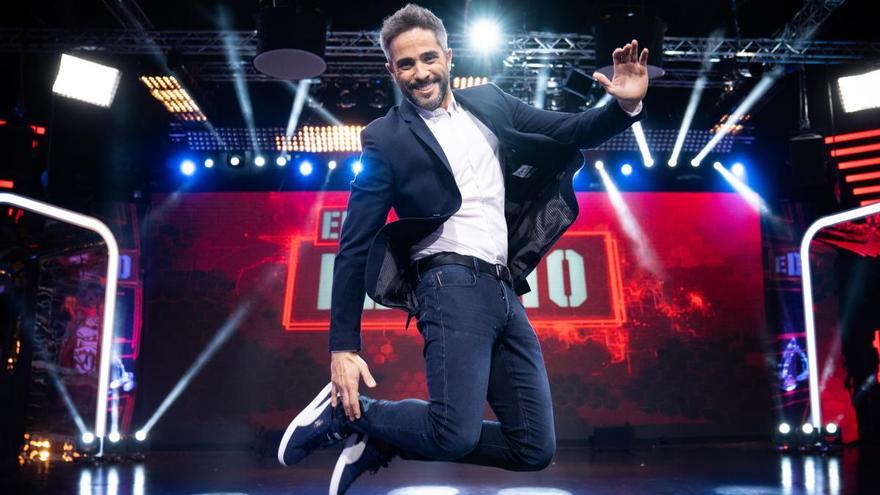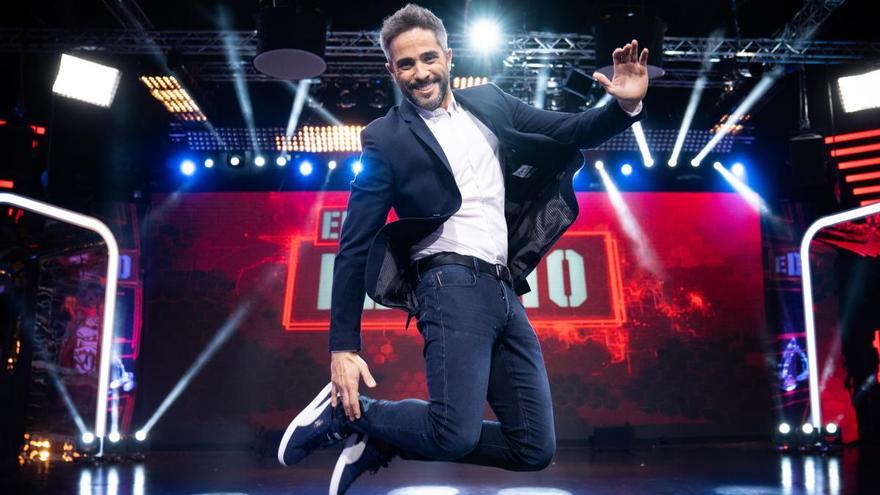 This Friday Roberto Leal it gets at the controls of 'The Challenge', on Antena 3, which means his return to "prime time" after leaving 'Operación Triunfo' and jumping to 'Pasapalabra'. Eight famous contestants will put their skills to the test with challenges where "you just have to take the pressure," says the host.
Agatha Ruiz de la Prada, Jorge Brazález, Kira Miró, David Bustamante, Gemma Mengual, Jorge Sanz, Ana Peleteiro and Pablo Puyol They will undergo difficult tests every week for which they will have to train during the week. Later, the jury (made up of Tamara Falcó, Santiago Segura and Juan del Val) of the program will be in charge of scoring the performance of each famous person.
"'The challenge' is not only a physical challenge, but also a mental one, you have to endure a lot of pressure, both from the person who sets goals to go better in each program and to try to surpass the other contestants and surprise the jury well, "says the presenter.
Hence, some of the contestants have had disagreements with the jury. The most notorious has been that of Agatha Ruiz de la Prada, who was close to leaving the program due to the numerous "fights" she had with the judges: "She said she was leaving and leaving, there was a moment when she no longer We were counting on her, but in the end she decided to continue, "he says.
"It is also true that it has not only happened to her, but to the rest of the contestants as well. They are tests, some very difficult, in which you have been training for a whole week. Friday comes and you face the challenge in a very brave way and they tell you that 'you have not been up to the task' because it causes several crashes, strange and hooked comments, "he adds.
'The challenge', in Leal's words is "great show. Television hadn't put on a show of this caliber for a long time, with big auditions and on an even bigger set. "
The eight celebrities will face tests that "never" have been seen as burning like bonzo, driving cars balanced on 300 bottles of beer without breaking any, apnea, archery or driving a giant excavator.
"Definitely, many of these tests will be challenges that celebrities would never have imagined to carry out", he points out, and the viewers are going to have fun, but they are also going to empathize with the contestants with a knot in their stomach, finding themselves unable to perform the challenge. They are contestants from very different worlds who will manage emotions in different ways."
This competition is not only about finishing first, but about demonstrate the capacity for personal improvement of each participant. To do this, each week there will be a ranking of points that will change position according to the evaluation of the jury and whether or not the contestants succeed in passing the test. The winner of each night gets 6,000 euros for the NGO they have previously chosen.
In addition, each installment of the program will feature famous guests who will have to face very high-level tests for which they have been preparing. The first of them will be the show's producer, Pablo Motos.
"We call him a bit 'The King of Defiance' because he is used to challenges of this caliber. But when he comes to the program that they themselves have given birth to face a test that has been self-imposed as a joke, I think that he got into a very powerful mess ", the presenter laughs.
For Leal, returning to the prime time format after the change from TVE to the private channel and program is also "a challenge, but a nice one": "I've had a great time because it has been the return to prime time in a A program in which I have found myself very comfortable. In addition, it is a format that has rhythm, it is not flat, it seems that it is done live even though it is recorded and that is what I like ", he confesses.
The Sevillian presenter has been so involved with the program that, whenever he could, He lent himself to do the challenges, until one of them was injured in the knee: "They faced me against Arturo Valls and he told me that since I was the new one in Antena 3, I was going to put myself in my place. I told him that 'I had to show that in some way' and, in the end, it cost me an injury knee for a week, "he confirms with a laugh.