Roberto Gómez Bolaños, 'Chespirito', the comedy engineer | TV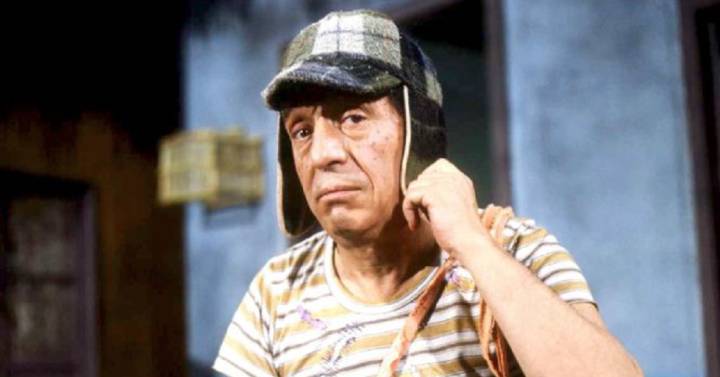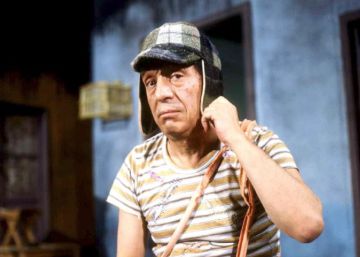 Chespirito, the affectionate nickname of Roberto Gomez Bolaños, he had in his genes the art of painting inherited from his father and also that of the struggle for survival, which he developed through boxing. However, neither activity nor fed him and, despite standing out as a teenager as a teenager, his short stature invited him to leave the sport. What he never lost was his ability to adapt and reinvent himself, or his sense of humor, to the point that he studied engineering and ended up becoming an icon of the Mexican comedy exported to the world.
He was an actor, especially comedy, playwright, writer, screenwriter, cartoonist, music composer, producer and television director, but above all he crossed borders for being the creator and performer of characters like El Chavo del Ocho and El Chapulín Colorado, among others, that not only entertained several generations of Mexicans, but also millions of people from fifty countries.
Roberto Gomez Bolaños He was born on February 21, 1929, in Mexico City. He was the second of three children who had Francisco Gómez Linares, a leading painter and illustrator, and Elsa Bolaños-Cacho, a bilingual secretary. As a child he was obsessed with sports, especially with football and boxing, and had some success in the fighting as a teenager, but he was too young to become professional and, discouraged, ended up leaving him.
He studied Mechanical Engineering at the Autonomous University of Mexico, but never graduated. The most he did with his career was to work in a construction company in an occupation that he described as tedious, so when he saw an ad in the newspaper to work in an advertising company he did not think about it and that was where he found the last of your shoe.
He was 22 years old and began writing scripts for radio, television programs and movies, and he even began fleetingly as an actor in the late 1950s. It was in this prolific creative stage as a writer when Roberto began to be Chespirito, a nickname that came to him by admiration and with a curious explanation: the cinematographic director Agustín Porfirio Delgado began to call him "the little Shakespeare" for his ability to write together with his small stature. The Spanishized pronunciation of William's surname, Shakespeare, together with the diminutive, "Shakespearito", —phonically "Chekspirito" -, gave rise to Chespirito, and with him remained forever.
In 1968 Chespirito signed a contract with the newly formed Independent Television of Mexico. One of the clauses established a half-hour space on Saturday afternoons over which he had total autonomy to do what he wanted. The result was that the brief and hilarious scripts he wrote and produced acquired such popularity that they changed their schedule to Monday night and gave it an entire hour. It was during this show, simply called 'Chespirito', that his two most beloved characters, El Chavo del Ocho Y The Chapulín Colorado They made their debut.
The two characters were so popular among children and adults that each began to have their weekly half-hour series. El Chavo del Ocho was about an 8-year-old orphan boy who lived in a wooden barrel and embarked on adventures with his group of friends. El Chavo was a silly boy who told the truth and always dreamed of food.
The Chapulín Colorado, or The Crimson Grasshopper, on the other hand, was first issued in 1970 and represented an arrogant but silly superhero who cheated the wicked with fortune and at the same time honesty. His favorite weapon was a histrionic version of Thor's hammer, called "squeaky chipote" or "strong blow", and he also took "chiquitolina" pills that reduced his size to justify his height. The program always began with the words "More agile than a turtle, stronger than a mouse, more noble than a lettuce, its coat of arms is a heart, it is The Crimson Grasshopper!"
These two shows were so popular that shortly after their first broadcast they were already broadcast throughout Latin America. In Mexico, for example, it is estimated that 60% of all televisions in the country tuned to these programs when they were broadcast. Chespirito stayed on Monday night hours for 25 years. In fact, although these interpretations ended in the 1990s, repetitions can still be seen regularly by various American countries.
But Roberto Gomez Bolaños He was also the creator of several other characters, such as Chómpiras, Doctor Chapatín, Vicente Chambón and Chaparrón Bonaparte. His obsession with names that began with "ch" also had an explanation that he revealed in an interview: "Because' ch 'is used in many words that mean rudeness in Mexico."
Chespirito, in addition to all his qualities as a screenwriter and performer, also appeared in more than 20 films and hundreds of theatrical performances. He toured with his characters through football stadiums and always hung the "sold out tickets" sign, even on consecutive days of acting in the same place.
He also wrote several soap operas and books, including one of poetry, and began composing music as a hobby and, however, was also recognized here for his talent, signing the themes of many Mexican soap operas such as 'Will we ever have wings' Y 'The owner', among other.
In the last stage of his life he took a political party: he campaigned for some candidates and openly opposed an initiative to legalize abortion in Mexico.
Chespirito arrived on time even for the technological and communications revolution, since on May 28, 2011 he opened his Twitter account and in less than a day he achieved more than 170,000 followers and half a million in just one week.
He received countless awards in life and posthumously, but one of the most sympathetic, without a doubt, is Bumblebee Man, a character from the animated program 'The Simpsons' that represents a loving version of The Chapulín Colorado.
In his private life, Roberto Gomez Bolaños he married Graciela Fernández in 1968 and together they had six children (Roberto, Graciela, Marcela, Paulina, Teresa and Cecilia). They divorced in 1989 and in 2004, after several years of relationship, he married actress Florinda Meza, who played Doña Florida in 'El Chavo del Ocho'.
Roberto Gómez Bolaños died at his home in Cancun on November 28, 2014. He was 85 years old and suffered from diabetes and respiratory problems. Later it was learned that Parkinson's had also been diagnosed. However, until his last days of life he was in contact with his followers through the Internet despite his mobility problems.
Chespirito's mortal remains were transferred to the Azteca Stadium, where he plays the club of his loves, Club América, with two sculptures that represented Chavo del Ocho and Chapulín Colorado as escorts. Many people fired him disguised as his characters and published artistic representations about his death, such as the arrival in Paradise accompanied by the rest of the characters in his series.
His films, soap operas, plays and books were very successful, but it is because of his hundreds of television programs that Chespirito rose to fame and is remembered, even beyond the Spanish-speaking world, since his programs have been translated into more than 50 languages He was a pioneer of entertainment television in Mexico and America, and one of the most creative and prolific writers and actors ever.