Roberto Carlos remembers the Galactic era: from beers and wine to private planes | sports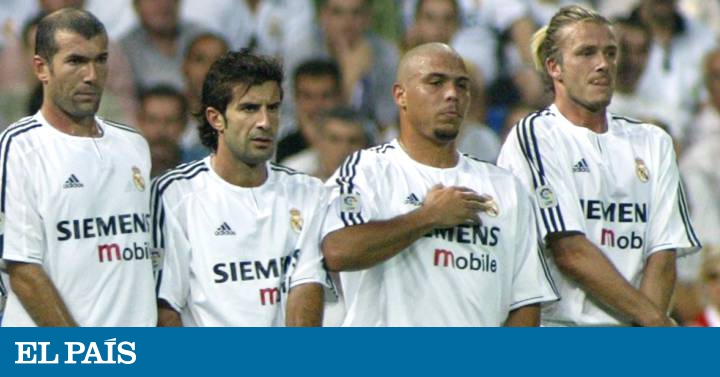 Roberto Carlos He spoke again of his time at Real Madrid de los Galacticos (the Brazilian played in the white team between 1996 and 2007). In an interview on Portuguese television Channel 11 with the exporter Vitor Baía, the Brazilian reviewed the relationship with his teammates and coaches through anecdotes from the past. "The atmosphere in the locker room, the atmosphere in the hotel …, there was a real locker room atmosphere. I miss it but whenever there are charity games, I go and try to do the same things inside the bus. wonderful, "he said. The exlateral left, four-time league champion and three in Europe with the whites, recalled the relationship of the galactic bloc with the technicians who succeeded in his years in Madrid: "At the time of the Galactic we were seven … it was a danger in the locker room. We always control it well, we had a good relationship, less with Camacho (coach in 2004), who endured 10 days. He arrived at the locker room, greeted everyone very seriously and with history at Real Madrid. I just watched to see what he was going to say: 'I want everyone tomorrow at 7'. Normally we trained at 10.30. We talked to him to change the schedule, we had our customs. "
The same thing happened with Vanderlei Luxembourg, between 2004 and 2005, despite sharing the nationality: "In the second League match, we were in the habit of arriving at the concentration, leaving our bags in the room and having dinner before drinking our beer and our wine. On the table there were always two bottles of wine. Ronaldo and I told him: 'Professor, the people here have their customs, you will see it, but try not to change them. Do not remove the wine bottles from the table and the beer before dinner because if we are not going to have problems. "What did he do? He removed the beers first and then the wine bottles. It lasted three months. The football world is small, the news is coming to the board and ciao".
Quite the opposite with Vicente del Bosque, who won two Champions League and two leagues with him: "He was more a friend. The player knows what he has to do. He understood us perfectly. The workouts on Monday and sometimes on Tuesdays were at 5pm. I didn't put them at 11.00 in the morning because almost nobody arrived. "
Now that Roberto Carlos returns to reflect on the power that the players had, at a time when he coincided in Madrid with Beckham, Ronaldo, Figo and Zidane, he also admits to having done some things he is not proud of: "I Today I think: How is it possible that we did so much nonsense? Each game ended and it was all private plane.We were in the private terminal of Barajas.It was Beckham that I did not know where, Figo, Zidane that went to such place, Ronaldo, I … and we had to train the day after tomorrow. I prayed that the matches were on Saturdays to be able to go to Formula One on Sundays. They were private flights everywhere. Crazy, "he admitted.
The world champion with the 2002 Brazilian team has also talked about the two Ronaldos. Met The phenomenon in 1993 and with him he always shared the same room: "I slept more times with Ronaldo than with my wife," he joked. On ChristianHe lamented that he left Madrid: "Nobody wanted me to leave. I thought he was crazy when he said he was leaving. He was everything in Madrid, he won everything, "he said.
You can follow EL PAÍS Sports in Facebook, Twitter or subscribe here to the Newsletter.