Roberto Carballés finishes with Shapovalov in 5 sets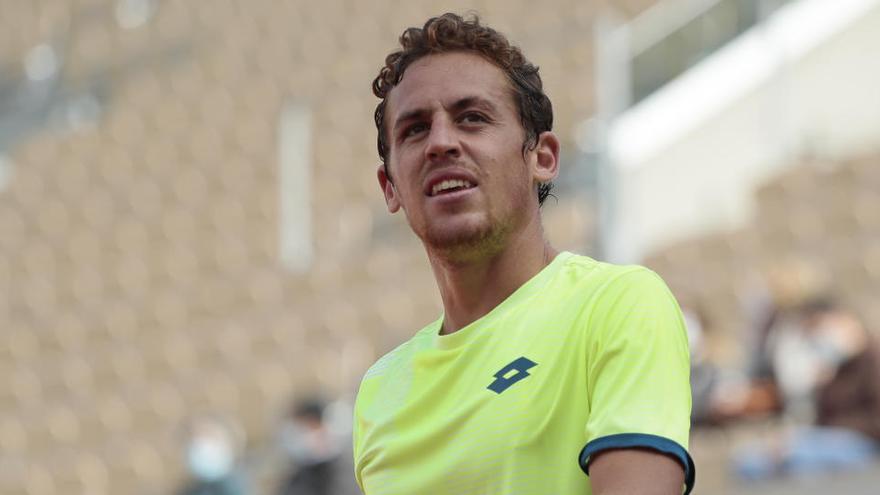 Epic Spanish victory Roberto Carballés in front of the Canadian prodigy Denis Shapovalov in Roland Garros, 7-5, 6-7 (5), 6-3, 3-6 and 8-6 in five hours of play, his first win in a 5-set match and his first victory against a "top 10", which puts him for the first time in the third round of a Grand Slam.
The Spaniard clung to victory with faith until the last moment and, twice, broke the service of the recent semifinalist in Rome when he served to win the game in the final sleeve.
"I am very happy with my victory against a very important rival, I have tried to stay solid," said the Spaniard.
Is the 27-year-old tennis player's most brilliant victory, 101st in the world, which has for the first time three wins since tennis returned after the pandemic.
Carballés completed a serious match, which unhinged the quarterfinalist of the United States Open, forced to risk, which made him multiply the errors.
The Spanish even had a service to place 2 sets to zero, but did not take advantage of it.
Carballés did not collapse, who continued to believe in his options, although he saw how Shapovalov took the game to a fifth sleeve, a field in which the Spanish had never achieved a victory.
The Canadian seemed to find his tennis and had two serve chances to win the match. But he found the faith of Carballés, who in both cases snatched the serve from his rival and stayed in the game.
Totally unhinged, Shapovalov finally gave up the game and was shipwrecked in his attempt to contest the third round in Paris for the first time in his young career.
Carballés will be measured for a place in the round of 16 against the Bulgarian Grigor dimitrov, who defeated Slovak Andrej Martin 6-4, 7-6 (5) and 6-1 in two hours and 15 minutes.
Albert Bouquets, for his part, he had few options against the Hungarian Marton Fucsovics, who won 7-6 (2), 6-3 and 7-5 in just over 3 hours.