Roberto Cabrera: "Expenses included 'criticizes a system that is subduing us"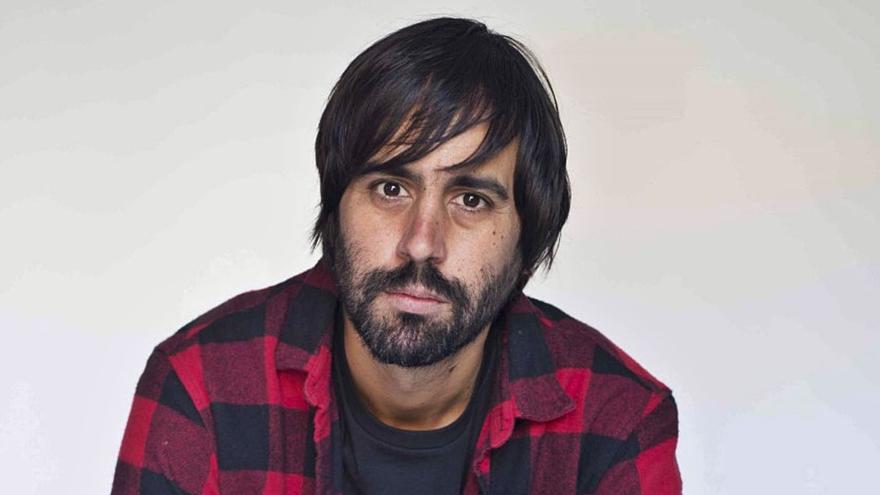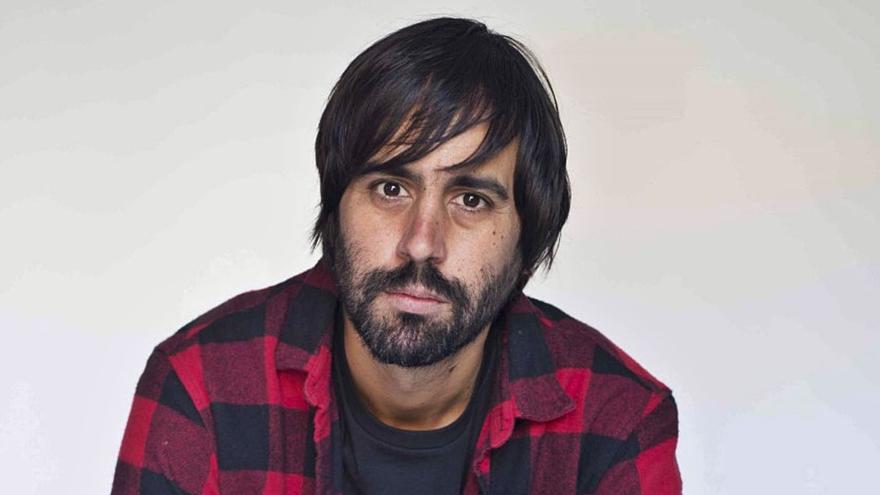 What is it about Expenses included, short fiction film nominated for the 35th edition of the Goya Awards to be held on March 6 and in which you participate as a co-star?
It is about a boy, the protagonist, who is me, who arrives in the big city and finds himself with the problem of renting a house. He ends up accepting some hilarious clauses, among which are, that he cannot speak with his other roommate or establish contact of any kind. It is about reflecting someone who comes from a small place to try to fulfill his artistic dreams, but is being devoured by an increasingly dehumanized society and structures.
Who came up with the plot?
The director Javier Macipe and the scriptwriter David Manjón who met at the Antonio Gala School of Artists in Córdoba. They compiled their personal experiences regarding renting flats in a place as complicated as Madrid, as well as other anecdotes that friends told them about this problem and it occurred to them to create this story by giving it a point between a Black mirror a la española, that is to say, a story that may seem a bit dystopian although in reality it is not so, and Mercero's cabin.
Does the script have something to do with the current times of the Covid?
It arose before the Covid, but it has become current because it reflects how, for example, neighborhood relations and an even more community atmosphere have been lost towards a rather extreme individualism. A criticism is made of the system that gradually subjugates us.
Has it been difficult for you to embody a role full of humor and in which you create a strange empathy with The Other?
No, because it is the story of so many people, including myself, that we have arrived in a city like Madrid full of dreams, -in my case to be an actor- and that in the end, many times you have to get jobs to go pulling , put up with the day to day and you start to forget what you came for. When I read the script it seemed to me that he could speak of me perfectly, so what we worked on was, because I am already 36 years old, how to recover Roberto who arrived in the capital at 18 years old. It was easy for me to get into the role by knowing what is happening to the character and for the rest of the situations strips of imagination.
Do you think you have any chance of winning the contest when you are nominated with four other fiction short films?
The short began nominated among 14 others in the preselection, but now it is in the final with another four waiting for the gala on March 6. We are confident of winning because the piece has had a good run. The winner will be the result of a mixture of academic tastes and a bit of luck.
How does yours stand out from the rest?
It has a theme that I think has hooked, especially with the young and not-so-young public, who know well the issue of the housing rental problem, in this case, taken with humor and a little further. As is said situation right now, in addition to the social one with the Covid, in which we can touch each other and get closer each time less, because many people will have felt identified.
How has it turned out to be directed by Javier Macipe?
Very easy because we have been friends for almost 18 years. We met at a student residence in Madrid. He was going to start his film studies and I was going to go to acting school. In addition, she had already worked with him on another short in 2010 entitled Ephemera. He is a very talented director who knows me perfectly and with whom I understand without problem. He knows a lot about acting and actors and has a lot of subtlety when it comes to directing.
And share the poster with the professional Ramón Barea?
It is a luxury. He has done it all as an actor. He is a National Dramatic Award. In the takes we couldn't talk, but between takes I took the opportunity to ask him questions. He is a very humble person, a great companion and a mirror in which to look at myself to hopefully have his career.
You have already been awarded in other festivals as best actor and the film too. Do you really need Goya recognition?
If they give us the Goya, great. The short has worked well and has won different festivals. The good thing about them is that you get to know directors and colleagues, so work calls work. It would be an illusion to win the Goya.
What has it meant to receive the awards for best leading actor at the Tarazona y el Moncayo Comedy Film Festival, the Fuentes del Ebro Festival, the Palencia International Film Festival and the Almería International Film Festival?
To begin with, a great joy because I had never imagined it. This short, although it knows Javi's talent, I never expected it to have such a good run. Also, I don't like to see myself on screen. Winning awards gives you the confidence to believe that you can build a career as an actor, keep working and be able to make a living from it.
His career is that of Law and he also has studies in Psychology. Do you practice these professions or have you opted directly for the world of cinema?
I have a degree in Law and Psychology, I did it a posteriori and I continue at it. I have trained in Gestalt Therapy. I have opted for acting and creating scripts. I was first collaborating with my father in a legal office in Lanzarote, but the law was not my thing.
What have the rest of the short films you have starred in meant for you? What is the most special?
The most special, without a doubt, has been Expenses included for all the recognition that the short has had and that I have had. For me, it also meant going back to acting after many years doing other things. There is a before and after after this short.
At the moment he is with the sketch project for youtube Reverse Psychologist…
I also have a vocation as a screenwriter. This is a program that I have created in which I do humor sketches and I get together with people who want to collaborate, whether they are comedians or not. We release it once a month on YouTube and Instagram. I am trying to establish contact with production companies and distributors to see if we can sell it in a professional way, because until now we are doing it with a small camera, with very few means. This part of the scriptwriter creator and the acting are the two things that I am most passionate about at the moment.