Robert Lewandowski, voted best player of the last Champions League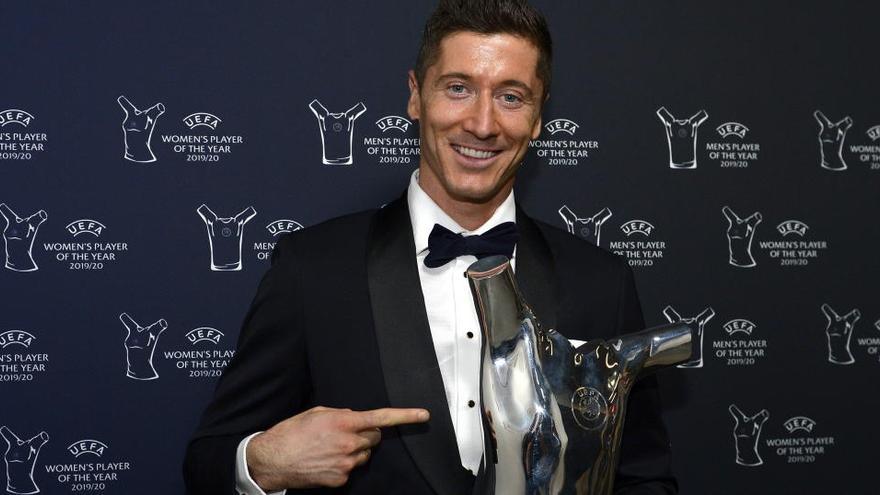 Robert Lewandowski, Polish striker for Bayern Munich, was awarded as the best player of the Champions League 2019-2020, ahead of his teammate Manuel Neuer and Belgian midfielder Kevin De Bruyne of Manchester City.
Lewandowski, author of fifteen goals In the tournament last year and an offensive benchmark for the current champion, he had previously been named 'best forward' and received both trophies during the 2020-2021 group stage draw in Geneva.
"It's a wonderful feeling. Thanks to my teammates, the coaching staff, my family because they support me a lot. This trophy is special, "said Lewandowski, who succeeds Virgil Van Dijk (Liverpool).
"When I was young I always dreamed of playing in the big stadiums, of being in the best clubs in the world. Now the dream has come true. very grateful, very proud and very happy", he claimed.