Robbie Williams puts three Banksy works up for auction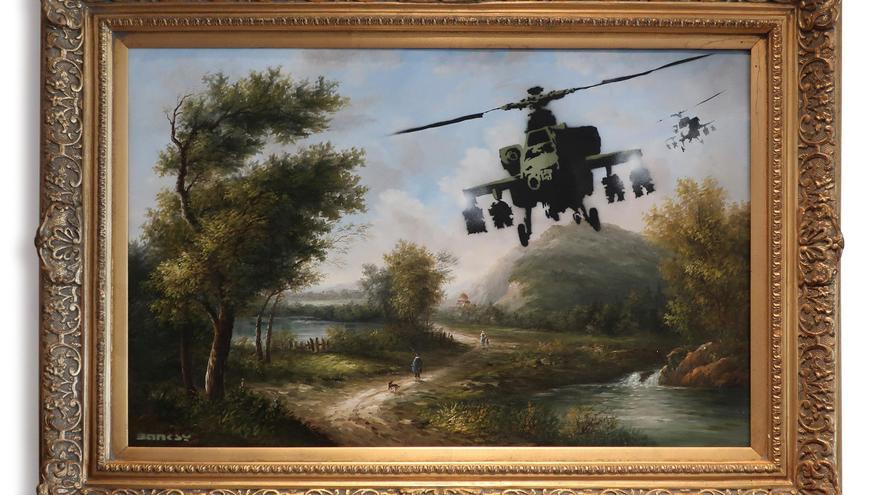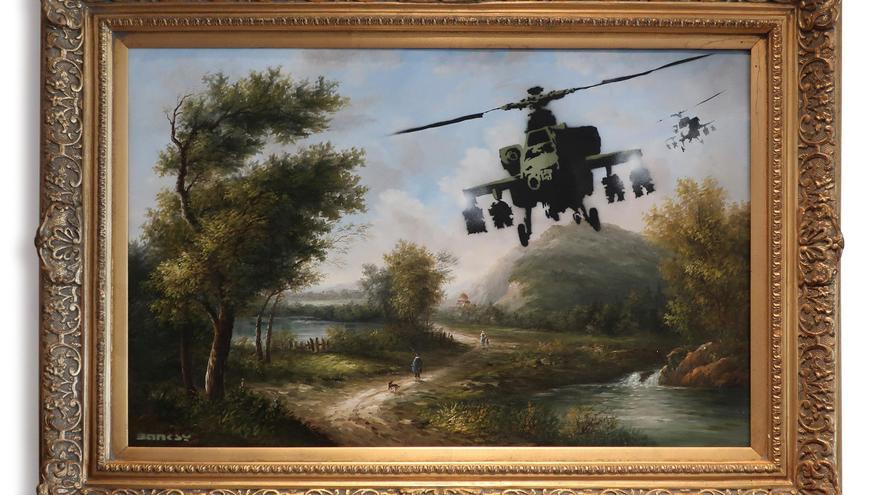 three of the best-known works by the enigmatic British street artist banksyproperty of the singer Robert Williamsthey will come out up for auction in London on March 2, the Sotheby's bidding house reported this Thursday.
In a statement, the company specified that it is versions of the graffiti 'Girl with Balloon'which shows a girl with her hand outstretched toward a heart-shaped balloon blowing in the wind; 'Kissing Coopers', two British policemen kissing; Y 'Vandalised Oils (Choppers)', where two military helicopters appear on a bucolic landscape.
'Girl with balloon' first appeared under Waterloo Bridge in London in 2002 and grabbed headlines in 2018 when a framed print partially self-destructed live, via a shredder concealed in the frame, after being bought for £1.1m. today) at Sotheby's.
The partially shredded work, 'Love is in the bin', was sold in October 2021 for 18.58 million pounds (22.3 million euros) at the same auction house. Williams' version, from 2006, is painted on metal and is the first of its kind to be offered in a bidwith an estimated price of between 2 and 3 million pounds (2.40 to 3.6 million euros), the statement said.
'Kissing Coppers' was initially discovered in 2004 on the wall of the pub The Prince Albert of the English seaside town of Brighton. The work up for auction is a painting on canvas from 2005, which has an estimated price of between 2.5 and 3.5 million pounds (3 to 4.2 million euros).
The third Banksy in the Williams collection, 'Vandalised Oils (Choppers)', also dates from 2005 and is estimated to fetch the same price.
The former member of Take That has pointed out that these three works they are "one of the best" of the artist from Bristol, whose identity is unknown, commenting that he particularly likes "how close they are to street pieces". "As a collector of Banksy works, you become part of a larger cultural movement," she said. Hugo Cobb, director of The Now Evening Auction where the copies will be offered, said that they "unite the cultural legacy of two of the greatest stars of the United Kingdom: Robbie Williams and Banksy".
the three paintings They will be exhibited at Sotheby's galleries in New York and Hong Kong before returning to London.where they will be shown from February 22 to March 2.