Robaina and Serra will compete for the position of rector of the ULPGC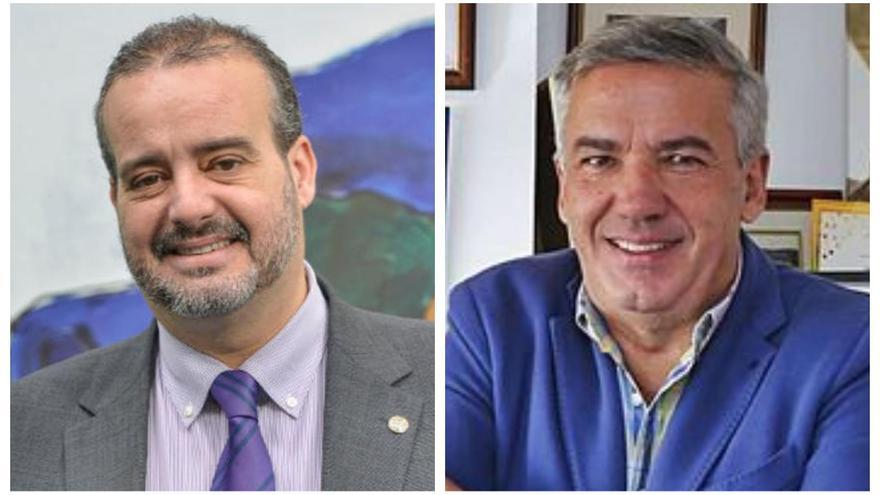 The Central Electoral Board has made public the provisional proclamation of candidates in the elections to rector of the ULPGC, which confirms that only two candidates will attend the Thursday 25 February to this choice: Rafael Robaina Romero, Y Luis Serra Majem. In addition, it has proceeded to publish the teams and programs of both candidates, as reported on Tuesday by the University of Gran Canaria.
A period for submitting claims is now open, if any, to proceed on Monday, February 8, to the definitive proclamation of the candidates who will be put to the vote on February 25 of the more than 21,000 members of the university communityto. Those who have requested the vote by mail will receive it until February 9 and must send that vote to the Central Electoral Board until February 23.
Of voters, close to 19,000 are students, more of 800 professors doctors with permanent links and another 850 plus another faculty where there are non-permanent researchers and associate faculty of health sciences; and finally, 835 belong to the administration and services staff.
Will be the fifth elections to rector or rector of the ULPGC in which the entire university community participates in its more than 30 years of existence, and the vote count can be followed in real time through a pioneering computer application that will be installed on the university institutional website , and that may be consulted by anyone, whether internal or external to the ULPGC. The term of office is four years, with the possibility of consecutive re-election only once.
Rectors of the ULPGC
Since 1989, when the ULPGC was created, elections have been held by the university community on four occasions, since until 2001 the Rector of the ULPGC was elected by the University Cloister.
Thus, throughout these 31 years, the ULPGC has been directed by four Rectors. In the years 1990 and 1994, the University Senate elected the professor of Applied Physics Francisco Rubio Royo, first Rector of the ULPGC and the only one also of the extinct Polytechnic University of the Canary Islands. Manuel Lobo Cabrera, Professor of Modern History, was elected in 1998 by the University Cloister and in 2002, by virtue of the legislative change included in the Organic Law of Universities, it was the university community in collective vote that re-elected him to the Rectorate. In 2007 and 2012, the professor of Cell Biology was elected Rector Jose Regidor Garcia and in 2017, after an interim period in which the professor of Latin Philology was accidental Rector Trinidad Arcos Pereira, the current Rector was elected Rafael Robaina Romero, Professor of Physiology and Biotechnology, who is now running for election again. The professor of Preventive Medicine and Public Health, Lluís Serra, is also presented in these 2021 elections to run for office.