RIU opens the first Spanish hotel in the metaverse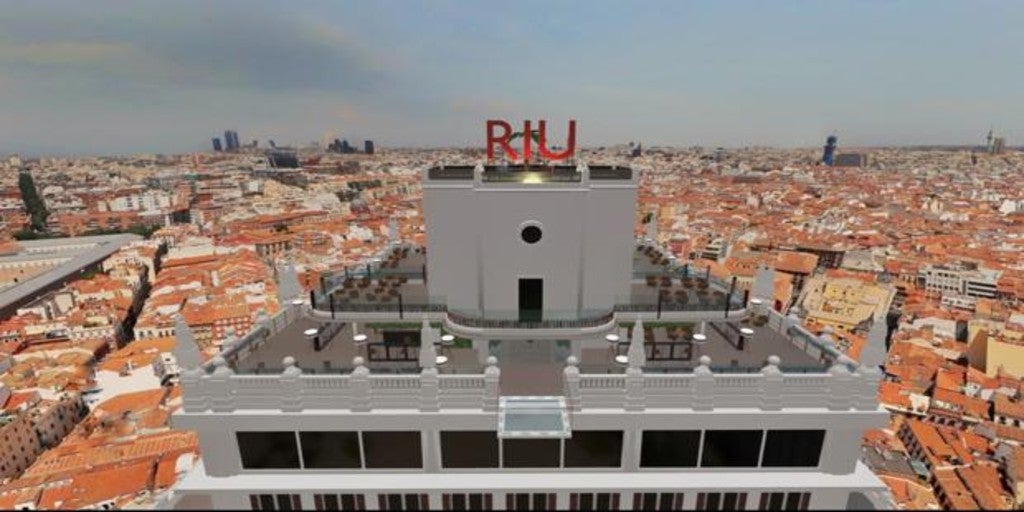 ABCMadrid Updated: 06/21/2022 20:40h
Save
Related news
The hotel company RIU Hotels & Resorts is already in the metaverse. It is the first Spanish chain to launch into the virtual world and it does so with its flagship, the RIU Plaza España hotel. An adventure that users will be able to carry out through the Microsoft platform, AltSpace. The development of the project has also gone hand in hand with The Undercover Agency, pioneers in the metaverse and experts with a long history in digital marketing.
The company highlights that with this movement they seek to be "pioneers" in exploring the options offered by the metaverse and for this it has chosen the emblematic Riu Plaza España hotel in its premiere in the virtual world. And they assure that "there is no doubt" that
the metaverse is now an emerging tool with great potentialwhich will be consolidated as the future of digital presence for brands and people.
«The metaverse is an evolution of today's internet, Internet 3.0, with the particularity that it is something immersive and not just a showcase. It is also aware that the great growth and democratization of technology is yet to take place for it to consolidate and undergo an evolution similar to the world wide web and social networks. It is with this philosophy in mind that RIU has raised its presence in the metaverse to now offer what today's users will like the most," the company explains.
Immersed in the experience, users will be able to visit various areas of the hotel, appreciate the details of the decoration and heritage elements of spaces such as the lobby, or go up to the roof and feel vertigo as they lean out of its glass balcony and when crossing its walkway suspended more than 100 meters high; but you can also play. In the hotel there are elements that can be picked up, opened, clicked and surprises with which to interact. There's even a hidden prize for first visits.
"We are very proud to present this project and we are also sure that this is only the beginning. Technology and creativity will allow us to continue designing experiences, entertainment content, virtual events and a multitude of ways of doing business. We are not that far from the visitor being able to make a reservation in the metaverse through voice commands received by our virtual receptionist. The virtual Riu Plaza España is a very valuable asset for the RIU brand, whose possibilities are only just beginning", comments Joan Trian Riu, corporate director of RIU Hotels & Resorts.