Risto Mejide, excited after being vaccinated live: "The end of this nightmare begins"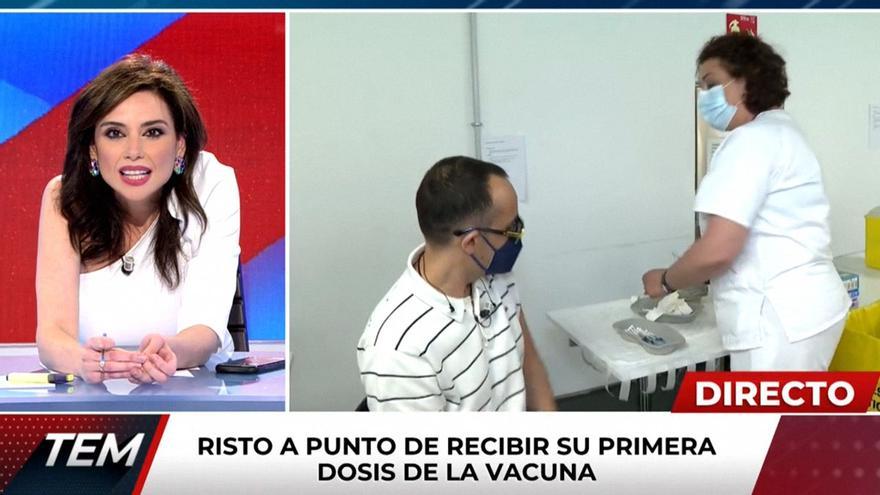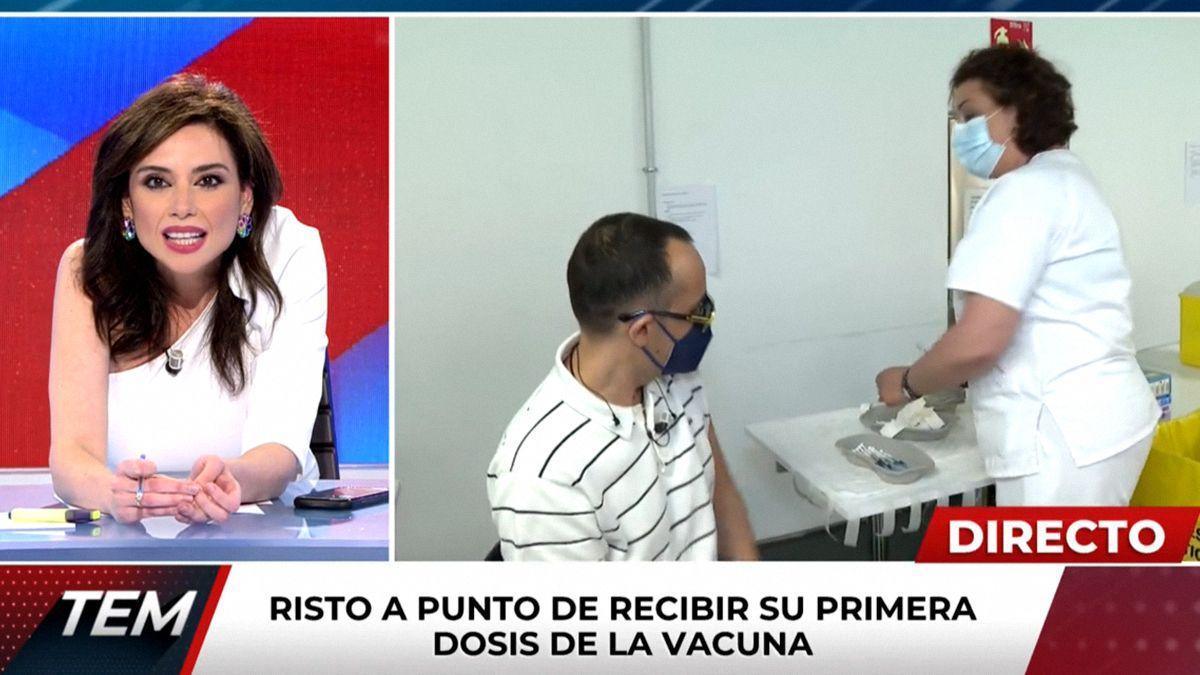 Mamen Mendizábal was not the only presenter who was vaccinated against him covid-19 during the afternoon of this Monday, June 21, live before its spectators. Risto Mejide did the same during the broadcast of 'Everything is a lie', which also had the debut of Ignacio Aguado as a collaborator. In the middle of the program, Marta Flich took the reins of the rundown so that her partner could go to the center of vaccination.
The cameras accompanied Risto, who received the vaccine from Pfizer, so that the audience of your program could witness this important moment. The presenter acknowledged feeling "nervous", since in addition, according to himself explained, he has "panic and dread of needles." "I'm like a pudding. One has the feeling that with this vaccine the beginning of the end of a nightmare begins"He confessed excitedly.
After waiting for his turn for a few minutes, Risto went to the vaccination area while his colleagues commented from the set what was happening. "It is incredible how well organized everything is," he assured just a few moments after receiving the expected inoculation. As an anecdote, several nurses approached the communicator to take a picture with him. "Congratulations and thank you," the publicist told them.
As he walked to the waiting room, Risto admitted that the puncture had been less than expected: "Nothing has hurt". "The things that Antonio Castelo and Miguel Lago tell me hurt me more than this," he joked, referring to his collaborators. "It is incredible that this has an end, which is what we all hope," he added in a more serious tone.
Finally, Risto wanted to take advantage of this situation to send a message to the deniers and propagators of hoaxes: "That they trust science, health workers. They are people who know what they are doing. This has been a nightmare that ends with a puncture."