Risto accuses the Community of Madrid of vetoing his program: "They are censoring us"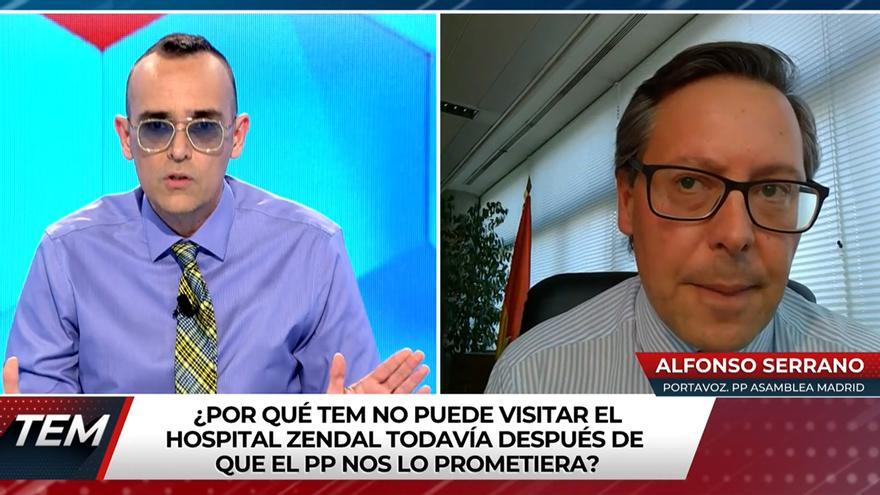 Risto Mejide has chatted this afternoon with Alfonso Serrano, who last February promised that 'Todo es lie' could visit the Zendal Hospital to do a report on its operation. However, despite the invitation of the PP spokesperson in the Madrid Assembly, the Cuatro program team has not yet been able to visit their facilities.
"On February 22 we tried to be allowed to enter the Zendal with the only condition that we had set, to go randomly and without a walk. We wanted to do it for real, to inform the spectators. Not only did they tell us no, but they also staged a media event that we were not allowed to attend.. This is even more serious, "lamented the presenter during the delivery on Tuesday.
Serrano has argued that he has to "respect the criteria of the Ministry of Health": "A hospital cannot be visited by surprise with a television crew." Some arguments that have not convinced Risto: "You tell me this the day we propose it and we can agree or not. It is not a whim to go by surprise. It is because there are many suspicions about Zendal."
"On the day of the promise there was no such condition. They did not say that it would not be possible," added the presenter, who also shared his outrage at the event that was held at the hospital and that his program could not attend: "It was all our colleagues. I would like to know what criterion of the Health Department is, because it has nothing to do with a sanitary criterion. If not, you do not mount an event the next day".
The anger of Risto has increased when he recalls that the director of the hospital had also agreed to allow his program to visit the premises: "The next day it was all the media. I find it scandalous. Last week we tried again and we were also denied . The Community of Madrid has vetoed us from the president's events since the promise was made"." We are being censured for wanting to report with rigor and freedom, "he assured.