Riots and a macro bottle before the start of the Eurocup final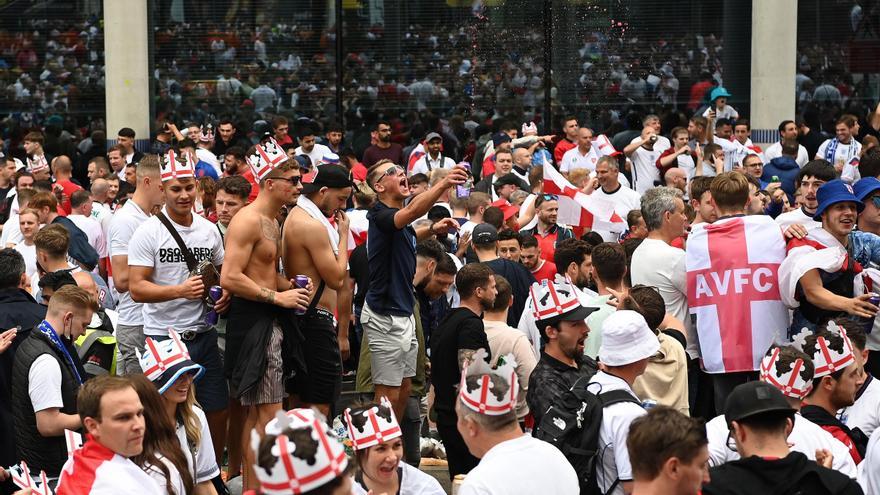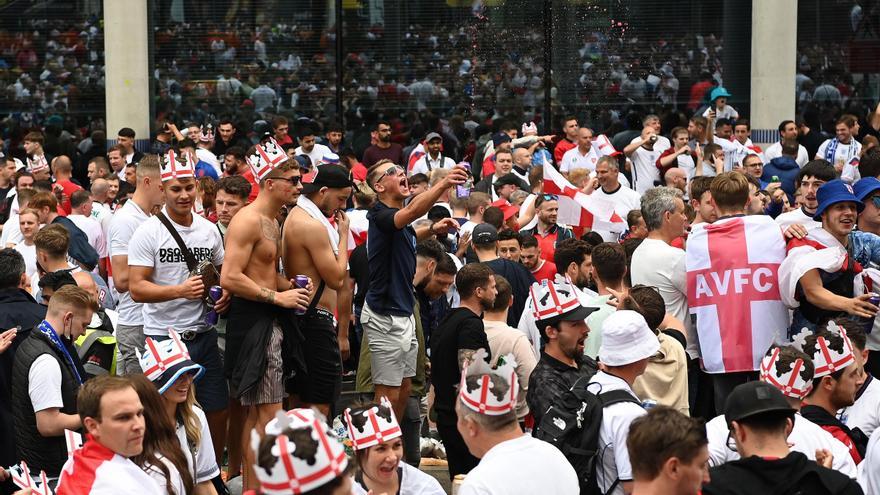 The hallway leading to Wembley became this Sunday in a giant macro bottle, where the bottles, the beer and the balls of football, in a previous more similar to a pitched battle than to what is presupposed to a party of football.
"You can put your calzone, your macaroni and your cannelloni wherever they fit"sang the English fans in the subway cars that arrived every few minutes at Wembley Park station, the one preferred by the fans for the beautiful view of the stadium with the illuminated arch in the background.
What is normally a quiet commercial street, with some university residences and little bustle of people, turned into a brutal party, with thousands and thousands of people who acted as if the covid was something of the past. Just arriving at the station, while the train conductor was being insulted for asking passengers not to obstruct the doors, was celebrated as a goal.
Those entering the carriage greeted each other with those exiting. "Enjoy it kids," shouted those who unfortunately did not have an entrance, while they made a small corridor for the children to pass without problems.
Once the boys were safe, the screaming returned. The songs to Harry Maguire, Neil Diamond's "Sweet Caroline", and of course the 'Three Lions ", with his famous" It's Coming Home. "A man, located behind the turnstiles that give access to Wembley, was even crashing shake hands with everyone who passed by. "Football is here," he repeated.
Spot a italian amateur it was practically impossible and it is that security required them to enter the Wembley stadium and bleachers earlier, at two hours for the initial whistle, they were only colored with the blue of the transalpines.
The English were entertaining themselves trying to break the security of the stadium and sneak into the countryside, in keeping with the images that were being played in the rest of the capital. King Cross station was evacuated by the launching of flares, Leicester Square became the scene of a pitched battle and fans lined up, from early in the morning to go into any pub to warm up the final.
Chris Kamara, a former soccer player and now television commentator, described his arrival at the stadium as "horrifying", having to dodge bottles in the air and glass on the ground. What happens to people? He wondered.