Rihanna's spectacular performance and her disappointment at the Oscars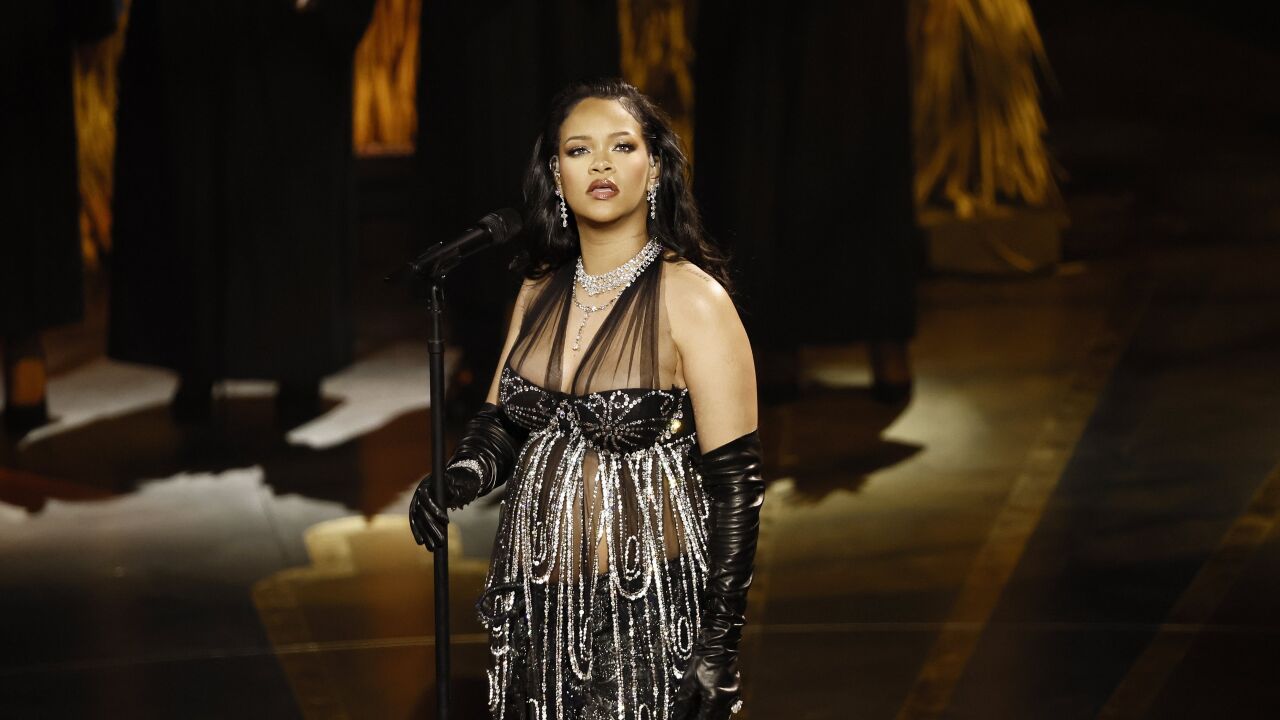 Among all the attractions of the Oscars Gala there are always musical performances. The jokes may get better or worse from year to year, but the best song nominees' performances are almost always flawless. Those were the cases of Lady Gaga, who appeared on the stage of the Dolby Theater without masks or artifice, and, especially, that of Rihanna, whoue overwhelmed with a splendid voice and all the elegance of a beautiful and sensitive song. However, the Oscar for best song did not go to any of them, but to "Naatu Naatu", from the Indian film "RRR", which prevailed over the songs of the two superstars.
Rihanna's presentation was spectacular. The one from Barbados took the stage looking pregnant and defended his theme, "Lift Me Up", soundtrack of the movie "Black Panther. Wakanda Forever", marking Rihanna's first solo musical production since her studio album "Anti" (2016) and her first overall in two and a half years. His performance, full of power and restraint, moved the audience but, apparently, the song had not been liked so much by the members of the Film Academy, who chose the phenomenon of social networks "Naatu Naatu", a song that has sealed his fame thanks to Tik Tok. Even the academy was not moved by the tribute that "Lift Me Up" contains to the late actor Chadwick Boseman, protagonist of "Black Panther", and died at age 40 in 2020.
The appearance of Lady Gaga was also surprising with her song "Hold My Hand" for the movie "Top Gun: Maverick". The American made a spoken introduction, without makeup and speaking calmly in which she explained that the song is "deeply personal. I think we need each other to survive in this world. And sometimes we all need a hero. There are heroes all around us, everywhere, but sometimes you find that you can be your own hero, even if you're broken inside." Dressed in a simple black T-shirt and understated makeup in contrast to the "Pokerface" times, Gaga took the theater by storm with a heartfelt rendition of the theme.
However, Those who took the cat into the water were the Indians Rahul Sipligunj and Kaala Bhairava, interpreters of the song "Naatu Naatu", from the Indian film "RRR" (Netflix). The song, a viral hymn of great addictive power that has been spread especially on Tik Tok. The song introduces itself, as "neither salsa nor flamenco. Do you know the naatu?". And from there a frantic theme with his own choreography is unleashed that he has swept the networks. This is how it was presented at the Oscars Gala.