Rigoberta Bandini shoots towards the Benidorm Fest final with Rayden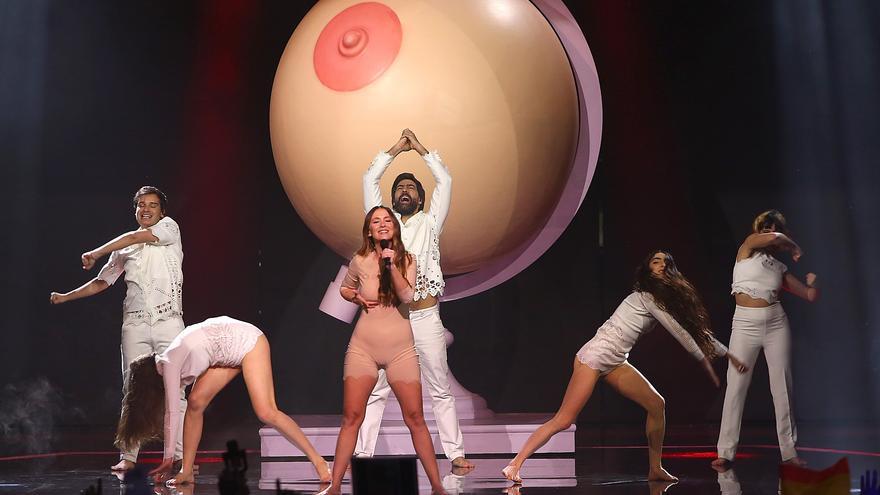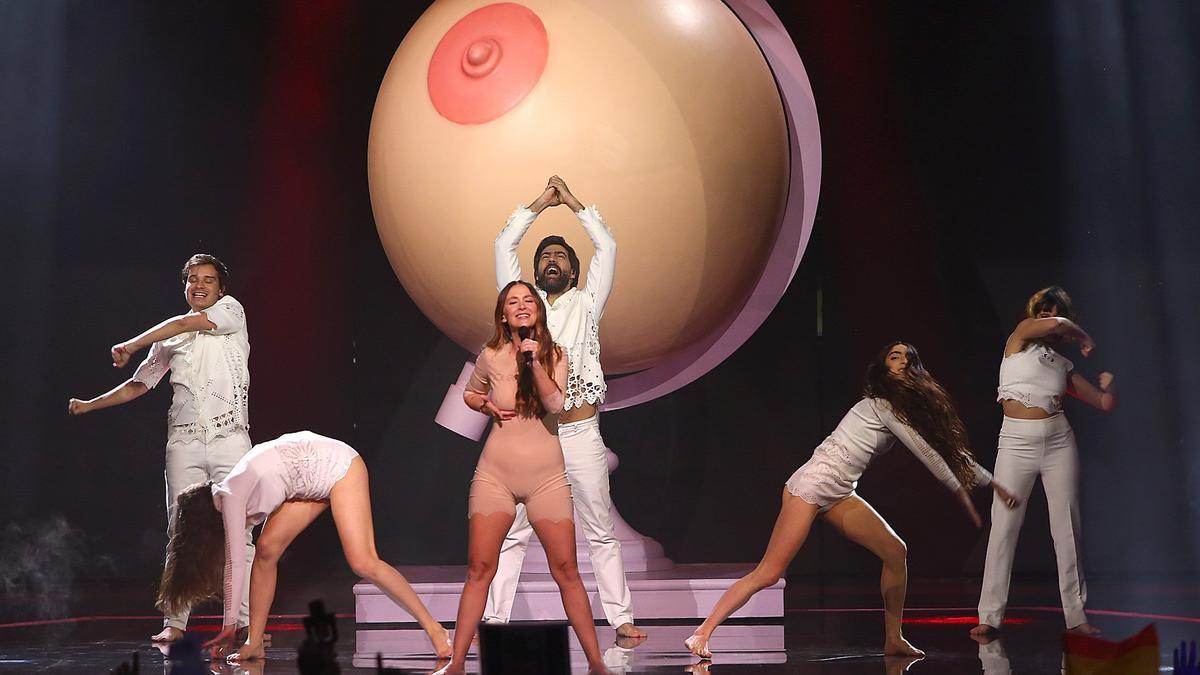 Rigoberta Bandini ('Ay Mama'), the maxim supported by the three voting channels, as well as Rayden ('Street of crying'), Xeinn ('echo') and Gonzalo Hermida ('Who would have thought it') have made it to the final of benidorm fest, from which the Spanish candidate will emerge in Eurovision 2022. The second semifinal, held at the Palau d'Esports l'Illa in the Alicante town that gives its name to this new festival, also ended with the elimination of Marta Sango ('You're still on my mind'), Sara Deop (' Make You Say') and Javiera Mena ('Culpa'), who has not been able to act because he is positive for covid-19.
The professional jury has awarded its best vote to Rigoberta Bandini (56 points), followed by Xeinn (46), Rayden (45), Marta Sango (36), Javiera Mena (28), Gonzalo Hermida (28) and Sara Deop (21). ). The demographic jury of 350 people, made up of a representation of the Spanish population by age, gender and autonomous community, has distinguished in this order: Gonzalo Hermida (30), Rigoberta Bandini (25), Rayden (20), Sara Deop ( 18). Finally, the televote has determined that their support be distributed as follows: Rigoberta Bandini (30), Rayden (25), Xeinn (20), Gonzalo Hermida (18), Marta Sango (15), Javiera Mena (12) and Sara Deop (10).